Have you ever chosen or purchased a bottle based on the package design? For example, whisky as you admire an ode to the city? Then you will want to keep an eye out for an Illinois exclusive limited-edition packaging that houses the distillery's newest exclusive expression: Aberlour Single Cask No. 22112, a 15 Year Old first-fill Bourbon barrel-matured single malt Scotch whisky.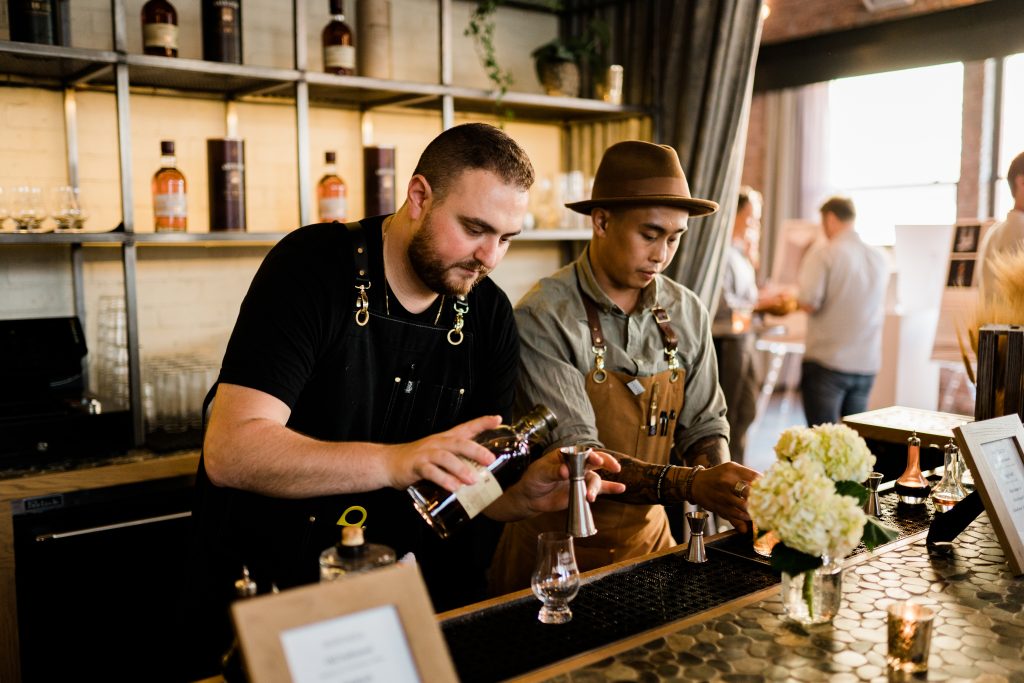 In partnership with the Design Museum of Chicago's Designing Louder Than Words Competition, the Designing Louder Than Words competition asked entrants to draw inspiration from Illinois' great city of Chicago to develop a limited edition bottle box design to house Aberlour's latest whisky. The competition received designs from more than 60 independent creatives from around the world.
I attended the Gallery Reception where the works of the 10 finalists were on display. I thought all the designs were amazing and were an ode to Chicago in different ways, drawing inspiration from the city's architecture, buildings, history of the Great Chicago Fire, and even flowers. Attendees were also able to try Aberlour scotch whiskey featuring a 15 year-old, and cocktails.

Aberlour 15 Year Old Tasting Notes
Look: Amber gold
Aroma: Sweet peaches, vanilla cream and lavender honey; toasted almond, shortbread and zesty lemon
Taste: Rich vanilla custard and white chocolate, with green apple and blackcurrant jam
Finish: Smooth and sweet
 A jury of architects and designers, – including Tanner Woodford and Lauren Boegen of the Design Museum of Chicago, Charles Adler of Lost Arts, Jennifer Park of AIA and Jurassic Studio, Jamie Koval of Cooler Screens, and Emily Arden Wells of Five O'Clock Creative had a hard time selecting finalists. And it is easy to see why. I would not be able to tell you only one design that I liked more than another.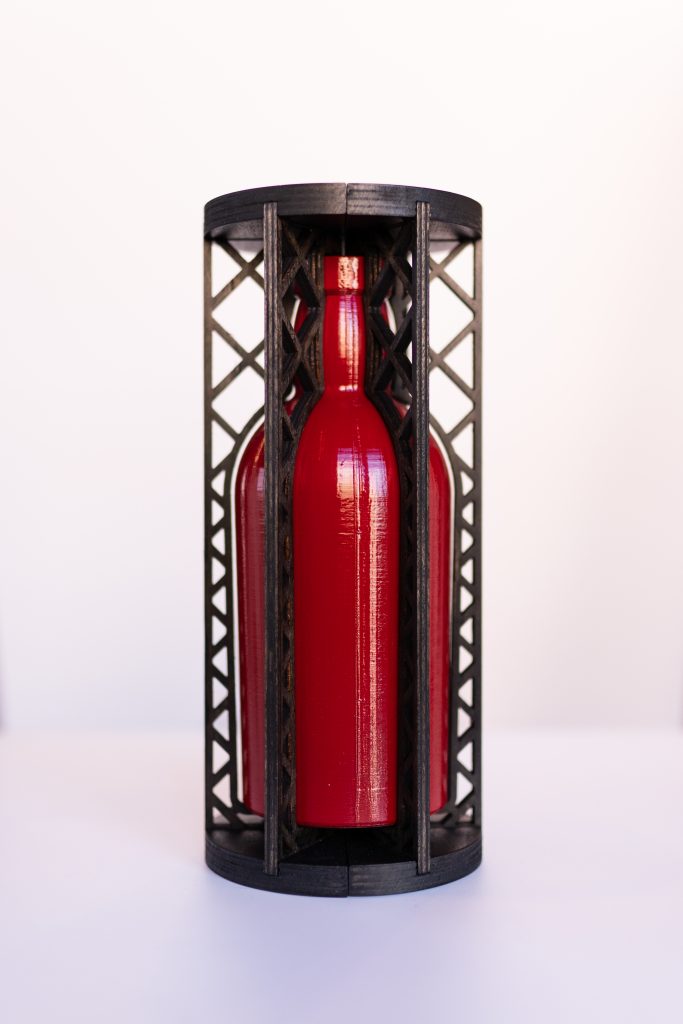 The winning design, was developed by Chicago-based architectural designer Taylor Mentzer. Finalists included the outstanding designs of Nicholas Berchtold, Brad Lynch & David Mulder, Robert H. Canizaro, Andrew Mack & Michal Ojrzanowski, Aaron Tsang & Wesley Ho, Babs Owca, John Terdich, Antonio Filippo Tandoi & Ivan Zito, and Gregory Zychowicz.

Mentzer, the competition's winner, delves more colorfully into her creation explaining, "As a local to Chicago, I wanted my Scorch.Box piece to capture and showcase an innovative spirit that combined the essences of Aberlour as a masterfully crafted Scotch and Chicago as a creative city. The base material is a charred black solid wood and incorporates elegant gold accents throughout meant to resemble brass coloring that is a tribute to the history of Chicago jazz. It intentionally draws inspiration from the Chicago fire of 1871, Lake Michigan, and the rich, cultural diversity of Chicago that I truly appreciate." The limited run packaging, being produced by Midwest based makers and craftsmen, further showcases the quality and integrity that is synonymous with the iconic Aberlour distillery.

I was able to chat with Taylor after the winning design reveal. I was curious to know what drew her to enter the competition and how different it was to create a design in this competition from other designs. I know nothing about the architecture process, and find it interesting that so many finalists were also architectural designers. She said that the process was very different and shorter than creating other objects. She thought that the competition was something different and exciting.

Bottled at cask-strength, Aberlour's first-fill bourbon cask release introduces one-of-a-kind characteristics that depart from the traditional Sherry forward portfolio, while still delivering the depth and elegance that has become identifiable with the brand. Its bold taste is derived from 15 years aged exclusively in a single first-fill American Oak bourbon barrels, imparting bright and indulgent flavors of vanilla and jam, flavors often associated with bourbon barrel maturation. I enjoyed the taste and think that this would be a great choice in beverages. Buying it in the special edition packaging would make a great gift or even a decor piece! .

This new spirit and limited edition packaging will be available exclusively in the state of Illinois at select fine wine and spirits shops (SRP: $250.00 / 750ml), restaurants and bars. For more information about Aberlour visit www.aberlour.com and follow at @aberlour_us. For more information about the Design Museum of Chicago visit DesignChicago.org and follow @designmuseumchi.