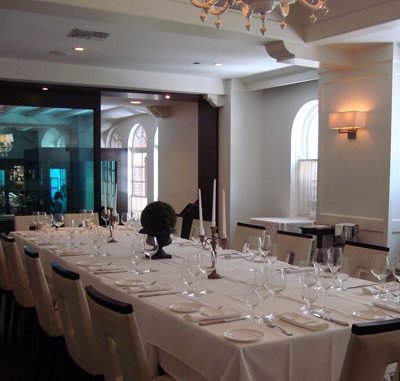 Italian's sure know how to treat you like family. With their affectionate kiss on the cheek greetings, to their animated conversations, just toss in handmade delicious pasta and refreshing wine, that's what the Piccini family is passionate about. Originating from Tuscan soil and owning 5 estates in Italy, Piccini has 5 generations worth of experience in wine. Growth in quality with over 130 years of commitment to extensive knowledge in winemaking makes this winery one for the books. Savor each sip of this unforgettable wine where Mt. Etna's volcanic impact crisply lingers delectably afterwards.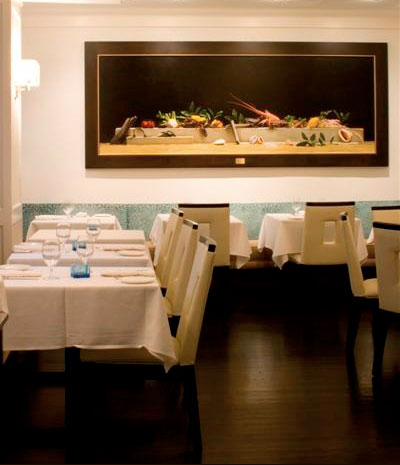 Soft candlescent lights gleamed across the cozy semi-closed off room at serene and upscale Pelago Ristorante. Calming greenery and a long, wide art piece are visually appealing. Large glass walls with dark wood trimming provide views of the entire dining area, with a mosaic fireplace off to the side, for added private dining space. Set neatly inside the Rafaello boutique hotel in the Streeterville neighborhood, the Mag Mile sights and stops are just a hop, skip and a jump away.

Situated in the Chianti Classico region of Castelnuovo Berandeng, the Fattoria di Valiano, or Valiano winery, is one of five illustrious estates of the Piccini family. Valiano wine has won awards by a commission that tests wines twice to ensure quality taste. Celebrating Valiano winery with a five course meal where each entrée was considerately paired with wine that brought out the flavors of the dishes rewarded dinner patrons with creative tastings. Hosts introduced each wine and explained their origins, and notes. Servers ensured wine glasses were filled promptly before plates were served. Sometimes adding a little extra too, if you were so lucky.

Tried quail before? Risotto alla Maggiorana e Quaglia is a creamy treat to test out the flavors. Handmade al dente pasta Maccheroni Piacentini al Ragu di Vitello e Zafferano tasted fresh and surprisingly light. The wine itself? Bellissimo. With a variety of best quality grapes featured such as carménère and sangiovese, also known as "the blood of Jupiter" a feast worthy of respect transpired. Standout glasses were elegant, clean and long lasting with the Valiano Poggio Teo Chianti Classico 2015 as well as the Valiano 6.38 Gran Selezione Chianti Classico 2015. Torre Mora Scalunera Etna Blanco 2017 created a crisp well defined acidic finish with native Tuscan soil undertones. Let us not forget the memorable dessert dish, Frollino, with it's crispy thin cookie ring that had a crunchy crack spilling into the filling of mascarpone sabayon, cubed firm mango and tart blueberry sorbet which was a sweet and tart flavor explosion. Hats off to Chef Mauro Mafrici who came out at the end of the meal to say hello and added a nonchalant comment, "I don't know if it's good or not", to which the dinner guests responded by erupting into a strong round of applause commending the chef.
For a warm ambience, tasty Italian food, exquisite wine and fresh dessert that is kiss your fingers to the air pleasurable, reserve your spot at Pelago Ristorante .
Photos courtesy of Pelago Ristorante website and Yvonne Pulido