As The Simonetta Lein Show debuts its 4th season, the show welcomes Emmy Award winner and Tony Award nominee, Mr. Keith David. Aside from gracing the screen in hit classics with Hollywood's most legendary stars, from Chadwick Boseman to Cameron Diaz, Keith has earned himself countless television credits, from Oprah Winfrey's OWN network, all the way to "NCIS". Not to mention, his voice-over work is what earned him three Emmys and his Broadway performances, a Tony nomination. Keith joined The Simonetta Lein Show to discuss the true dedication to craft a traditional approach to acting takes, some of the most precious lessons he learned while climbing the ladder of success, and how you can change your perspective on failure or rejection. It is an inspiring segment you will not want to miss!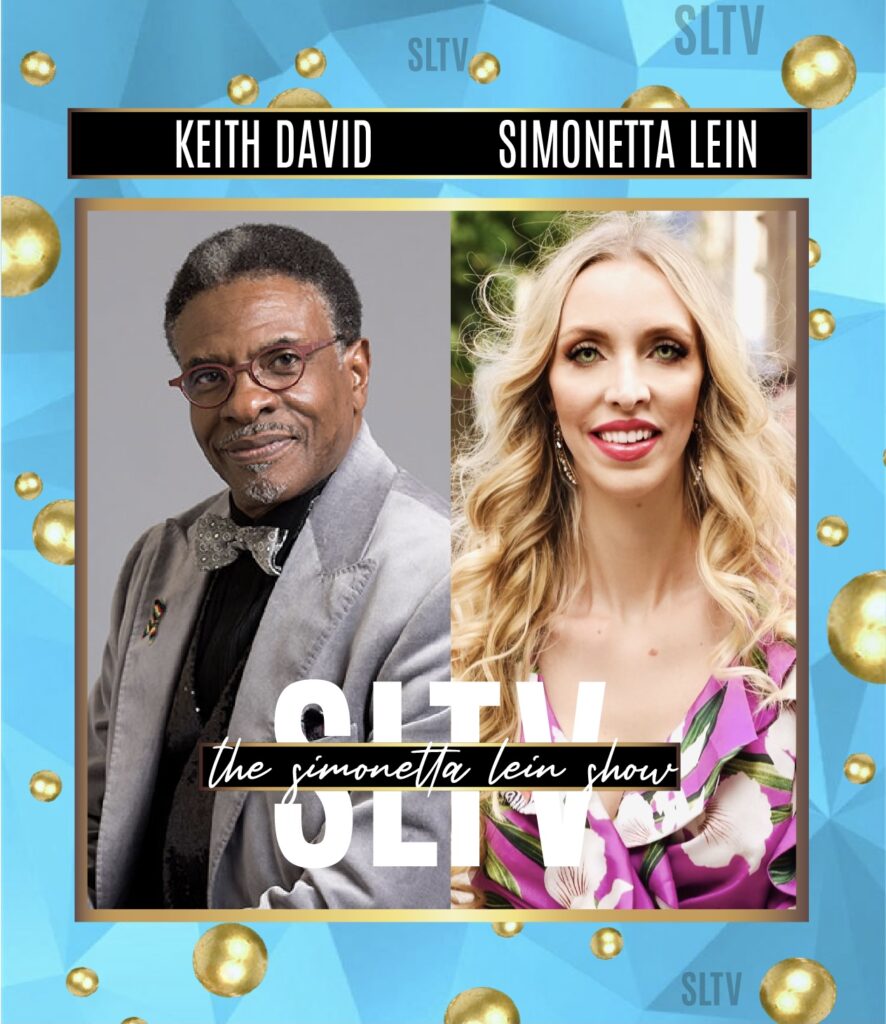 The Simonetta Lein Show is hosted by Celebrity TV Host and Top Woman Influencer Simonetta Lein. The show brings entrepreneurs, influencers, celebrities, and top executives to inspire and entertain audiences worldwide.
Simonetta's prominent profile on Instagram has earned her more than 5.2 million followers, and she continues to grow her following by demonstrating her commitment to making a difference in her adopted city of Philadelphia and all around the world.
Originally from the north of Italy, Simonetta modeled for Vogue Italia, Vanity Fair Italy and Cosmopolitan while building a career as a renowned fashion influencer and spokesperson. She's been a contributor for Vanity Fair Italy, La Repubblica, and La Voce Di New York, Forbes, Entrepreneur and Huffington Post. Her Book, "Everything Is Possible: A Novel About the Power of Dreams," is a testament to her unwavering commitment to empowering her peers and herself.
Watch Keith David on The Simonetta Lein Show on SLTV here:
The Simonetta Lein Show may be found on IMDB here:
Thank you to the amazing team behind #TheSimonettaLeinShow
🎞Executive Producer: Raphael Amabile
🎥Production Manager: Kate Massih @klmassih
📞Booking Producer: James Clark @clark_public_relations
💆🏼‍♀️Hair: Jeannine Roach @beautybyjeannine
💄MUA: Nicole Patrick @nicolepatrickmua @thebeautybarandlounge