By Kathy Carpenter



North Coast Repertory Theatre presents The Southern California Premiere of "Ben Butler, " must see thought provoking, Broadway Quality entertainment."Written by Richard Strand. a moral dilemma, filled with clever dialogue. Directed by the masterful David Ellenstein, with another surefire hit.
The play is based on the colorful historical persona of Benjamin Franklin Butler. He became a Major General in the Civil War after being a lawyer. Thus the added morality in the moral dilemma. He must follow the law at all costs. Which allowed for much thought for both Butler and the audience. Wondering how Butler could pull off the right choice.
The dilemma – Three slaves show up at Butler's fort. The law demands the slaves be returned to their owners. Shepard Mallory represents the slaves. Shepard is as formidable and unique as Butler is a fascinating, tough old cuss, with a soft spot. The characters' witty banter rendering them equals. Making the choices for Butler as they come.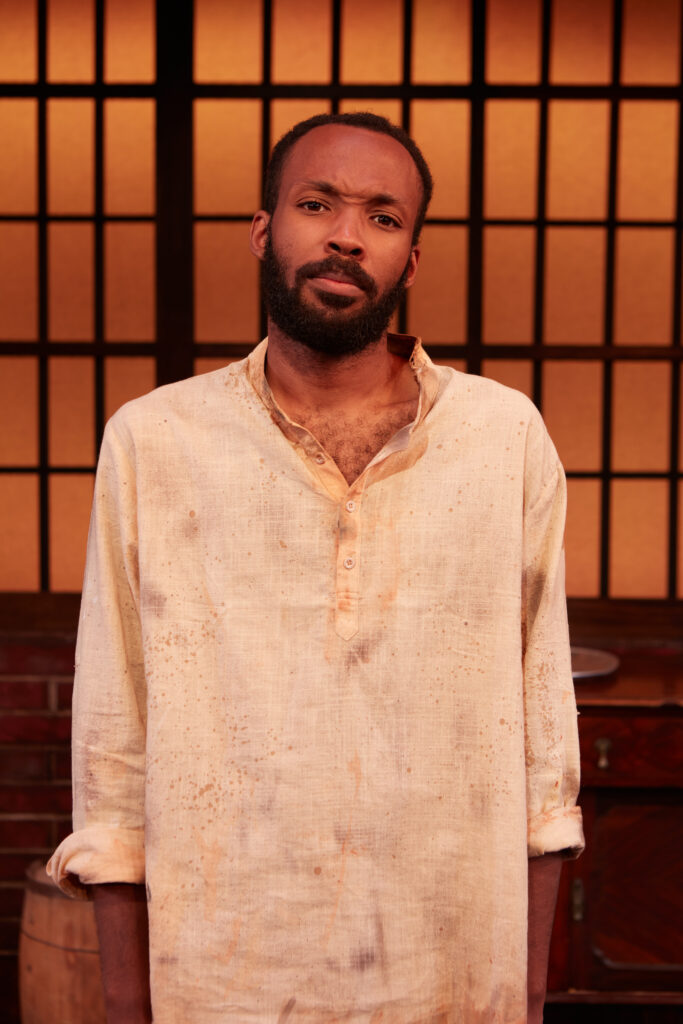 After Shepard turns down Butler's escape plan, he is forced to dig deeper, Butler then comes up with the contraband defense. How will this play out? That's part of the fun. A humor-filled, thought provoking, impact. You won't soon forget
My favorite scene, well I don't want to give it away, but it involves Major Cary, and comes after intermission. You'll know it when you see it. I love the entire play. Character driven with a plot. Although, not quite sure of the end of the show or does it end?
Four incredible actors, each bringing out the best in one another. Richard Baird, as Ben Butler, and Brandon J. Pierce as Shepard Mallory, absolutely brilliant. Brian Mackey, plays Lieutenant Kelly, raising the bar as a second fiddle. Rounding out with Bruce Turk, the villain of the piece, as Major Cary. Comic relief, mastered. This is a rock-star cast immersed in character, and shining in their element.


Marty Burnett, out does himself as resident set designer. Producing a civil war office. As does, Renetta Lloyd, as costume designer. With three different uniforms. The audience was definitely transported into another era.

The second show in Season 40, another smash. You know it's quality if it's at the North Coast Repertory.

North Coast as well as all theatres continue to practice Covid safety. Proof of vaccination or negative tests, along with masks worn indoors at all times. Don't fear theater. They need you and you need them. It's time to enjoy yourself once more. Your presence matters.



Ben Butler
October 20 – November 1, 2021
North Coast Repertory Theatre
northcoastrep.org
Box office 858.481.1055

Up Next
Always Patsy Cline
December 8, – Jan 2, 2022
Based on the true story of Patsy's friendship with a fan.

West Coast premiere
Desperate Measures
Jab 12 – Feb 6, 2022

And don't forget North Coast Repertory has variety nights a couple times a month check them out on the website.