If one is dependent on a car for transportation, giving it up is a problem. As one ages, not driving highlights the limits of aging. Having heard stories from friends who have had to convince aging parents to stop driving, I was charmed and amused by this story about Laurie Graff's mother. Laurie is a New York Splash Magazine journalist and here is her story.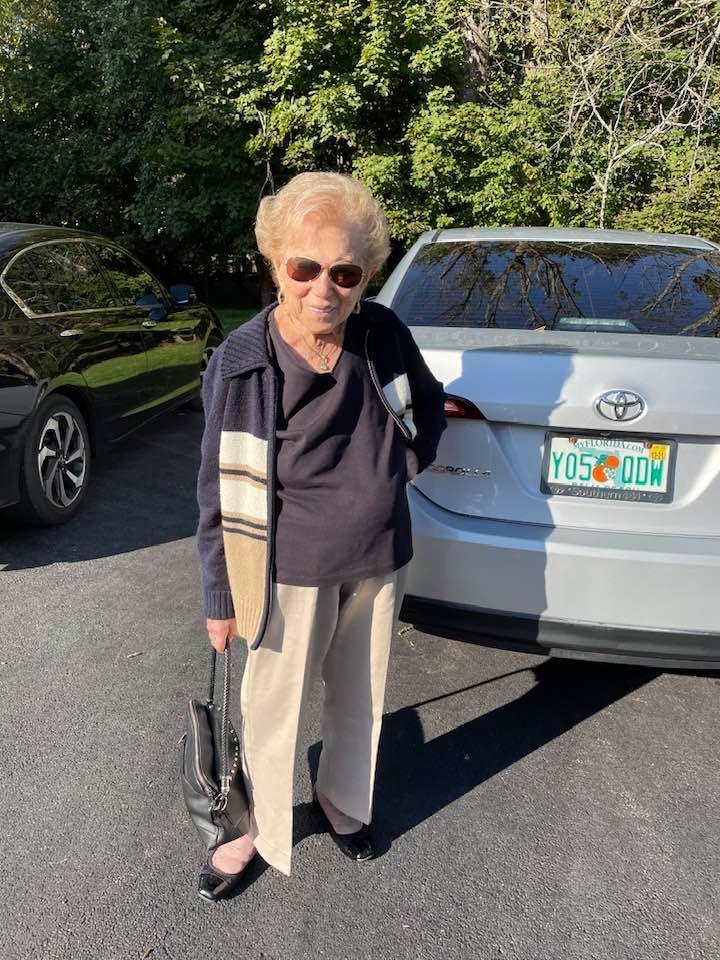 "Three years ago I was in my Upper West side apartment when I got a cell call from my, then, 97 year-old mom in Royal Palm Beach asking, "Guess where I am?"
"Where?" I asked, hoping it was not Palms West Hospital.
"The aide is driving and I'm sitting in the back of my brand new silver 2019 Toyota Corolla," she announced proudly. "Call me Miss Daisy. I just took out a 3-year lease on a car.-
"You whaaat?" Images of 'freelance me' having to pay off this lease, or whatever one does with cars, loomed large. "Do they know your age?? How can they give you a 3 year lease?"
Well, this past Saturday mom banged the gong at the Southern 441 Toyota, when she finished her last payment and bought out the lease; her 100th birthday nearing, Dec 31st, 2021. (Am I the proud co-owner?? As the odds have been going, maybe not."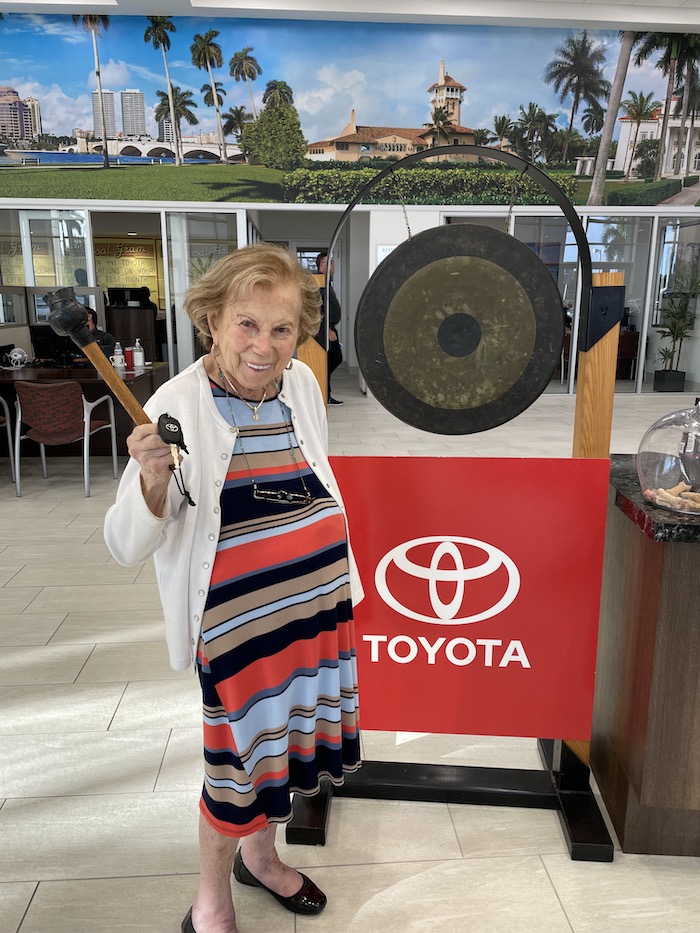 My mother took a 3-year lease on a car at 97 – just paid it off and took the buyout.
The aides and myself drive but she likes having a car.
I asked Laurie "Do you know what it is about owning a car that she is not driving is so important? What do you think it would be like if she did not own it?"
"I think owning a car means independence. She lost hers when she stopped driving at almost 92. But ownership, I think, helps maintain the illusion. She sits in the back of her car, still has the responsibility of insurance and registration. Her license is up Dec 31st, her 100th birthday. They will, of course, only give her an ID now. She is upset to be losing her license. It represents being vital. Also I drive the. car when I'm there or when we are upstate – it gets shipped back and forth. If she were in an aide's car she may not feel she has control over having her pillows, or plenty of space or regulating the A/C. And in FL! Ownership takes her out of a situation like that.
. "
Kaiser Permanente's article about when to stop driving was helpful but I wondered if Laurie's Mom had read the last line.
Healthy Aging: Is It Time to Stop Driving?
How will you get around if you stop driving?
Even with planning, deciding to stop driving is hard. It marks the end of a stage of life. And you might be worried about how you will get around.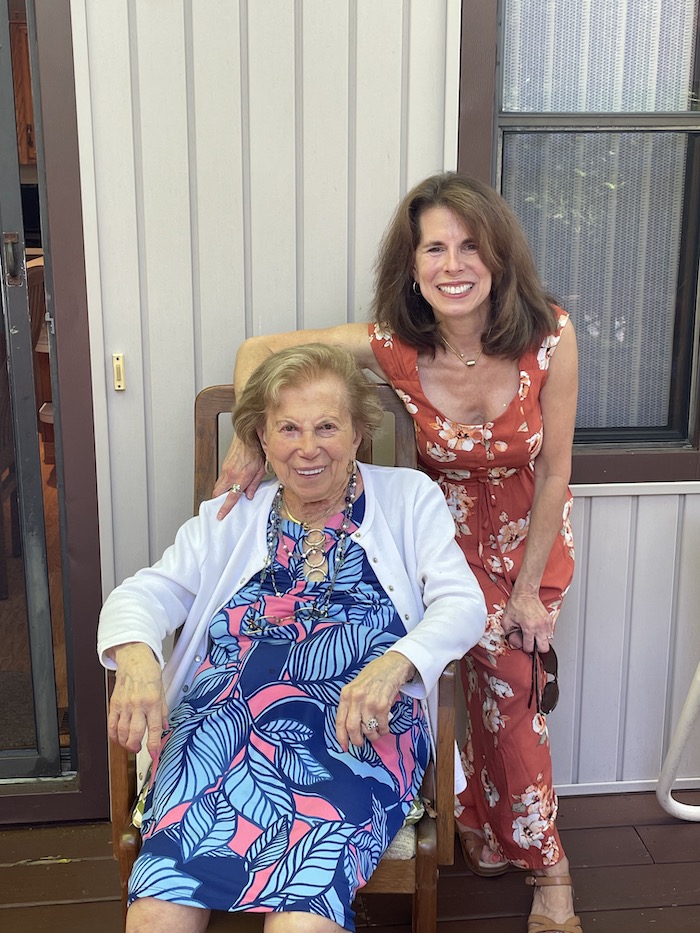 Here are some ways to get ready.
Ask your family and friends for help. If asking for help is hard for you, you could offer to pay for their time or gas to take you on errands.
Practice using public transportation. If you're thinking of taking the bus, try doing it a few times before you stop driving. This will give you an idea of when you can rely on the bus and when you might need other help getting around.
Think about using taxis. It may sound expensive. But don't forget that it also costs a lot to own a car, buy gas, and pay for insurance and maintenance.
Check with your local senior center about other transit options. Some areas offer low-cost bus or taxi service for older people. You can learn more about what's available in your area at https://www.eldercare.gov.
If you do stop driving, it's okay to keep your car for a while. You might feel better just knowing it's there. And it may be easier to ask others for help if you can offer the use of your car