We have many very cool items in this guide. Click a link below to jump to the section that will work best for your gifting needs, or scroll through all our items to be inspired!
Foodstuff
Sitka Salmon Shares Wild Alaska Seafood Holiday Gift Box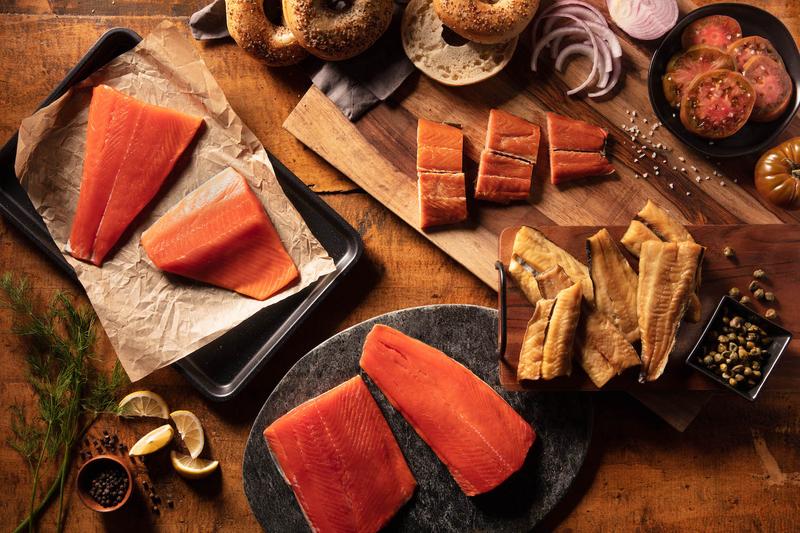 Sitka Salmon Shares is offering gift boxes that are truly memorable and will make for a great holiday season for any seafood lover. You can choose from the Holiday Feast Box, the Holiday Entertaining Box or the Holiday Seafood Sampler Box. The Holiday Feast Box celebrates seven special seafood species in an ode to the traditional Italian Feast of Seven Fishes. Boasting nine pounds of wild-caught Alaska & North Pacific seafood and chef-developed recipes, the Holiday Feast Box makes meal planning quick and easy, giving you more time to spend with friends and family. The Holiday Feast Box features a specially curated selection of seven sustainable, premium-quality, wild-caught Alaska & North Pacific seafood species: line-caught albacore tuna, sablefish (black cod), juicy spot shrimp, lingcod, keta salmon, Pacific cod, and rockfish.
$179-$319 Buy now!
Kiolbassa's Smoked Meats
During November and December the holiday season is built around celebration and thankfulness which encourages family gatherings and meals, and Kiolbassa smoked meats are a popular addition to tables. Whether it be for an appetizer or during the main course, it is a valued addition households can enjoy. Choose from: smoked sausage, breakfast links, and hardwood smoked dried bacon both cured and uncured.
$45-$55 Buy now
Moonshot Crackers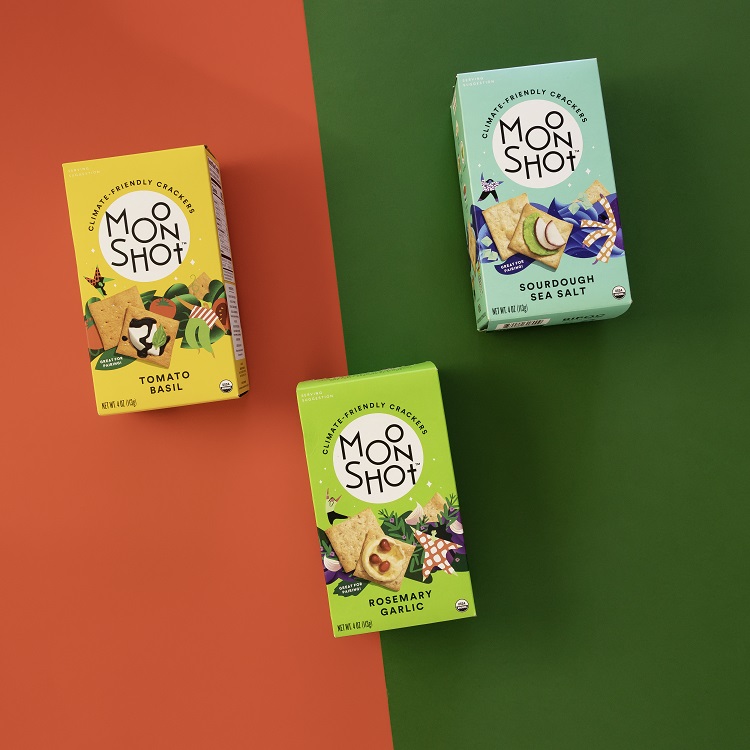 Moonshot – the first climate-friendly snack brand! Founded by the first Black woman to reach unicorn status, Julia Collins, Moonshot is on a mission to tackle climate change through what we eat.
Moonshot's first snack – crackers – are made with regeneratively grown ingredients that help bury carbon from the atmosphere into the soil and make the soil healthier in the process. New flavors coming in 2022!
Moonshot crackers are:
Made with stone-milled heirloom wheat (with no bleach or bromates) and heart-healthy sunflower oil
No added sugar and no preservatives
Plant-based
USDA Organic and Non-GMO
Carbon Neutral 
$36  Buy now!
Gobble meal in a box
Gobble is a leading meal kit delivery service. They creates family-friendly meals that only take 15 minutes to prepare. And, Gobble allows its users to customize based off dietary restrictions. These are perfect for busy families who want to enjoy home cooked meals even during the busyness of the holidays.
$11.99/serving Buy now!
Apex Protein Sticks
If you are looking for a gift for that outdoor person in your life, someone who loves to travel, hunt or just always needs an on-the-go snack, Apex Protein Sticks make a perfect stocking stuffer. If you are working on a diet that is either no sugar or Keto, pick up some Apex for yourself. Flavors include: Kansas City BBQ Flavor, Jalapeno and Cheese, Teriyaki, Jalapeno flavor, and original!
$7.99-$24.99 Buy now!
Veroni Snack and Party Trays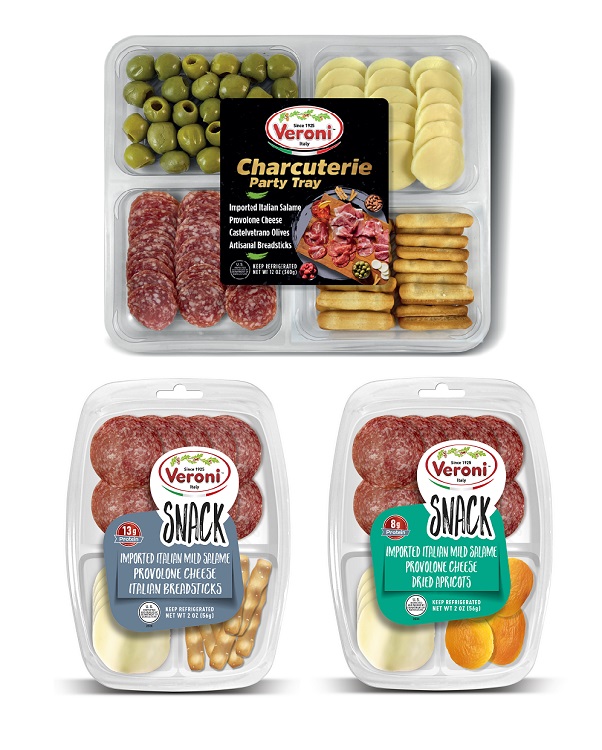 Since 2016, Veroni has brought American households premium charcuterie to enjoy. Their cured meats are produced in the Italian region of Emilia-Romagna and then imported to the U.S. where they're locally sliced and packaged. From traditional salami, mortadella, Italian prosciutto, speck, and pancetta, Veroni's cold cuts are great for pretty much any time of the day. After the successful launch of the Enjoy AperiTime charcuterie trays that enrich the Italian Aperitivo experience, the latest extension of the brand's product offerings aims to be the perfect snack to quench cravings.
Rich in protein and well-balanced, Veroni snacks are a genuine alternative to bring to the office or when you need a pick-me-up to power through your workout at the gym.
Various prices – found in local grocery stores and supermarkets Learn more!
Take me to the table of contents
Drinks for everyone
Sunny Culture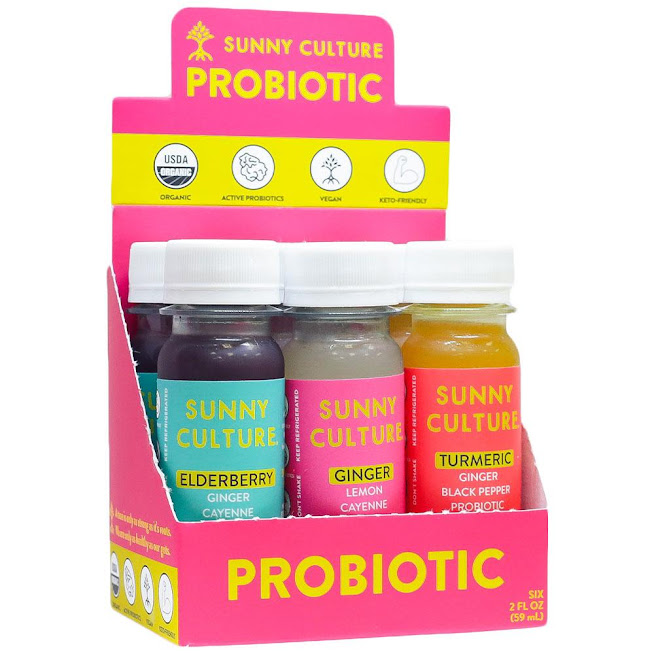 Sunny Culture's mission is to improve gut health and wellbeing for all with a delicious probiotic water kefir drink that makes guts and taste buds happy. Their belief that everyone deserves a healthy gut (and that getting there should taste delicious) is motivated by 3 core values: wellness, quality, and joy. Packed with functional ingredients like ginger, elderberry, cayenne, and live fermented probiotics, the Sunny Culture probiotic shots are sure to give you the boost your body needs!
Follow them on Instagram and Facebook today!
$49.99+ (12 Pack) Buy now!
Salud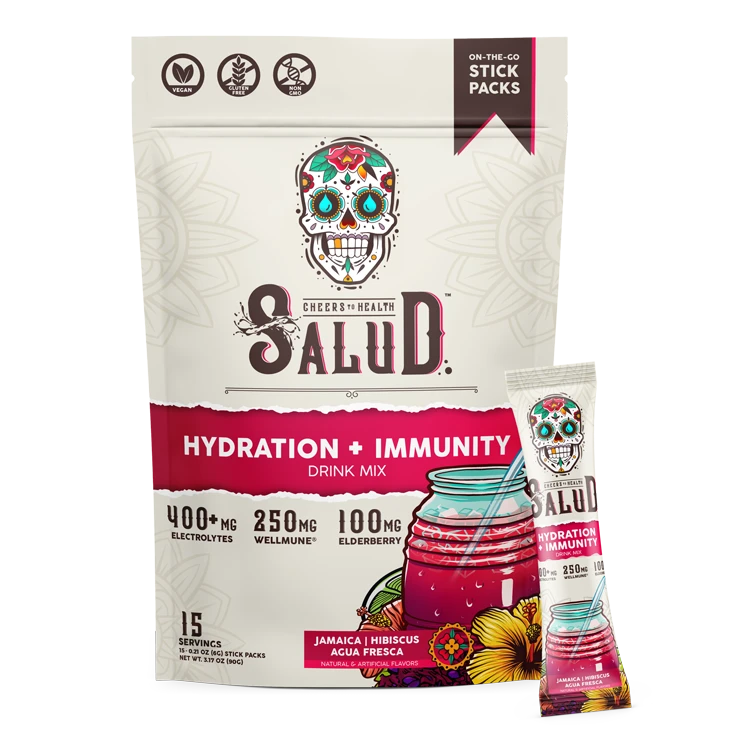 Raise a glass to wellness this holiday season with Salud, the new hydration + immunity drink mix brand that has quickly captured the attention of those looking to quench their thirst and increase hydration in the most healthy way. With authentic flavors and clean premium ingredients, it's a daily habit you can feel good about. Its delicious Jamaica|Hibiscus, Agua Fresca mixes provide authentic flavors, clean ingredients, and are loaded with powerful electrolytes, vitamins, and minerals. Salud also includes 100mg of elderberry and Wellmune®, a clinically-proven ingredient that boosts immune systems. Salud is designed to provide support for your daily healthy lifestyle, as well as when you need it the most – before or after a late night out!
Follow them on social media @tastesalud
$24.99 Buy now!
Take me to the table of contents
Drinks for 21 years old & up
Ocean Prime Beverly Hills
If you are looking for a gift for the foodie in your life and at the same time getting a little gift for yourself, Ocean Prime Beverly Hills is running a special offer from November 15 through December 30: for every $100 gift card purchased, you receive an additional $25.
With supply chain issues affecting retailers and consumers this holiday season, many of us are looking for gifts that offer experiences and don't rely on unpredictable supply chains – making gift cards an ideal option. And, for those looking to accompany the gift cards with an additional item, you can also gift a cocktail kit to create one of their award-winning cocktails at home – a perfect pairing with a gift card to allow a restaurant experience at home.
Gift cards can be purchased online and are offered as traditional gift cards that can be mailed or picked up at the restaurant or an e-card that can be downloaded or emailed to the recipient.
Santo Spirits
This year the best way to get into the Holiday spirit is with Santo Spirits! Friends and family will love this stocking stuffing that is perfect with the new mini bottles of authentic Santo tequila that takes you to a "higher spirit" this holiday season. Legendary rocker Sammy Hagar and culinary icon Guy Fieri teamed up to create a high-quality 100% Blue Weber Agave tequila with big and bold flavors – now packed into a mini bottle. With authentic agave flavors, Santos Spirits embraces a smooth finish that can elevate your holiday season and festive cocktails like never before.
$47.99 and up Buy now!
NEFT Vodka in a Barrel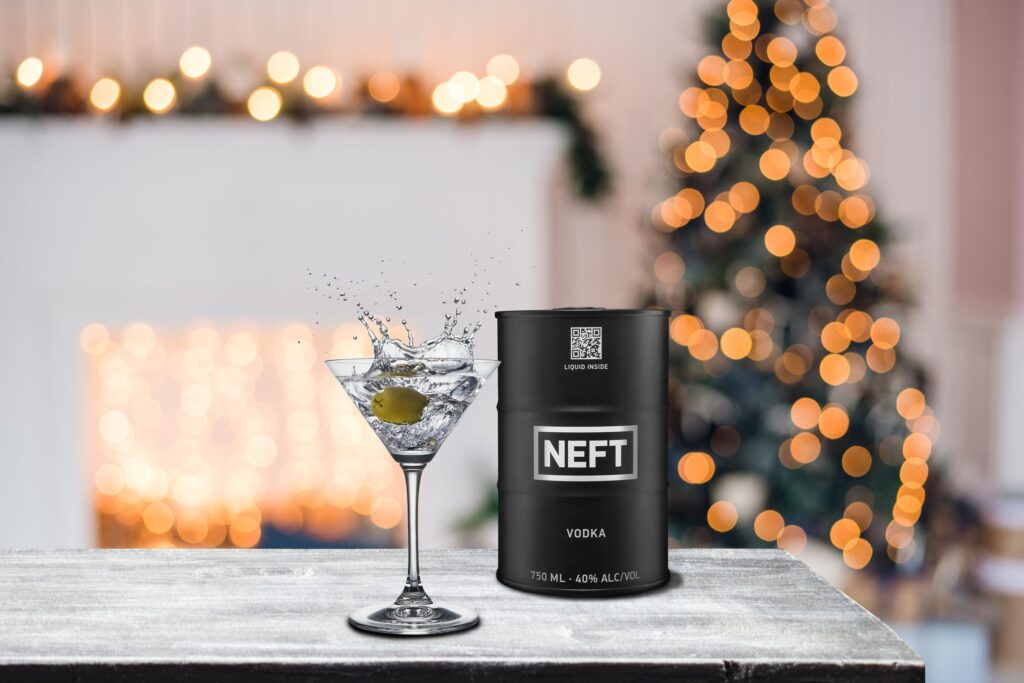 NEFT is an ultra-premium vodka with a taste as memorable as its container: a one-of-a-kind, portable and unbreakable barrel that keeps NEFT cold for up to 6 hours in any season. While the barrel may be the hook, it's the extremely smooth taste that sets NEFT apart from any other vodka. Perfect for holiday gifting or anyone who wants to up their spirits game, NEFT will make an unexpected and luxurious gift to nearly everyone on your list. NEFT's exceptionally pure taste is created using the cleanest, all-natural ingredients: oxygen rich-spring water that has been filtered for 50 years far beneath the Rhaetian Alps of Austria. NEFT is the perfect vodka to create your favorite, Thanksgiving, Christmas and New Year's cocktails.
$31.99 and up Buy now!
La Gioiosa Prosecco
Christmas in Italy means celebrations and the wine for celebratingper eccellenza is indisputably a sparkling one. Celebrate the holiday season and the New Year with La Gioiosa Prosecco, one of Italy's favorite sparkling wines and the classic wine of Venice. a Gioiosa means "the joyous", so this holiday season while your wine-ing, dining and celebrating with those most dear to you, uncork some Italian prosecco andtoast to Italian joy. No celebration is complete without the wine's classic bollicine, or "bubbles". This versatile sparkling, pairs well with all Holiday dishes and is a great addition to every celebration. La Gioiosa Prosecco Treviso has a pale straw color. It has a fruity and flowery aroma with fine aromatic and citrine hints and has a fresh and lively taste. It is a light-bodied wine with an elegant and agreeably aromatic and fruity persistent. In Venice, the locals like to serve it throughout the meal thanks to its wonderful freshness and versatility at the dinner table. La Gioiosa Prosecco is a top Italian sparkling wine which comes straight from the Venetian region.
Straw yellow in color, La Gioiosa Valdobbiadene Prosecco Superiore DOCG offers aromas of acacia flowers and citrus on the nose. On the palate, it's extremely fresh, delivering vibrant notes of peach and tropical fruits. And it's fine, lingering bubbles make for a deliciously clean finish. An excellent aperitif, this wine will also pair well with seafood appetizers and light first courses. Its light taste is bursting with the crispness of fresh apples and pears, reflected by its DOC certification, the superior designation of quality in Italy.
$14.99-19.99 Buy now!
MobCraft Beer Raspberry Kringle Monster Imperial Pastry Stout
MobCraft Beer is collaborating with Uncle Mike's Bake Shoppe of Green Bay, Wisconsin to brew Kringle Monster Imperial Pastry Stout for the third time. This highly sought after beer was first brewed using Uncle Mike's raspberry kringle in 2019. In 2020, this Imperial Pastry Stout was made with Uncle Mike's award winning Sea Salt Caramel Pecan kringle. This year MobCraft is going back to the highly sought after original recipe.
Made with 800 lbs of raspberries and 360 lbs of Uncle Mike's raspberry kringle. 9% ABV.
Available starting 12 noon on Friday, November 26 in the Mobcraft Beer taproom
Available on draught in the taproom as well as four pack cans to go for $15.
4-pack cans available for shipping (bit.ly/kringlemonster) to AK, CA, CO, CT, DC, FL, HI, IA, IL, IN, KY, MA, MO, NE, NY, OR, PA, TX, WA, and WY.
$15 Buy now!
Natural Light Vodka
The first-ever spirit extension from Anheuser-Busch, Natural Light Vodka. You read that right, Natural Light Beer, showing up at parties since 1977, is once again blazing a new trail with the launch of a brand-new product that is not a beer, and not a hard seltzer… but a lemonade-flavored vodka. The spirit is 30% alc./vol., and comes in Lemonade, Strawberry Lemonade, and Black Cherry Lemonade flavors that will be available in 750ml and 50ml bottles.
$12.99 Find locations now!
Take me to the table of contents
*Photos courtesy of respective companies
*Feature image by Lydia Matzal on Unsplash