KERACELL® Hair & Scalp Revitalizing Spray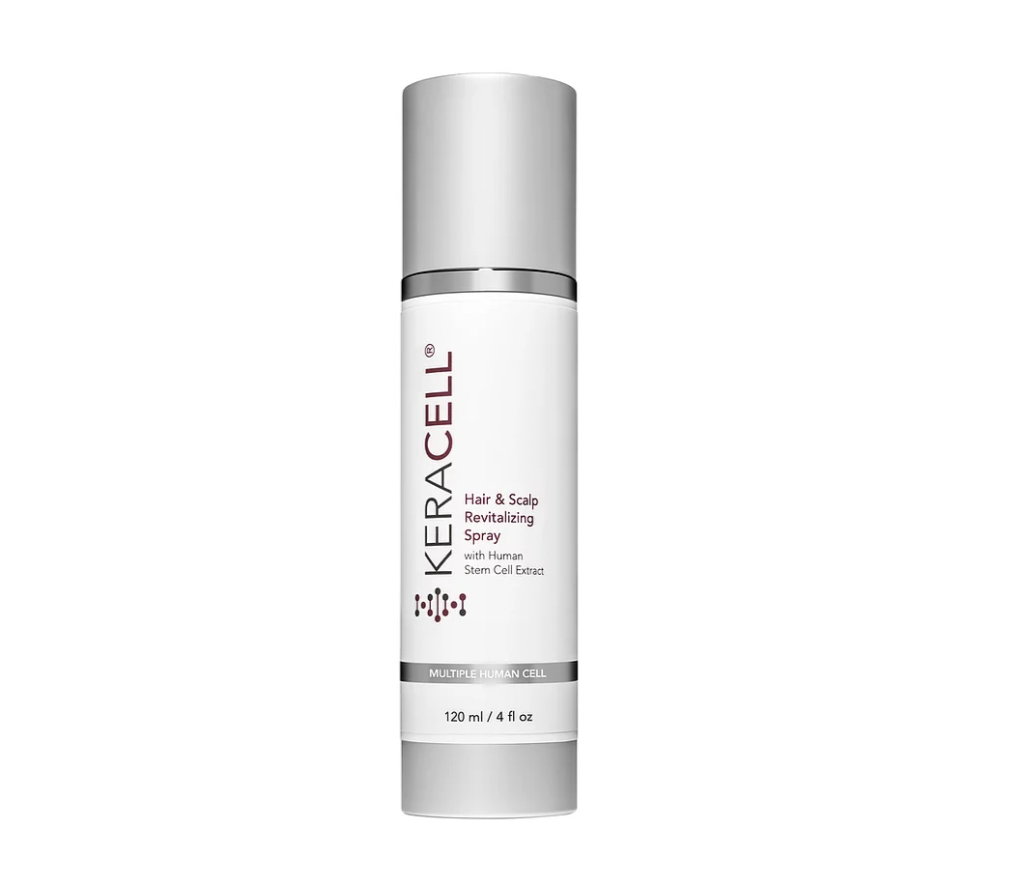 KERACELL® Hair & Scalp Revitalizing Spray targets hair loss, scalp and follicle regeneration for both Men and Women. This innovative formula contains MHCsc™ technology, Redensyl™ and Capixyl™, along with some of the most leading-edge ingredients in the industry. The combination of these proven technologies, peptides and ingredients help nourish the scalp and follicles, reduces inflammation, and helps modulate DHT for clinically proven results.
Follow them on social media today: Instagram, Facebook, Twitter, Pinterest
$300/one-time purchase or $75/over 4 payments Buy now!
Nomadic Sport Muck Boot
Built for high performance in cold weather, the Nomadic Sport delivers unparalleled waterproof warmth and superior traction in a sporty casual boot you can wear most anywhere. The sleek upper is constructed from a 100% waterproof textile with a soft, thermal fleece lining to provide all day warmth and comfort. The outsole features Vibram's advanced cold weather gripping system to deliver traction on wet ice while the Icetrek full base layer provides grip on dry ice.
$180 Buy now!
Skill Board
If you are looking for a challenging and fun gift this holiday season, The Skill Board is that gift. The Skill Board is a game-changing balance board that will help you build functional balance. Challenge your core strength and balance in a full 360° range of motion to deliver incremental balance training that scales with your skill. Because the Skill Board balances on an inflatable ball, riders control the difficulty themselves by inflating or deflating the ball, ensuring it's never too tough or too easy.
$138-$148 Buy now!
KERACELL® Vitamin C Serum
KERACELL® Vitamin C Serum is a highly concentrated anti-aging treatment to help brighten, firm and smooth the complexion. This advanced formula with stabilized Vitamin C and orange micro-beads of Vitamin C helps to even and clarify skin tone, boost collagen and elastin production and diminish age spots and freckles. Vitamins A & E and Indian Gentian Leaf Extract (SWT-7) help to reduce the appearance of fine lines and wrinkles, moisturize and resurface the skin.
Follow them on social media today: Instagram, Facebook, Twitter, Pinterest
$100/one-time purchase or $90/monthly Buy now!
Lady Black Tie
Chic online formalwear boutique, Lady Black Tie has five must-have holiday outfits for this season.
Laurel Sequin Mini Dress ($105) From Lady Black Tie's own private-label, feel like a sparkling goddess in this champagne-colored mini dress… perfect paired with red lipstick!
Eclipse Gown ($179) Channel some major Jessica Rabbit vibes in this emerald-green ensemble, designed by Lady Black Tie. Emerald is our pick for the hottest color of this holiday season!
Harper Gown ($179) Another Lady Black Tie original, this dress is perfect to attend any winter wedding or elegant, upscale New Year's Eve soiree.
Aspen Midi Dress ($68) Made by Velvi, this timeless emerald-green classic is so versatile. It completely channels the slinky slip dress trend from the late 90's!
Britta Long Sleeve Gown ($199) This floor-length emerald long-sleeve gown is sure to turn heads!
$68 and up Buy now!
18.21 Man Made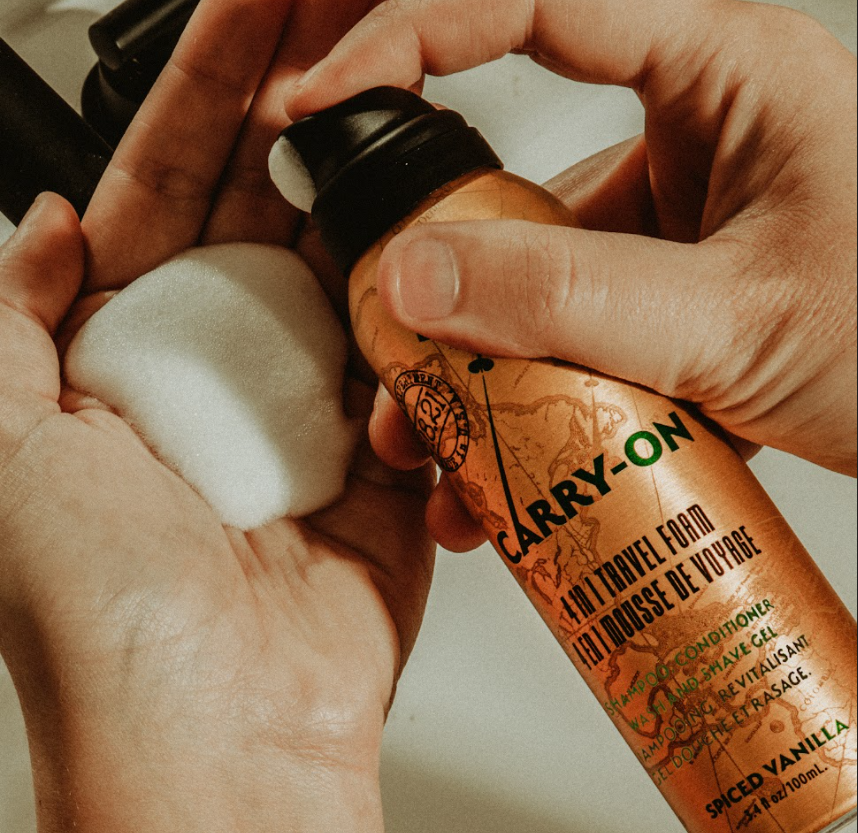 18.21 Man Made is setting the pace in men's grooming for innovative new product launches. On the heels of last month's Octane 100 Face Lotion drop, and just in time for the holidays, the brand now introduces NEW Carry-On 4-in-1 Travel Foam and Octane 500 Hand & Body Lotion. Gone are the days of products with just one use. Today's gentlemen are busy AND discerning. They want products that are efficacious AND easy-to-use. 18.21 Man Made's NEW Carry-On 4-in-1 Travel Foam is a multi-tasking, jet-setting travel product that works all over to clean and condition. While Octane 500 Hand & Body Lotion is a luxuriously lightweight scented moisturizer that hydrates the hands and nourishes the body to keep guys feeling their utmost. A well-groomed man feels gentlemanly and self-assured. This holiday season, toast the spirit of masculinity and spoil your guy with NEW grooming products.
$12-$80 Buy now!
Stryke Club The Whole Nine Yards Kit
If you are looking for a skincare gift pack, The Whole Nine Yards Kit from Stryke Club lives up to the name with everything that is needed to take care of your face. Stryke Club was founded by four moms — a pediatric dermatologist, a family therapist, a product development guru, and an entrepreneur — with a common goal. The founders noticed their sons were struggling with acne but didn't have the proper tools to fight it. So, they joined together to find a remedy for teenage-boy breakouts in a world that does not prioritize skincare for boys. After more than two years of development led by a board-certified pediatric dermatologist, Stryke Club released a line of effective, hypoallergenic, no-fuss products that takes into account teenagers' unique and changing skin barrier, treats unexpected breakouts, and reduces irritation and acne related to adolescent testosterone and shaving. With the expert input of both skincare and mental health professionals, Stryke Club provides a locker room-worthy solution to help teen boys feel more confident and develop good grooming habits for life.
$64.99 Buy now!
Hawthorne Gift Sets
Hawthorne Gift Sets are a great gift this holiday season for any man in your life. Hawthorne partners with award-winning product creators, and all of their formulas are proudly made in the USA. They invest over 5x more on our ingredients and formulas than other brands.
$62-$150 Buy now!
Robert Piguet Parfums
Iconic fragrances from Paris, France that changed the world of perfumery. Chic. Audacious. Revolutionary. Robert Piguet's extraordinary accomplishments live on in the women who understand his enormous influence on contemporary fashion, and who surround themselves with the aura of Piguet's elegance with his fragrances. Today, with an unrivaled collection of some of the world's most coveted scents, Robert Piguet's name endures.
$60 and up Buy now!
RevealU Fresh Face Set
RevealU Skincare Fresh Face set Rejuvenates your skin with an invigorating clean skincare made with simple ingredients to support your whole body wellness. RevealU products made with mineral ions of Silver, magnesium and zinc to keep skin hydrated, refreshed and rejuvenated without unnatural preservatives, fragrances or chemicals. RevealU Fresh Face set comes with Rejuve face & body spray, Rejuve Face & body gel moisturizer , and Cleanse face & body gel made with the added benefits of Charcoal and 24k gold flakes that effectively cleanses the skin, and unclogs pores For a feel good feel without drying attributes. RevealU products are Fragrance free, Cruelty free and vegan. Great for all skin types, especially sensitive skin!
$60 Buy now!
Hair Styling Station and Organizer
We all know that having fabulous hair requires lots of time and tools, so get the perfect beauty tool organizer to guarantee that you will never have another bad hair day again. The Hair Styling Station holds all your essential hair styling tools while hiding those unsightly cords.
Elegant and Organized — Get rid of tangled cords in drawers and on countertops! Leave your bathroom organized and functional with our Hair Styling Station. Simply plug in your hair straightener, dryer or curler, place into the ceramic cooling rings, and your machine is organized and ready for use. Our sleek and elegant station is also portable and can be stored under any bathroom sink when not in use.
Multi-Functional Compartment — The first tier compartment of the station can serve as a hiding spot for a power strip, turning a tangle of cords into a clean countertop. The compartment can also be used to organize your hair products and free up some bathroom space!
$59.99 Buy now!
INNOVATIVE CBD
INNOVATIVE CBD Starts with a love for Nature, Commitment to Quality and a Passion for Handcrafting Products they are so Confident you will Love, they back them with a 100% Satisfaction Guarantee. Their most popular CBD product, is the Organic Full Spectrum CBD Oil are available in 1oz & 2oz bottles. Easy to take sublingually with our calibrated dropper to more precisely control application. And like all of their CBD products, it is made using their state of the art processing for purity + potency + quality + consistency – that they GUARANTEE or your money back! With all of their product's THC is nominal meaning you won't get high.
$49.99 Buy now!
Starling Skincare – Super Hydrate Dry Skin Duo
Gorgeous, glowing skin is within reach with toxin-free, plant-based and organic formulations from Starling Skincare! Each item in the line is crafted with simple & clean ingredients that will improve your skin's health. The solution-focused formulations from Starling Skincare help to eliminate sensitivity and redness, helping skin to glow naturally.
Starling Skincare sources food-grade ingredients derived from plants to create their allergy-friendly products. Plant-based oils, botanical actives, and all-natural essential oils make the skincare super clean and safe. Created for those with allergies and sensitivities in mind, Starling Skincare has eliminated all common allergens, including nuts, gluten, soy, synthetic fragrance, and preservatives. The line offers an incredible array of balms, serums, cleansers, lip care and deodorants for women, men and children.
$49 (on sale regular-$70) Buy now!
Jinjer's Holiday Gift Set
Jinjer has launched their holiday gift set, specializing in pampering that special someone in your life. Not only is it just in time for the holiday season, it is also a gift that is very thoughtful. Jinjer's mission is to encourage women to pamper themselves and prioritize me-time. Giving this gift set during this holiday season with this intention in mind will be sure to melt hearts and leave a lasting impression. Their main product is their Ginger Essential Oil that can be used for physical healing and mental healing. This gift set comes in a limited edition makeup bag that is chic and durable for travels. In addition to the essential oil, it comes with a portable diffuser and a Black Obsidian gua sha massage stone, all of which can be used with the essential oil to pamper oneself.
$39.90 Buy now! Splash Readers can use the code 20SPLASH20 for a 20% discount.
CAO Cosmetics Beauty Wallets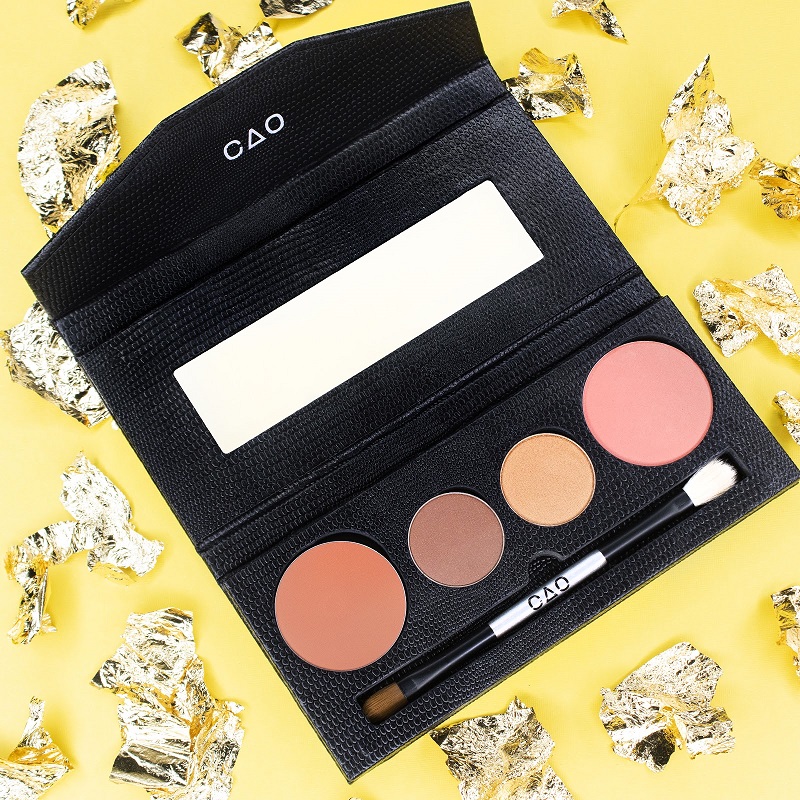 CAO Cosmetics Beauty Wallets are a great stocking stuffer as they include: cheek powder, eyeshadows, and a dual lip & cheek coloring. CAO's Beauty Wallets are available in five luxe shade ranges: Bronzed Beauty, Sultry Smokey, Bright & Bold, Breathtaking Bridal and Red Carpet Siren. Their highly professional formulations are pigmented, long lasting and buildable and placed inside your to-go wallet, inclusive of a mirror and brush to do any look, anywhere at any place.
$35 Buy now!
Manta Sleep Mask
Everyone needs to get proper sleep at night in order to maintain a healthy life balance. Manta Sleep Mask is the only mask designed, constructed and optimized for deepest-possible sleep in any environment! Great for naps, it provides 100% blackout for maximized sleep quality — so users feel 100%, all the time Just a pinprick of light can disrupt REM and deep sleep, leading to post-sleep tiredness. That's why Manta perfectly covers and conforms to the eyes to block 100% of light, even in broad daylight — so users always get deep, uninterrupted sleep.
Manta Sleep Mask offers a personalized-for-your-face fit — your eye covers' position, angle and strap tightness are infinitely adjustable for a fit so seamless, you barely feel your mask on your face.
$35 Buy now!
TOCCA
Best known for hand-crafted beauty and home fragrance products, give the gift of opulence this holiday season with TOCCA's exquisite scents. Celebrating timeless beauty and old-world European charm, TOCCA invites you to indulge and love yourself.
$20-48 Buy now!
Hairstrong Bands
Hairstrong Scrunchies are made for high impact women. Athlete approved, and the chosen sports hair band. Our strongbands are not your typical elastic hair tie or hair band that snaps or causes headaches. We are the first adjustable scrunchies in Canada to provide comfort and hold whether you are rocking a high pony tail, a scrunchie bun, or messy bun. Designed for women with thick or thin long hair.
$15.99+ Buy now!
*Photos courtesy of respective companies
*Feature image by Gabrielle Henderson on Unsplash