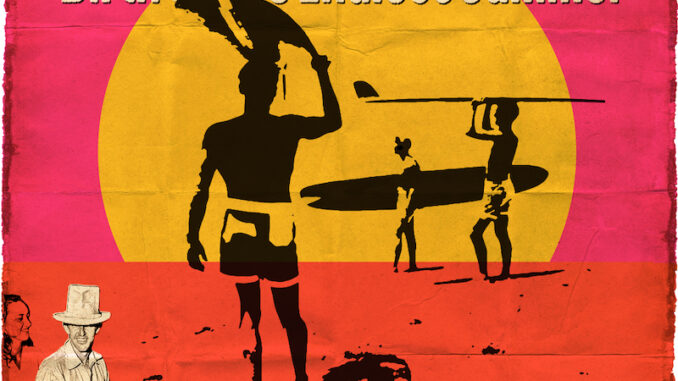 By Henry Eshelman

Check out the Second Annual Filmocracy Fest
Filmocracy Fest 2021 is a hybrid in-person and virtual festival and conference offering a program of special presentations, features, and shorts, many of them critically acclaimed and award-winning, available live nationwide.
Parent company Filmocracy is the world's premiere film and festival streaming, screening, and distribution platform, with a library of more than 3,500 constantly rotating titles, that rewards users for watching and rating movies. Filmocracy's mission is to help independent filmmakers and storytellers grow their communities through a powerful combination of technologies, enhancing the global cinema and conference experience.
The past year and a half have roiled the film festival community, but festivals have come roaring back. Amid the chaos, Filmocracy developed a groundbreaking industry-standard digital delivery platform that helped festivals create 3-D, content-rich, navigable worlds for virtual festivalgoers to experience, coining the motto: "Virtual Festivals Don't Have to Suck." As most film festivals have adopted hybrid programs, more than 75 festivals and markets have implemented Filmocracy's platform for their events.
When Filmocracy co-founder and CEO Paul Jun met veteran executive Jon Fitzgerald, they decided to merge the platform with innovative programming concepts for their first flagship Filmocracy Fest in December 2020. The all-digital juried event—sponsored by Liquid Media Group Ltd., a company providing entertainment creatives and IP owners with tech and media business solutions—included a slate of 44 films; panels; mentorship programs; live performances; script readings; cause-related partners; and dozens of virtual conversations with directors and talent.
Jun says, "We're pleased to apply our learnings over the past two years to our second homegrown Festival. Filmocracy is all about helping filmmakers reach wider audiences through unique gamification and prizes while exhibiting the most interesting film festivals in the world. Filmocracy Fest will again showcase new talent, world premieres, festival favorites, and preview screenings."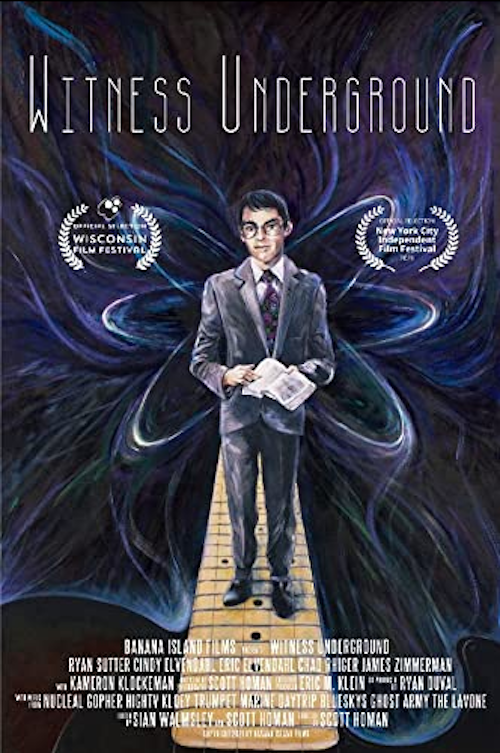 For festival Executive Director Jon Fitzgerald, this is the latest in a professional history that includes co-founding Slamdance, directing AFI, Naples, and Santa Barbara Festivals, authoring Filmmaking for Change, and director/producer credits on THE MILKY WAY, THE HIGHEST PASS and WARRIOR ONE. Fitzgerald concludes, "We're again looking forward to presenting industry professionals and audiences with the opportunity to discover new voices and a myriad of unique networking options. As the film festival world continues this dramatic shift, we're bringing together an amazing slate of films and a distinctive roster of Ambassadors and discussions that will create memorable and productive experiences for all participants. I thank Filmocracy and Paul Jun for providing the platform to present an event with this mission and scope."
Filmocracy Fest 2021 kicks off at Beverly Hills' Lumiere Music Hall, with a screening of Richard Yelland's BIRTH OF THE ENDLESS SUMMER: DISCOVERY OF CAPE ST. FRANCIS. A selection of documentaries will be presented throughout the festival, including a number of social impact films: End Of The Line: The Women Of Standing Rock; Storm Lake; Try Harder!; The Six; Reflection: A Walk With Water; Ride The Wave; Have You Heard About Greg?; Boulevard: A Hollywood Story; Entangled: The Race To Save Right Whales From Extinction; Dear Ike: Lost Letters To A Teen Idol; and Witness Underground. Closing with the premiere of Liz Marshall's Meat The Future (narrated by Jane Goodall and featuring music by Moby), the event will conclude with an Awards ceremony at Boomtown Brewery in DTLA.
Ticket holders can digitally visit, experience, and explore Filmocracy Fest any time and find in-person screenings and films on demand; happy hours at Boomtown Brewery and its digital "Saloon"; and an "Impact Expo" to learn, engage, and take action on important issues and causes. See the full program here. Ticketing options are on sale now. The All-Access VIP Pass costs $200.00 and includes entry to all screenings, panels, happy hours, and receptions. The Festival Pass is $100.00 and includes screenings and happy hours, but not special events and receptions. Individual ticket prices are $10.00 for virtual and OnDemand streaming (including filmmaker Q&As) and $12.50 for theatrical screenings. Filmocracy are partners, paying filmmakers 30% of their box office.
Photos are courtesy of Filmocracy