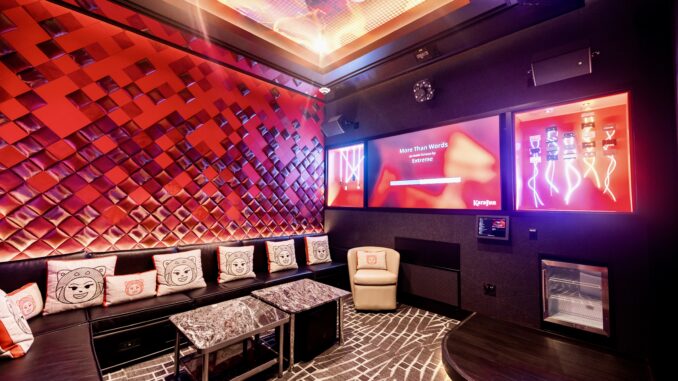 The opening of Resorts World Las Vegas was certainly the biggest opening in Sin City in quite some time. To go along with Resorts World, you certainly had to take everything within the resort to another level. A sports bar? Not quite. How about an interactive, sports watching, karaoke, drinking and dining experience. Welcome to RedTail, the lounge that has everything you would want and much more.
As you walk through Resorts World, your head will be spinning as there is so much to see in this stunningly beautiful property. Once you come upon RedTail, you will likely follow your instincts to go inside after seeing pool tables, giant televisions, couches and video games. This is so much more than sitting at a table and watching a game on television. There are so many options for you, the game you came to watch might become an afterthought.
Once you are in RedTail, you will notice off to the side three doors that are listed as various karaoke rooms. There are two rooms that hold between six to ten people and the third room is perfect for bigger parties and events as it holds up to 30 people. Having a private karaoke room for your group really allows you to let loose in front of your friends. Even if karaoke is not your thing, these rooms can be set up for private view parties or just any special gathering if you are looking for a little intimate and private setting.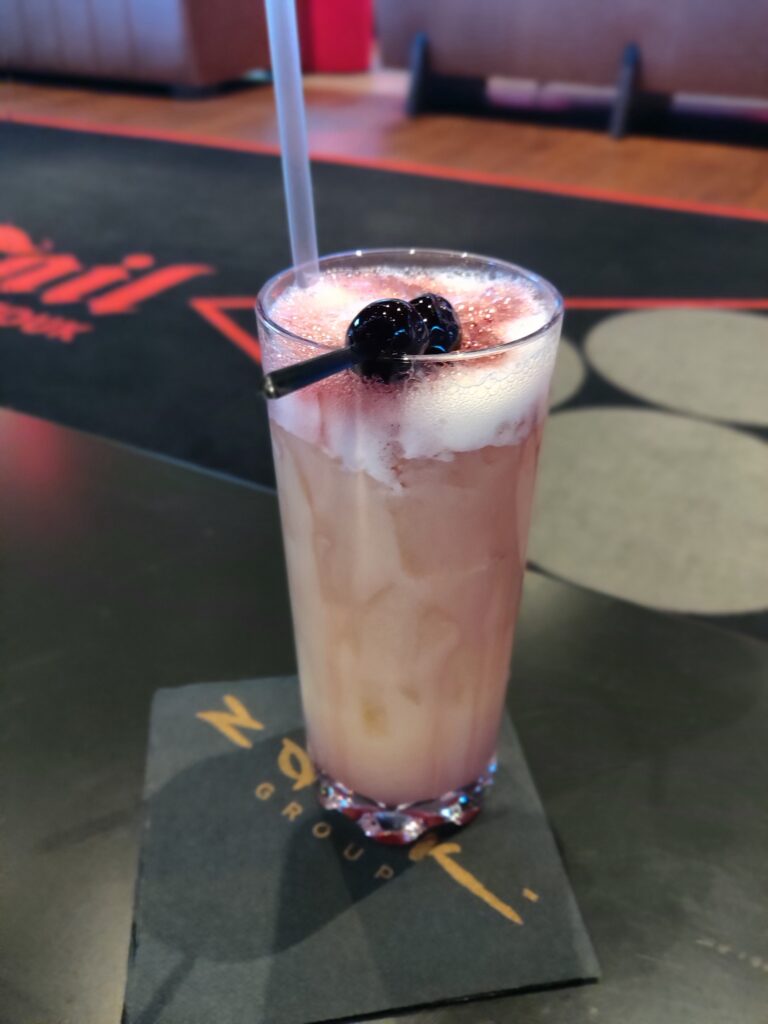 If you are looking for a spot to catch any live sports, RedTail has a setting that resembles a mini sports book. RedTail has a number of couches facing two monster screens along with televisions throughout, ensuring you don't miss a game or a play. The setting to watch games is one thing, but RedTail has created a combination of tailgating and the ultimate in what one would want in a mancave. You are able to play classic video games like NFL Blitz or NBA Jam. You can also challenge your friends to Pop-A-Shot, a game of cornhole, pool and more. The best part of all of this? There is no need for quarters. You just step up and start playing. If you want to place a wager, RedTail has a wagering kiosk right inside.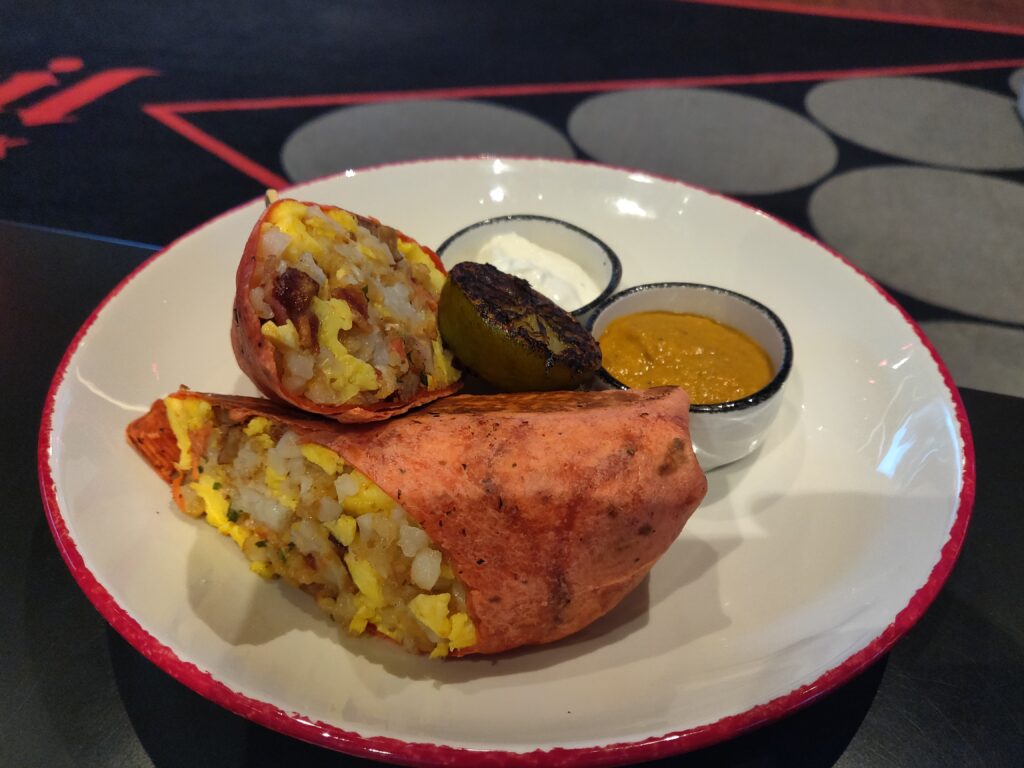 When it comes to unique drinks, RedTail has a number of signature cocktails that will wow your taste buds. The absolute must try on the menu is the "Panda Milk". It is described as strawberry shortcake in a glass and if you add in the strong coconut liquor flavor, you have a sweet, fruity and strong drink that is memorable. The unique flavors go on throughout the cocktail list, but you are going to find drinks like the "Slick Rick", which brings together Botanist Gin, elderflower, mint and cucumber. If you are looking for something more standard, RedTail has 24 beers for you to choose from.
If you are going to start off your day with some early sports, RedTail really shines with their Chicken and French Toast. Once you have had this tender chicken sitting on top of the light and airy piece of French Toast, you will never be able to go back to chicken & waffles. Pair that with the super-sized "Hail Mary" Bloody Mary, there is simply no better way to begin your day. If you have a group, the wings are the fall off the bone variety or the boneless, but whichever you choose, you can order by the pound and one pound is probably more than will be expecting.
Las Vegas literally has countless places that you can watch a game. If that is all you want, you don't have to look very far. RedTail gives you all the games, but they have created a venue that gives you fun on top of fun on top of fun. You could begin your day with a game and a Bloody Mary and end it with a cocktail and some karaoke, not be disappointed with either one.