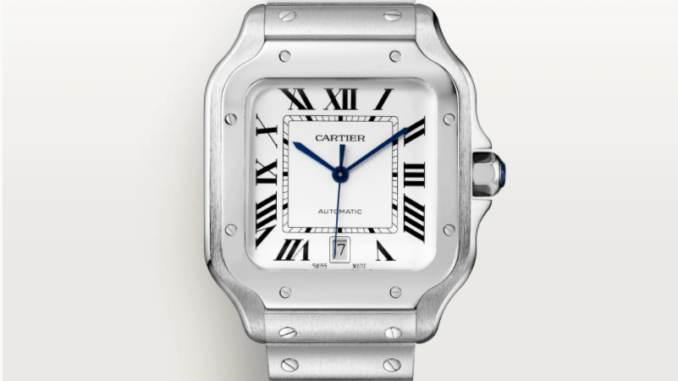 If you are looking for the truly unique and memorable to gift this holiday season, head over to Grand Canal Shoppes at The Venetian Resort Las Vegas to find the perfect gift for every member of the family in the heart of The Las Vegas Strip. The famed shopping, dining and entertainment destination allows guests to purchase unique gifts from around the world with no passport needed. For the holiday season, The Shoppes has gathered the top offerings in their "Shop Local, Gift Global" holiday gift guide highlighting the most unique and extraordinary products available at their renowned signature stores. With lavish gifts from premier brands like Shinobi Menswear featuring products from Kyoto, Uno de 50 showcasing elegant accessories from Spain, delectable chocolates from Hokkiado at Royce Chocolates and more, family and friends will be awestruck by the spectacular gifts from their loved ones. Shoppers can also give back while gifting with the expertly curated digital cookbook, MANGIA!, created by Grand Canal Shoppes partnered with Three Square Food Bank. This remarkable digital cookbook, featuring various recipes from famed chefs, will allow guests to bring a piece of Venice home and give to people in need as 100% of the proceeds goes to Three Square. 

For Her
Ben Gioielli & Co.
Product: Fancy Yellow Diamond Ring
Description: Ben Gioielli & Co. is a fine jewelry boutique located in Las Vegas' luxurious Grand Canal Shoppes. This luxury boutique specializes in large diamonds, Fancy shapes, Fancy colors and custom designs executed in Platinum and 18K gold.
This holiday season, Ben Gioielli & Co. invites guests to give a bit of sunshine for the holidays with the Yellow Diamond Ring. This beautiful offering exemplifies what the boutique offers and would be the perfect gift for that special person.
Price: Starting at $5,900
etoile
Product: Lucille Mini shearling
Description: Etoile is a fast-emerging, Dallas-based brand that has cultivated a following with the sophisticated woman who never compromises her impeccable and elevated sense of style. The luxury handbag and tote retailer opened the first retail store on the West Coast and the second location in the United States in Grand Canal Shoppes at The Venetian Resort Las Vegas in March 2020.
Etoile will be offering the perfect bag for the stylish woman on the go this holiday season. The Lucille Mini Shearling is an ultra-chic lamb shearling tote with convertible insert takes you from day to night
Price: $795
For Him
Bellusso Jewelers
Product: Santos de Cartier
Description: Bellusso Jewelers is an upscale boutique with a private viewing lounge specializing in high-end timepieces and fine jewelry. Their remarkable selection includes designer brands such as Rolex, Patek Phillipe, Cartier and Tudor.
For the holiday season, the Santos watch is the perfect accessory to gift from Bellusso Jewelers. This large watch model features mechanical movement with automatic winding, silvered opaline dial, steel sword-shaped hands, sapphire crystal and steel bracelet with "SmartLink" adjustment system.
Price: $7450
Shinobi Menswear
Product: Spingle Move
Description: Shinobi Menswear is a California-based luxury brand that features handmade shoes from Kyoto, Japan. The luxury menswear brand showcases elegant outfits with the distinctive shoes to help men look sharp with a unique twist.
Spingle Move is a unique gift for this holiday season. This amazing shoe is handmade, top to bottom, in Hiroshima, Japan featuring raw materials and specialty top grain leathers cut and sewn in-factory. These shoes are not meant to be a tennis shoe, but more of a form-fitting walking shoe; a casual, but elevated look with a distinct style.
Price: $285 – $400
For Family and Friends
Sugarboo & Co.
Product: Botanical Handmade Paper Prints
Description: A dealer in whimsy & fine fanciful goods, Sugarboo & Co. offers uplifting art prints, charming home goods and whimsical paper products in hopes that each Sugarboo piece will add a little good in the world.
This holiday season, guests can gift the amazing Botanical Handmade Paper Prints at Sugarboo & Co. This handmade paper is made with recycled materials and comes in an aged white color with deckled edges. These handmade paper prints will be an eloquent addition to your home! These botanical paper prints are a great alternative or addition to the retailer's handmade botanical wall tarps!
Price: $32
Royce' Chocolates
Product: Nama Chocolate "Strawberry Champagne"
Description: Precisely crafted using only the highest quality ingredients, ROYCE' is the perfect retailer at Grand Canal Shoppes to indulge in exquisite, world class confections from Hokkaido (the northernmost island of Japan).
This holiday season, guests can give the Nama Chocolate "Strawberry Champagne". This luxurious milk chocolate infused with the flavors of strawberry and champagne will wow loved ones as they indulge in the delicious sweets. Please note this offering contains liquor.
Price: $18
For the Fashionista
Tory Burch
Product: Eleanor Small Bag
Description: Tory Burch is an attainable luxury lifestyle brand defined by classic American sportswear with an eclectic sensibility. A trip to Tory Burch in Grand Canal Shoppes can provide a unique Tory Burch shopping experience that can't be found online, with expert stylists throughout the store to help you navigate some of the brand's most popular and loved products.
The holiday collection is inspired by fantasy, optimism and the joy of dressing up. Capturing the celebratory mood of the season, the Eleanor Small Bag is beautifully crafted in rich brocade — with signature hardware, scaled-up in sculptural brass. The twisted rope chain is convertible: wear it doubled or long and crossbody.
Price: $698
Uno de 50
Product: Glitter by Glitter Ring
Description: UNOde50 is a Spanish jewelry company that was born in the late 90s. All their pieces are handcrafted in Madrid, Spain with the highest level of quality and craftsmanship. The designs are aimed to express the emotions that humans experience during different moments of the day and different days through life.
The Glitter by Glitter ring belongs to UNOde50's Euphoria Collection which is rooted in disruption and modernity. Euphoria presents innovative, modern, ground-breaking, and rebellious jewelry. Unique pieces that irradiate a fierce young spirit, suitable for the most daring and, specially, for those who are used to breaking chains without thinking about the possibility of a simpler or more pleasant alternative. With its unique design, gold bath, and combination of grey and black faceted crystals the gold Glitter by Glitter ring is a piece that won't go unnoticed this holiday season.
Price: $130
Jimmy Choo
Product: Acinda Flat
Description: Jimmy Choo is a British global luxury fashion brand with an empowered sense of glamour and a playfully daring spirit. Known for its confident and glamorous aesthetic combined with the expertise of Italian craftsmanship, Jimmy Choo has acquired a global fanbase and is regularly seen on celebrities, royalty, musicians and women who dare to stand out. The world of Jimmy Choo encompasses women's shoes, handbags, small leather goods, scarves, sunglasses, eyewear, belts, fragrance and men's shoes.
This holiday season, give the gift of fashion with the Acinda Flat from Jimmy Choo. This Black Shearling slipper is adorn with a crystal and pearl trim that will add flair to every fashionista's wardrobe.
Price: $695
For the Foodie
Grand Canal Shoppes at The Venetian Resort Las Vegas
Product: MANGIA! Digital Cookbook
Description: Guests can gift a piece of Venice to their loved one with the MANGIA! eCookbook. Grand Canal Shoppes at The Venetian Resort Las Vegas has partnered with Three Square Food Bank to create an expertly curated digital cookbook for guests to bring their favorite dishes home this holiday season. Featuring a number of recipes from famed chefs across the property, guests can tap into their inner chef and make delicious, world-class dishes such as Coffee and Cocoa Rubbed Filet Mignon from Smith & Wollensky or the mouthwatering Moqueca Mista from SushiSamba. Foodies can also recreate thirst quenching drinks such as the flavorful Strawberry Balsamic Cocktail from Sugarcane and succulent Smashed Pomegranate Cocktail from Estiatorio Milos for their families this holiday. The digital cookbook is available for purchase for $10 for the rest of the year. 100% of the proceeds from the digital cookbook sales will be donated to Three Square to continue their fight. Guests can purchase the digital cookbook by visiting threesquare.org/ecookbook.
Price: $10 (with proceeds all going to Three Square Food Bank)
Tommy Bahama
Product: The Marlin Bar Cocktail Book
Description: Inspired by the relaxed sophistication of coastal living, Tommy Bahama is dedicated to the good life. The coastal inspired brand offers stylish, upscale products including island apparel for men and women, footwear, jewelry, accessories and home décor, all designed to help guests relax in style.
This holiday season, bring the taste of paradise home with the Marlin Bar Cocktail Book. This cocktail guide features signature drinks that take every taste buds on a tropical getaway.
Price: $40