Health and Beauty Products
Merle Norman Cosmetics
Everyone loves that feeling of Mom's warm hug, and to make her feel extra special, give her a gift this Mother's Day she will never forget. Choose from our beauty care range—the best-selling products with extensive benefits and incredible ingredients. Merle Norman Cosmetics also caters to the mom who wants to look beautiful without too much effort, with makeup that gives her a natural look and feels light on the skin. Merle Norman has the perfect Mother's Day gifts for everyone, no matter what skin type.
Merle Norman Cosmetics' Daytime All-Stars Set is perfectly packed with everything Mom might need to get ready to start the day, including these luxurious beauty products: Fine Line Minimizer; Wrinkle Smoother; Skintelligent Eye Moisturizer; 24K Gold Firming Foundation Primer; Wicked Lash Mascara; and Plush Lipstick. Merle Norman Cosmetics Daytime All-Star Set, $78.50 ($149 retail value)
Settle down to sleep with Merle Norman Cosmetics' Nighttime All-Stars Set filled with five trial-sized calming, age-defyingproducts to incorporate into your evening skincare routine, including: Energizing Concentrate; Retinol Night Complex; Nighttime Recovery Creme; Anti-Aging Complex Eye Cream; and Anti-Aging Complex Body Lotion. Merle Norman Cosmetics Nighttime All-Star Set, $99.50 ($156 retail value)
$78.50+ Buy now!
Loumi Skincare
Perfect for Mother's Day is the Rose Glow illuminating face oil from Loumi Skincare. This nourishing and illuminating oil contains earthy botanicals that help repair damaged skin while also protecting from future damage. A natural face oil to help even out skin tone, this crowd-favorite leaves skin feeling silky smooth and smelling divine.
Vegan skincare products the Rose Glow illuminating face oil is made with jojoba, jasmine, rosehip, and seabuckthorn.
$45 Buy now!
Sweetwater Labs Shower Steamers
Help mom relax with oil-infused steamer cubes from Sweetwater Labs. Fill your entire shower with spa-like eucalyptus or lavender mint vapors. Use the steamer cubes for an invigorating wakeup in the morning or unwind from a stressful day. Long-lasting proprietary formula. 8-10 cubes per container. Available for one-time purchases at $40 or subscription deliveries at $36
$40 Buy now!
bearback Lotion Roller
From sunscreen on a sunny day to moisturizer after a hot shower, help mom get those hard to reach places with the help of bearback and their Lotion Roller attachment! This handy accessory is just one of four attachments as it transforms into the ultimate modern day back scratcher, massager, dry brush, and moisturizer.
bearback Lotion Roller Highlights:
Makes it easy to apply lotion, sunscreen, and prescriptions in hard to reach spots
Use on backs, legs–anywhere!
Built with a non-slip grip
Ergonomic curve provides the perfect amount of pressure
Collapsible design is made for travel and easy storage
Extends to 17" from 9.5"
Comes with 2 washable and reusable foam rollers
$24.97 Buy now!
The Patch Brand
The Patch Brand are vitamin-infused patches with powerful ingredients that fit perfectly into our fast-paced lifestyles. Unlike gummies and pills that only partially absorb into your system, this clean and simple alternative releases 100% of your vitamins via a small, discrete patch. The brand is quickly making its mark in the health and wellness industry with five vitamin patches targeting sleep, focus, stress, energy and immunity.
$12 Buy now!
Primal Elements soaps
Spring is in the air, bringing the promise of warm weather and colorful flowers. But if those gorgeous blooms can't get here fast enough for you, Primal Elements has a bevy of beautiful selfcare that help will tide you over. These products are widely available online, and at supermarkets, drugstores throughout the world. All are made with natural ingredients including mineral coloring, natural glycerin, and are free from parabens and toxins. Primal Elements Foaming Handsoap in Bloomstruck is a bounty of blooms featuring a blend of Lavender and sweet Blueberries. The natural formula is paraben free and delivers an all natural, creamy lather. (shown above).
$7 Buy now!
Fashion & Accessories
Dooney & Bourke
Find mom the perfect bag this Mother's Day. Dooney & Bourke has a wide array of high quality bags among other great accessories. The Hydrangea Monogram Domed Zip Satchel features on outside zip pocket, two inside pockets, an adjustable shoulder strap, and an inside key hook. It is beautifully lined, with a zipper closure. Approximately measures H 9.25″ x W 5.25″ x L 11.5."
$268 on sale for $179 Buy now!
Mobile Edge
It's time to get your new devices organized and keep them charged on the go! From laptop bags and laptop totes to mobile power banks, put a smile on mom's face this Mother's Day. Mobile Edge offers a wide range of laptop bags and mobile power banks specially designed to meet the needs of moms on the move. Shop now for a great selection of gifts for Mother's Day.
Mobile Edge: Ultra Tote – Chocolate Suede – 50% Off with Code Splash50; Plus use code Splash25 for 25% off Core Gaming and Mobile Edge branded products now through Mother's Day.
Core Gaming: Use code Splash25 for 25% off Core Gaming and Mobile Edge branded products now through Mother's Day. Because even moms need to get their "Game On" now and then. For more information, visit: Core Gaming
$169.99 Buy now!
Feugo Shoes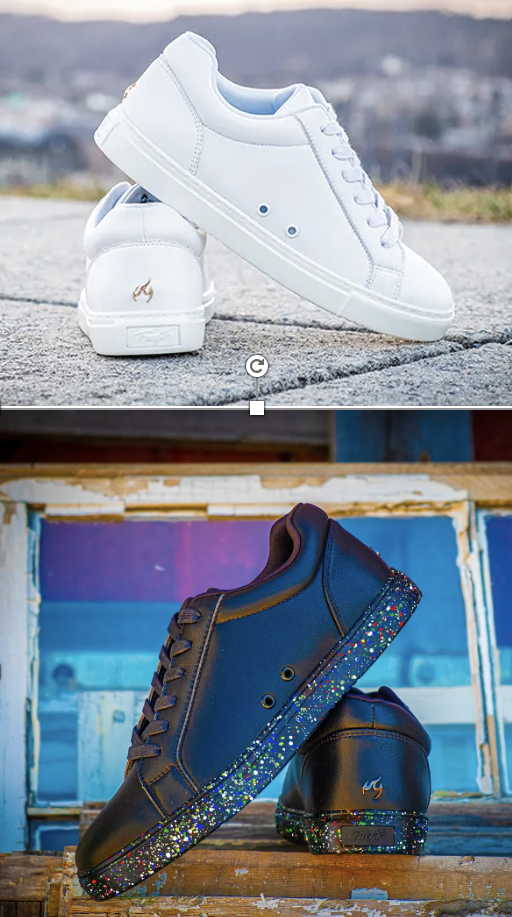 For the dancing mom, check out Fuego Shoes. They are unique because they are the only dance shoe designed specifically to be worn both on the street and in the studio on any dance surface. Founded in 2019 specifically for people passionate about dance, at home, on the street, in the studio or on stage.
Regular street shoes can bring many problems, including being too heavy, uncomfortable, and having too much traction for dancing which places excessive force on the knees and leads to injuries over time. Similarly, traditional dance shoes are inconvenient since they can't be worn indoors, and styles can be outdated. In street and hip-hop dancing, most dancers would wear everyday street shoes, but usually for fashion reasons more than anything else. However, these also present the same problems and cause knees injuries.
Fuego Shoes removes this problem but allows dancers to spin and groove on just about any surface without the risk of knee injuries caused by the traction of regular sneakers.
$110-$130 Buy now!
Delicora
Elevate your style with jewelry that will make you shine!
Vietnamese American founder and designer, Sandra Martinelli creates high-quality, lightweight, and delicate personal jewelry. Delicora offers a wide collection of semi-precious stones intended to capture a woman's confidence, natural beauty, and individual style. From classic to bohemian to sophisticated styles, every unique piece is for all skin types designed with hypoallergenic 14k gold filled and sterling silver materials.
Delicora's Made for Jade Collection is a modern take on traditional Jade jewelry. These pieces are inspired by Martinelli's Vietnamese heritage and Ba Ngoai's (grandmother's) jewelry collection.
In May Delicora is partnering with WomanKind, a nonprofit that supports AA survivors of gender-based violence and donating 10% of their proceeds from the Made for Jade collection.
$65 Buy now!
Lark Adventurewear
Lark Adventurewear pieces prioritize fit, fabric and functionality to make one of the largest daily decisions "what do we wear?" less stressful. Designed using exclusive Softek™ bamboo knit and French Terry blend fabrics, each piece is super soft, temperature regulating, easy to wash, UPF 50+ sun-safe, and made to last. Less is more for Lark Adventurewear, and the womenswear and kidswear collections feature everyday essentials so versatile they move seamlessly through climates. This helps to eliminate the need to change or overpack, so once you arrive at your destination or move from day to night, thanks to the breathability of our fabrics, you can continue on without having to do an outfit change.
Follow them on Instagram: @lark_adventurewear and Facebook: @larkbaby
$44 Buy now!
The Comfy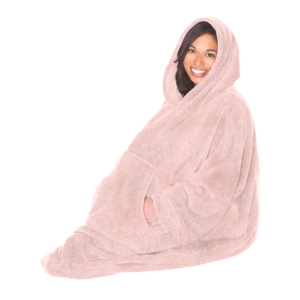 Give mom the gift of comfort and a hug she can wear all year long. The Comfy is the perfect wearable blanket to keep you warm during the cold winters and in the cool spring and summer nights. When your mom wears the Comfy she can think of you giving her a warm hug when you are apart. For mom's with little ones you can now get a matching Comfy Jr. for the little ones. A one-size-fits-all design combines an ultrasoft microfiber exterior with a luxurious, sherpa-lined interior to make you think you're being hugged by a cloud. Slip one on and start living #TheComfyLife!™
$39.99+ Buy now!
Home & Garden
Pool Buoy Inflatable Pools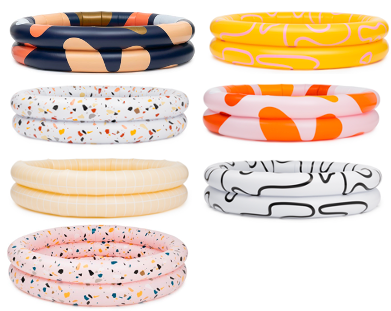 If you are looking for a fun gift mom can use this summer, while helping her create the chicest backyard in the neighborhood choose Pool Buoy – the inflatable pool that went to design school, here at your service to dispense splish, splash fun. Designed in Melbourne, Australia these inflatable and extra durable pools turn your backyard into a summer paradise. Free from nasties like 6P Phthalate, Lead & BPA. Just add water.
$119 Buy now!
Alya & Co. – Vacuum
Cleaning up after spills and messes is part of life. That doesn't mean you have to resort to a shop vac or heavy vacuum to get the job done. How about using a lightweight cordless one that looks like a chic water bottle and easily fits in your bag?
Meet Ayla Vacuum by Ayla & Co., the trendy and efficient new way to clean at home, work, or traveling. It's an everyday lifesaver, designed by parents to make life easier. It takes the mess, and the chaos, out of everyday events for a quick cleanup wherever it happens.
$60 Buy now!
VinOstream from Cork Pops
This Mother's Day, give Mom the best gift she could ask for: her favorite bottle of wine, perfectly aerated and dispensed in one swift motion. VinOstream, from Cork Pops, is designed to aerate wine while it is being dispensed from the bottle into the glass, giving users premium wine in one fluid motion. With its soft rubber stopper that creates an air-tight seal, the dispenser draws up and filters wine into the glass, exposing the liquid to air to achieve fine aeration for softened flavors and enhanced aromas. It fits most wine bottles, perfect for all red and white wines.
$30 Buy now!
Nalgene Outdoor's "For the Love of Water" Collection
The third bottle in Nalgene Outdoor's "For the Love of Water" Collection to benefit the U.S. water crisis, the NEW Nalgene Water Fund bottle is made in the USA from 50% recycled plastic and features brilliant blue and electric green water-inspired shapes on a 32-ounce wide mouth bottle with a matching green On the Fly cap. The new bottle is available for purchase on Nalgene.com for $20.00, with $5.00 of every bottle sold going towards community clean water initiatives though the Nalgene Water Fund. Established in 2019, the Nalgene Water Fund in partnership with Thermo-Fisher Scientific has donated close to $750,000 in state-of-the-art laboratory instruments, critical funding and reusable water bottles to Flint, Michigan, Navajo Nation, and Benton Harbor, Michigan, three U.S. communities hardest hit by the water crisis.
Design Your Own bottle & Get 20% Off Two or More Personalized Nalgene Bottles to Celebrate Mom this Mother's Day. Use promo code: HEYMA now through May 8th 2022.
$20 Buy now!
Terriers in the Jungle by Georja Umano
Terriers in the Jungle by Georja Umano is set from the perspective of American dogs, Roxie and Romeo. The two dogs journey to the wilds of Kenya with their animal conservationist mom, Kate. Roxie and Romeo learn how to survive in new circumstances, wild life and with dangerous humans. They joke, express feelings and thoughts as we go on an exciting and sometimes terrifying journey. A great book for animal lovers that opens the view to conservation and humanity.
$17.99 Buy now!
Stainless-Steel Watering Can
If Mom values modern style and functionality, this stainless-steel watering can makes a great addition to her collection of gardening accessories. With an ergonomic handle and a smaller spout, she'll be able to get into the plant and down to the roots easier. It can also be used as a decorative accent in any living space!
$15.99 Buy now!
Ferry-Morse Plantlings
Gifting mom live plants is a great alternative to flower bouquets. Ferry-Morse's Plantlings are live baby plants that come in a variety of flowers, herbs, fruits and vegetables. With Plantlings, mom can enjoy beautiful bouquets all season long! Shipped directly from Ferry-Morse's nursery to your door, Plantlings arrive young, healthy, and ready to be nurtured.
$9.99-$19.99 USD for a 3- or 6-Pack Buy now!
Treats & Drinks
GourmetGiftBaskets.com
Mother's Day is right around the corner, but procrastinators have a great place to go to get that last-minute gift for Mom or Grandma or anyone else who has ever played the "Mom" role in their life. That place is GourmetGiftBaskets.com, which has a beautiful collection of Mother's Day gifts to suit any Mom anywhere.
Moms are busy people, so this is an easy for them to enjoy a quick and healthy snack by putting together this care package. The Healthy Hydration For Mom Gift Basket contains everything she needs to stay hydrated and energized after her workout, or just when she needs a pick-me-up. Everything's included in this care package to make it easy for Moms to enjoy a few drinks and snacks post-workout, errand running, or even when they just need to kick back and relax. Keeping hydrated is easy with this gift, because it includes two fruit-flavored San Pellegrino sparkling drinks and a Strawberry Lemonade Mixer (just add rum, vodka, or gin to make a cocktail or soda water if Mom just wants to hydrate). Four fresh citrus fruits (orange, grapefruit, tangerine), two nut butter energy bars (peanut butter & honey; almond butter & sea salt), and Keto mix were added to top off this very unique, healthy, and satisfying gift.
There is a Mother's Day gift for every mom, from wine, cheese, baked goods, the list goes on and on.
$39.99-$279.99  Buy now!
Delysia Chocolates – 'Love You, Mom' 16-piece collection
Delysia Chocolatier offers award-winning, artisanal chocolates which are beautifully handcrafted and elegantly packaged. The brand's confections are available for purchase online for direct-to-door shipping nationwide, as well as via curbside pick-up in Austin, Texas.
The chocolatier offers the perfect gifts for Mother's Day, such as their 'Love You, Mom' 16-piece collection of chocolate truffles complete with enticing flavors like lemon curd apricot, rose orange blossom, raspberry rose petal, and spiced lemon earl grey, and their 9-piece Mother's Day collection of chocolate truffles with sweet flavors such as lavender, white chocolate, and rose tea.
$55.95 Buy now!
Petal – Sparkling Non-Alcoholic Botanicals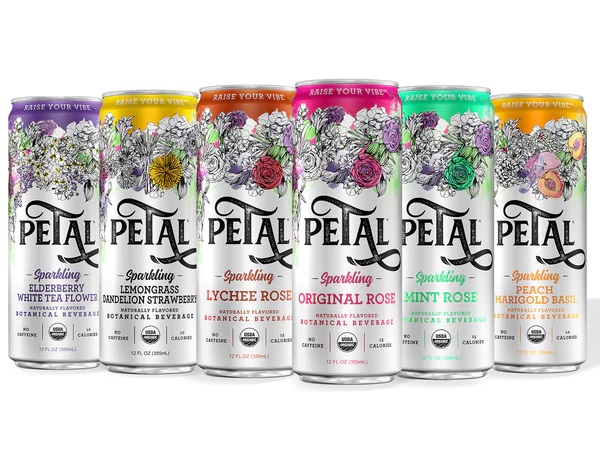 Mom of three girls, Drink Petal founder Candice Crane developed Petal's six unique flavors through a proprietary "botanical alchemy" process. With recipes inspired by Candice's South African heritage, Petal's versatility makes it a perfect alcohol alternative or alcohol mixer. Check out their Maternity Bundle for new & expectant moms. Flavors include: Original Rose; Elderberry White Tea; Peach Marigold; Lemongrass Dandelion; Lychee Rose; and Mint Rose.
$33 Buy now!
Lucky Soul Inc. – SoulTox water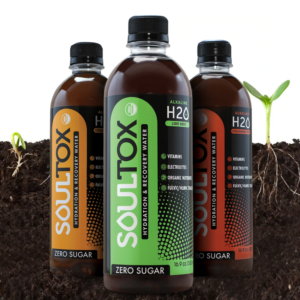 SoulTox, created by Lucky Soul, is the brainchild of Black entrepreneur Vinnie Merrill. His journey is living proof of the benefits of listening to your inner soul when you know things are just not right. This all-natural hydration and recovery water help bodies perform better, whether you're athletic or simply looking to improve your overall health. Unlike other recovery drinks, SoulTox aids in digestive health, fights inflammation, and is a complete source of plant-based nutrients with 77 trace minerals and 11 natural amino acids in an alkaline balanced state. SoulTox will be the spring beverage of choice with all of its amazing benefits!
$31.99 Buy now!
Undercover Snacks
Undercover Snacks offers deliciously healthy, gluten-free goodies to nosh on that are irresistible and good for you! Developed by a mom whose two daughters were diagnosed with celiac disease, all Undercover Snacks are made with carefully sourced all-natural, gluten-free, non-GMO, simple ingredients and Rain Forest Alliance Certified chocolate. Undercover Snacks are made with crispy quinoa, which is naturally gluten-free, packed with protein, fiber and nutrients, and has an incredible crunchy texture. Certified Nut-Free, Certified Gluten-Free and Kosher. Comes in 8 decadent varieties.
$29.99+ Buy now!
SeaBear's Ready-to-Eat Pouches
For the mom on the go SeaBear's Ready-to-Eat Pouches are a perfect option for an uncomplicated lunch. They're shelf stable, so stash them in your desk, in your gym bag, in your stroller, book bag – wherever you may be to eat a quick, healthy lunch. Customers have taken these pouches to the top of Mount Everest, up and down the Pacific Crest trail, and as fuel on lots of other adventures!
Ready-to-Eat Pouches are boneless, skinless, and fully cooked in an easy-to-open BPA-free take anywhere vacuum-sealed pouch (a process SeaBear created!) Eat straight out of the pouch or add it to a salad. They have a 4-year shelf life with no refrigeration needed, and are affordable, the more you buy, the more you save.Choose from salmon, trout, and more!
$6+ Buy now!
*Photos courtesy of respective companies.
*Feature image by Timo C. Dinger on Unsplash