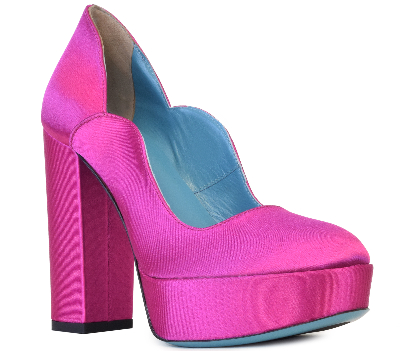 Rangoni Shoes have been making footwear of impeccable quality since 1934; handcrafted and made of the finest leathers Italy has to offer. After two generations of high-quality shoemaking, Valentina Rangoni has stepped up to delight us with her own take on shoewear for women, partnering with her sister Carolina to build a collection every woman is sure to love. Featured on Nordstrom's e-commerce website and Zappos.com, these luxury shoes are also available at Rangoni Shoes locations worldwide. Valentina Rangoni will be in California on Tuesday, January 31, 2023 from 2-6 PM at Rangoni Shoes, located at 7870 Girard Ave in La Jolla as well as on Wednesday, February 1st, 2023 at Rangoni Shoes in Santa Monica, located at 1510 Montana Ave, Santa Monica, CA 90403. Stop by to sample the latest from her upcoming collection and meet the designer herself!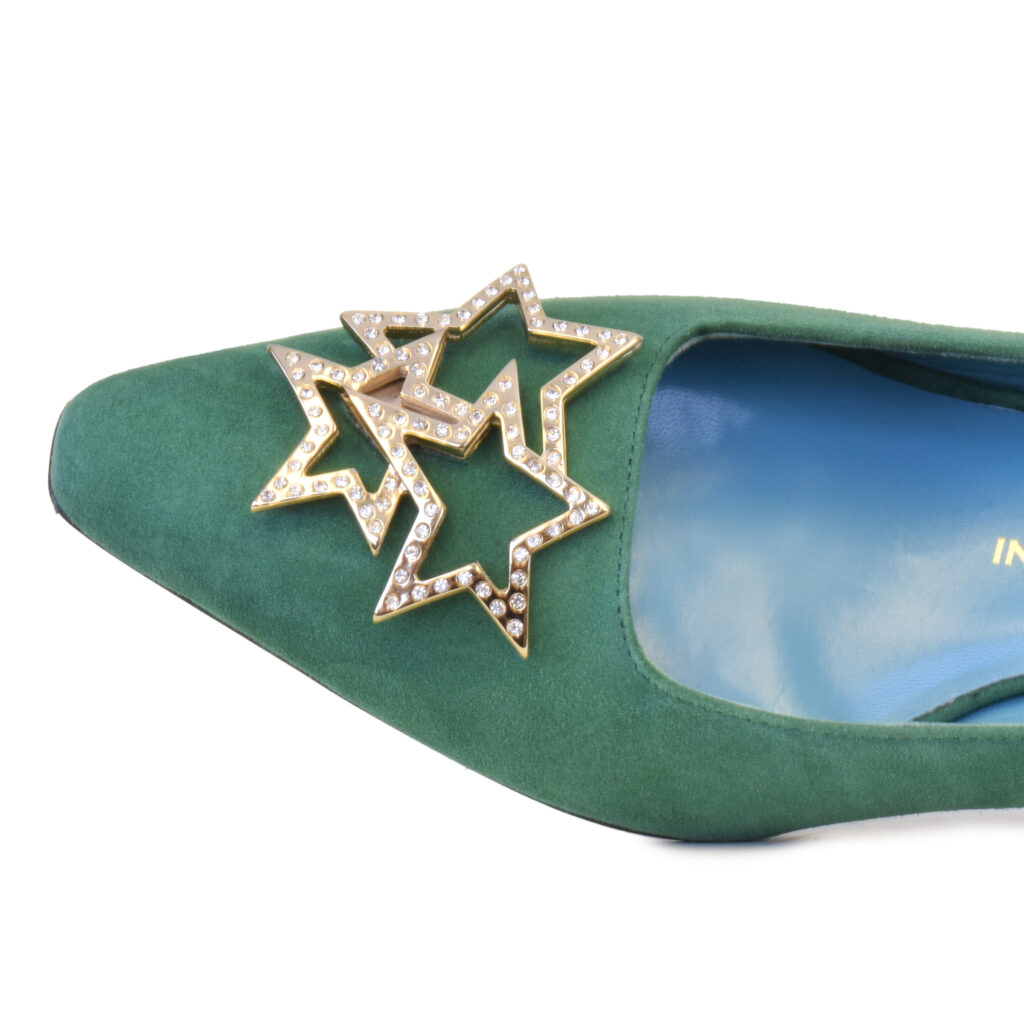 Give us a little background on Valentina Rangoni.
Valentina: Valentina Rangoni was born in 2016 from my and my sister's idea. We are the third generation of a shoemaker family and wanted to create shoes that represent us. The brand, designed by myself, has a strong aesthetic but still contains technical expertise and impeccable fitting. It is fresh, young, and feminine; making every woman feel confident, comfortable, and beautiful. Valentina Rangoni is on a mission of female and youth emancipation because only a woman can really put herself "in the shoes" of another woman: therefore, I design women's shoes that every woman would like to wear first to face life every day, always feeling her best.
What is it like running a small business?
Carolina: Running a small business has as many pros as it has cons. Let's start with what we like about it! First of all, you have the chance to represent your business in person, meeting clients and touching personally with all parts of the business itself. It is good to have control of the different aspects so decisions can be made very quickly. The best part is that you are able to intimately know the people who work for you, allowing us to build a great bond. On the other hand, being small can be very challenging. You're always tight on budget and people so sometimes you dream too big and remain disappointed with the things you are able to do in the end.
How do you stay up to date regarding fashion?
Valentina: It is quite easy for me because I love fashion so it is fun to read fashion magazines. I take a look almost every day at the most important fashion websites. I also try to follow the most famous designer runway shows for Fashion Week, always trying to catch the new trend through those channels. In addition, I am constantly looking for emerging designers that challenge the status quo, instigating my competitive spirit. It also helps me a lot in having new ideas.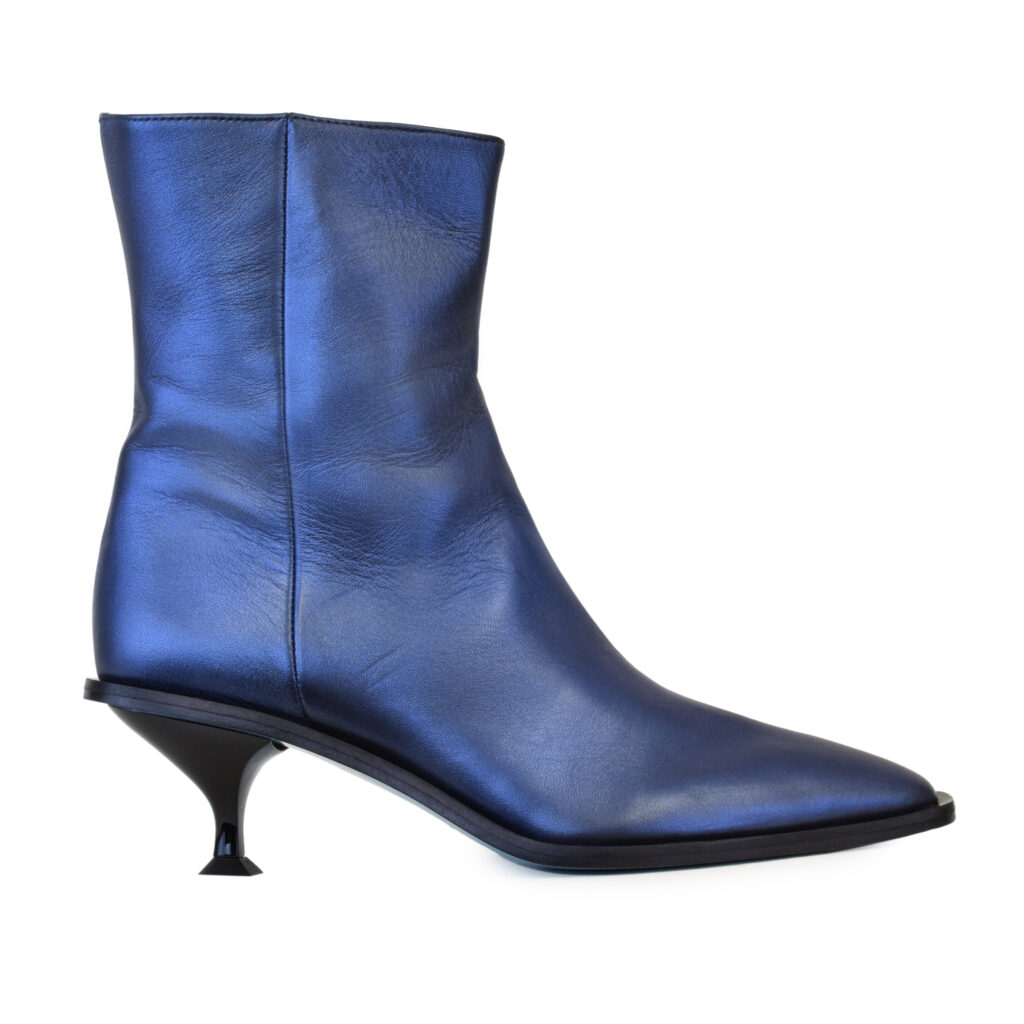 Do you prefer traditional illustrating styles or newer digital mediums?
Valentina: I am pretty open to everything new. I think that in the fashion industry being on "trend" in communication and publicity is mandatory. I also think that the new digital mediums make fashion more accessible to everyone as they are a quicker way to access all sorts of information. At the same time, I think that the traditional illustrating styles are pieces of art themselves and give something more in terms of feelings and emotion to the viewer/customer than digital content.
List some of your design influences, both past and present.
Valentina: In terms of shoe designers; when I started, I loved the perfection and the elegance of Gianvito Rossi shoes which are so classy and beautifully made. Now I look at more modern style designers and I really admire Gia Borghini shoes,  The Attico and of course Bottega Veneta. Speaking of another type of influence; I have a solid background working in our family company – I think that working on our historic label (Amalfi by Rangoni)  influences me in way of my designs. For the collection inspiration,  I usually take it from traveling since I love traveling around the world.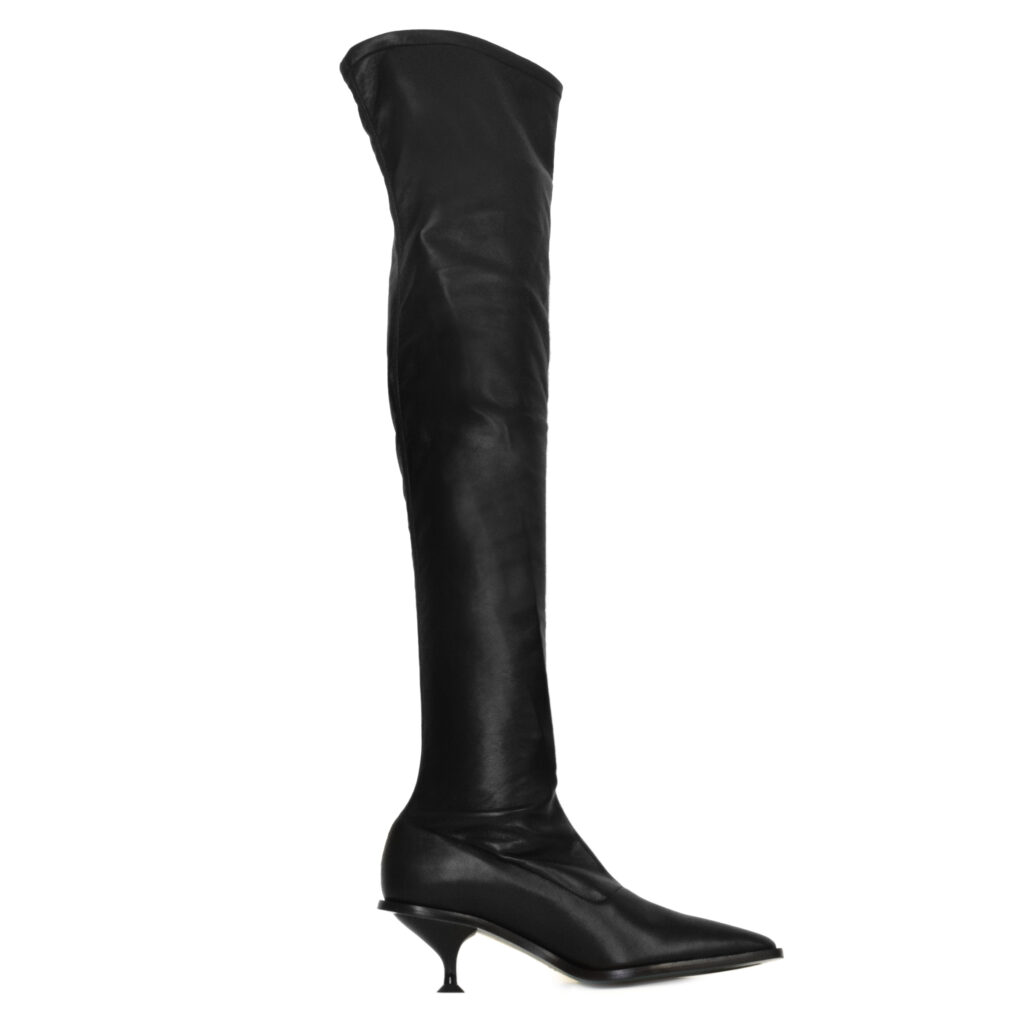 What do you do to track trends and stay in touch with the current consumer?
Valentina: As I said previously I try to follow all the fashion shows during Fashion Week in an effort to make sure not to miss any trends. I also read specialist footwear magazines. Another thing that I think helps me a lot is working a couple of days a week in our (Carolina and I run a Rangoni store by ourselves) store in Firenze. That keeps me constantly in touch with our clients and I have immediate feedback that I can use while I work on the next collection.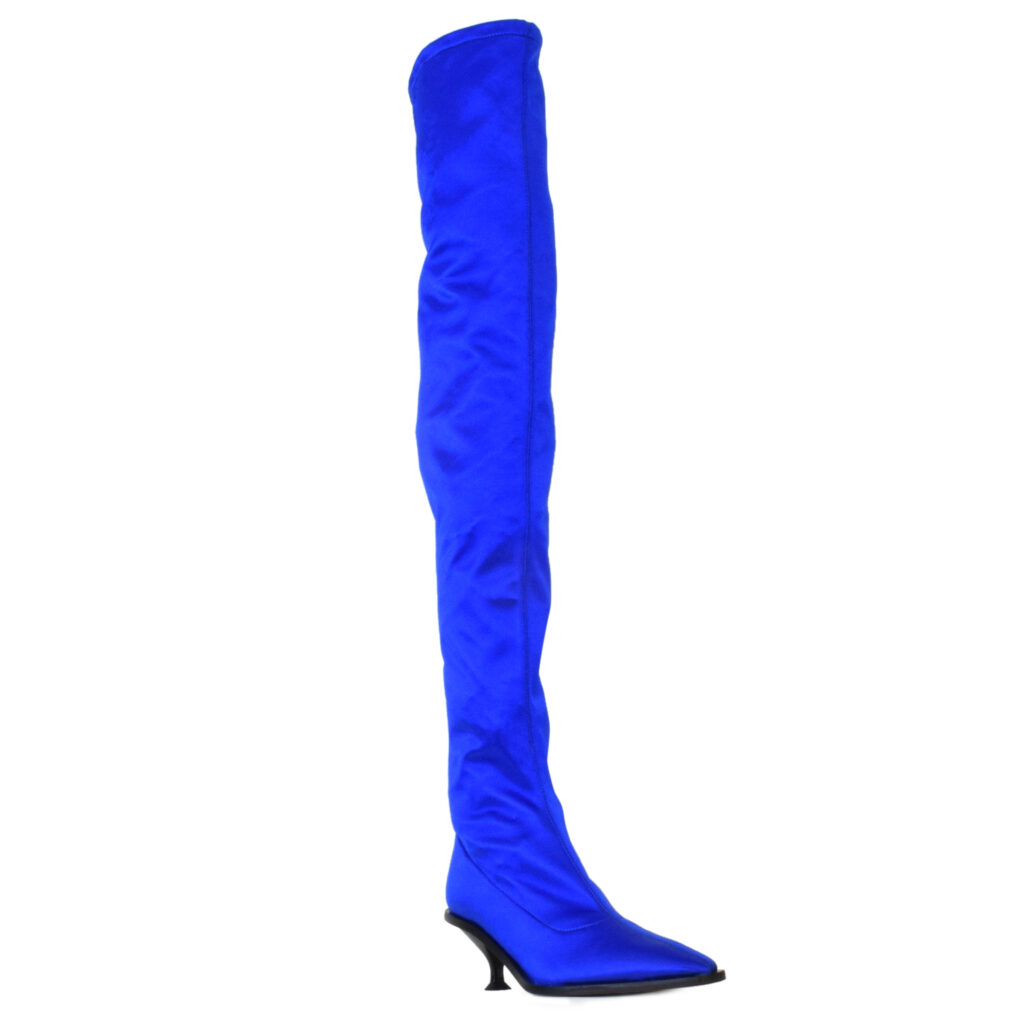 What do you think about work ethics and what kind of ethics do you believe in following while working with fashion?
Carolina: Ethics are crucial to businesses in order to be reliable as well as competitive in the market. As young well educated women, working and establishing an ethical approach to our business is very important. With so many rights and principles to defend it is a great responsibility to us as employers. Our ethics in the fashion industry focuses on the materials of our shoes – especially leather – which have to be treated with a sustainable approach, respecting certain standards. On the other hand, we respect our employees and work to employ women in Italy and the USA
How are you practicing sustainability in your footwear collections?
Valentina: As younger entrepreneurs, we care a lot about sustainability and we are always looking to improve our position. In terms of production: we produce internally, featuring very small, artisanal production. This way we can control material use, trace each step of production and be sure of having fair trade and production. As a family, we have been operating in the footwear industry since 1934; we have a lot of experience when it comes to shoes! We have always produced with attention to material waste: every piece of leather or fabric that exceeds production is then reutilized for smaller productions or stocked for future use. When it comes to materials and pollution, we use only Italian leathers from the Tuscan leather district and European fabrics. This way we provide sustainable and environmentally compliant leathers featuring the best quality possible. Moreover, since everything is sourced close to the factory, our emissions are extremely low – we almost work at KM0. We prefer to use leather for performance and sustainability reasons: leather is still a natural material that breaths and preserves the health of our feet. Moreover, leather is still biodegradable and less polluting than plastics and vegan materials which are produced in Far Eastern countries, which are not biodegradable. We are also committed to the future by researching fair and sustainable materials to substitute leather as well as to find leathers that respect all sustainability standards (chrome-free, naturally colored, animals well treated).
What is it like working with big retailers like Nordstrom and Zappos.com?
Carolina: Working with big retailers is a dream come true! It is a big step for a small female brand like ours to be displayed on Nordstrom's and Zappos' e-commerce, and it is a great chance to have bigger exposure in the American market which is our main focus right now! It is also very challenging as these important distributors have very high standards and demand certain performances in terms of sales and quality of the shoes. But this is only good pressure for us, to make us work even harder for more beautiful shoes!
Tell us some of your goals for Valentina Rangoni.
Valentina: My dream is that Valentina Rangoni becomes every woman's favorite shoe brand – that our shoes become iconic. One of our goals is to have the chance to get known by as many women as possible out there because our shoes are so comfortable that once you have tried them you will never look back. In realistic terms, one of my top goals in the upcoming years is to be displayed in top department stores like Saks Fifth Avenue, Neiman Marcus, or Bergdorf Goodman.
If you would like to meet the designer, now is the perfect opportunity as Valentina Rangoni will be in town for two days, holding a soiree for all things in feminine footwear on January 31st, 2023 in La Jolla and on Wednesday, February 1st. 2023 in Santa Monica at the Rangoni Shoes boutiques. Celebrating her latest, luxury shoe collection, "I am thrilled to be visiting our stores in Southern California and to meet our customers in person. It's very important to me as a designer, as I am passionate about our production; to have immediate feedback and listen to what the consumers really need," shares Valentina Rangoni. "I am excited to share the inspirations and to give our guests a preview of the new Spring Summer collection that is coming in the next week to our stores."