Come and see the latest Chicago a cappella  "From Behind Closed Doors," a program of hidden and unknown vocal gems.
Four performances: February 18 & 19, March 3 & 5
Chicago a cappella, Chicago's unique vocal ensemble that is steadily growing in popularity and praise, continues its 30th season this February and March with a new concert program, "From Behind Closed Doors."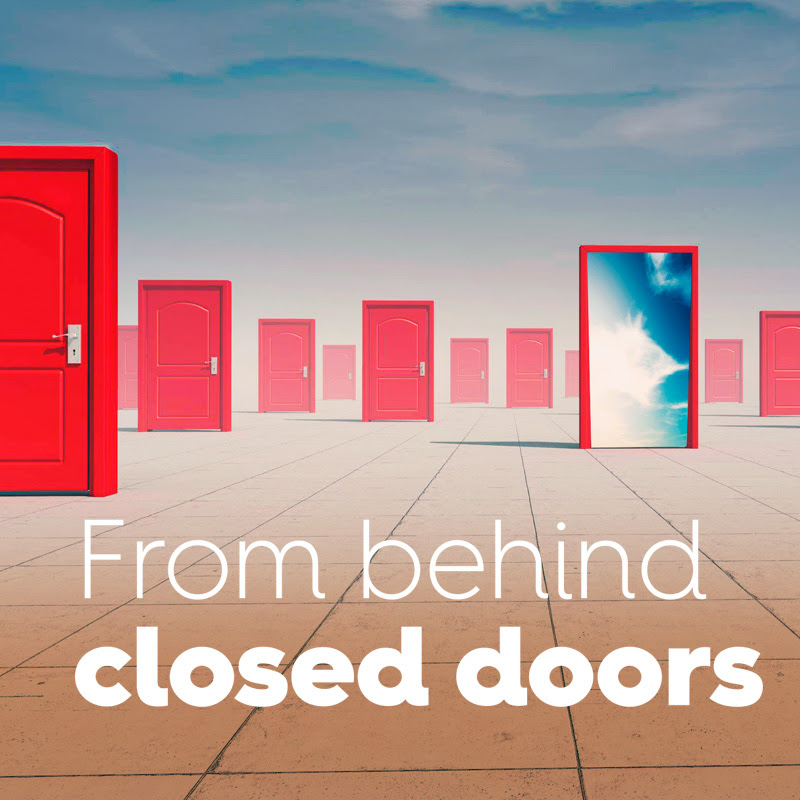 The new program opens the door to moving and expressive vocal compositions that have remained largely unperformed due to a variety of circumstances that kept them out of the spotlight. The program will also feature new works by winners of Chicago a cappella's 2022 HerVoice Emerging Women Composers Competition.

"Much of the musical content we listen to is composed in solitude," said Matt Greenberg, Executive Director of Chicago a cappella . "Many truly beautiful and inspiring compositions do not make it to the performance stage or are not recorded—for a variety of reasons including personal grounds, societal norms, or inequity. For these upcoming concerts, we are excited to bring forth a wonderful collection of these hidden gems. Because our fans have not heard them before we believe the program will be an enthralling revelation."
Performances of "From Behind Closed Doors" will be held on the following dates and locations:
Saturday, Feb. 18, 2023, at 8 p.m.| Nichols Concert Hall, 1490 Chicago Ave., Evanston, IL
Sunday, Feb. 19, 2023, at 4 p.m. | Wentz Concert Hall, 171 E. Chicago Ave., Naperville, IL
Friday, Mar. 3, 2023, at 7:30 p.m.| Allen Recital Hall at Holtschneider Performance Center, 2330 N. Halsted, Chicago
Sunday, Mar. 5, 2023, at 4 p.m. | Grace Lutheran Church, 7300 Division St., River Forest, IL
The songs to be performed in this program are:
Lullabye, by Inna Onofrei*
Invitation to Love, by Brittney Benton*
Peace, by Sarai Hillman
Resignation, by Florence Price
Stabat Mater, by Sulpitia Cesis
Crux Splendidior, by Sulpitia Cesis
Salvator Mundi (from Requiem), by Herbert Howells
I Heard a voice from Heaven (from Requiem), by Herbert Howells
Credo (from Mass for 5 voices), by William Byrd
Sanctus (from Mass for 5 voices), by William Byrd
Agnus Dei (from Mass for 5 voices), by William Byrd
I shall pass through this world, by Margaret Bonds
What lips my lips have kissed, by Stacy Garrop
Hor che la vaga aurora, by Vittoria Aleotti
Quante Volte in Van Cor Mio, by Vittoria Aleotti
Io v'amo vita mia, by Vittoria Aleotti
*Winner of Chicago a cappella's 2022 HerVoice competition for emerging women composers

Tickets can be purchased at www.chicagoacappella.org/tickets.

The program also will showcase works by two of the 2022 HerVoice competition for emerging women composers : Inna Onofrei and Brittney Benton. Now in its second year, the competition received 59 submissions from composers on four continents. The winners will each receive personal mentoring from one of the program's acclaimed composer panelists, Stacy Garrop, Zanaida Robles, and Chen Yi, as well as a cash award.

Inna Onofrei
Born in Azerbaijan and raised in Russia, Inna Onofrei has earned master's degrees in piano performance and composition from Cleveland State University. She has written for piano, voice, chamber ensembles and symphony orchestras. Her piece, Lullaby, is based on a poem by Alfred Lord Tennyson.

Brittney Benton

Brittney Benton is a graduate of the University of Nevada Las Vegas. Last year she was the winner of the Emerging Composer Competition of the Bellevue (WA) Chamber Chorus. For this program, Benton's work Invitation to Love, set to a text by Paul Laurence Dunbar, will be performed by Chicago a cappella.

John William Trotter

With musical direction by Artistic Director John William Trotter, the program will feature works from both living composers and those from earlier periods of choral music. "What I love about this program is that we're able to celebrate pieces that are really treasures, music that didn't deserve to be suppressed or ignored," he said. "Works only find their audience among people who believe in them, and we hope that by featuring lesser-known works—and completely unknown in the case of our three HerVoice program world premieres—people will advocate for them and approach new or unfamiliar music with an open mind."

Individual tickets for the concert are now on sale ($35-$45) and can be purchased online atwww.chicagoacappella.org/tickets. Information on student discounts can also be found there.

For more information, please visit www.chicagoacappella.org or call (773) 281-7820.

Virtual Option: Full concert replay
Each of Chicago a cappella's live concert programs is followed by a corresponding on-demand full concert replay, available within two weeks of the final performance. The full concert replay of "From Behind Closed Doors" will be released during the week of March 14, 2023. Access to the on-demand full concert replay can be purchased for $35.

About Chicago a cappella
Chicago a cappella brings together a group of ten fiercely talented singers who celebrate every genre of music imaginable with equal passion and commitment. With amazing voices, magnetic personalities, and true love for ensemble singing, their creative concert experiences truly connect with audiences, inspiring both awe and laughter.

Since the birth of the ensemble back in the early '90s, they have traveled the country, worked with amazing guest artists, and won awards for their CDs. Chicago a cappella is more than an ensemble. It's an entire organization dedicated to furthering the art and appreciation of ensemble singing. The Youth Choral Festival has brought together high school kids from all over Chicago and the suburbs. ¡Cantaré! Chicago brings an artist from Mexico to be composer-in-residence in Chicago schools. HerVoice mentors and promotes emerging women composers in the art of a cappella choral music. The joy of ensemble singing is for everyone. They want everyone to be a part of it, too.

John William Trotter became the ensemble's second Artistic Director in July 2020, after having worked with the group as a guest music director since 2013. An acclaimed choral leader, he interacts with musicians and audiences to celebrate the gift of music and its powerful place in human identity.

For more information about Chicago a cappella, please visit https://www.chicagoacappella.org or call (773) 281-7820.

Follow Chicago a cappella on social media:
* Facebook: https://www.facebook.com/chicagoacappella
* Instagram: https://www.instagram.com/chicagoacappella/
* YouTube: https://www.youtube.com/chicagoacappella
# # #