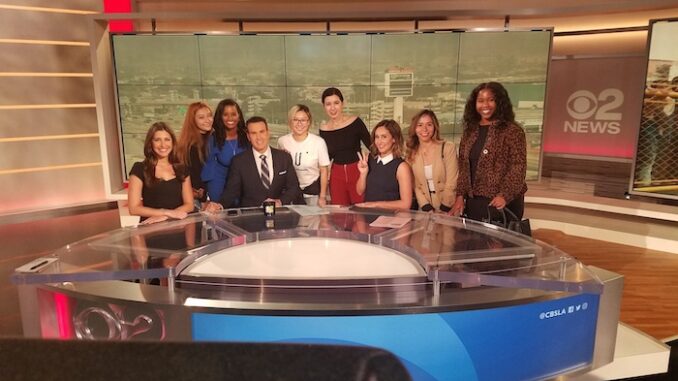 The Shero Awards is an annual celebration that honors remarkable women for their outstanding accomplishments and advocacy for women's rights throughout their community and beyond. Germany Kent fits these descriptions perfectly from the successes she achieved in Hollywood to the vanguard of Women's Empowerment and she is being honored with the 2023 Shero of the Year Award.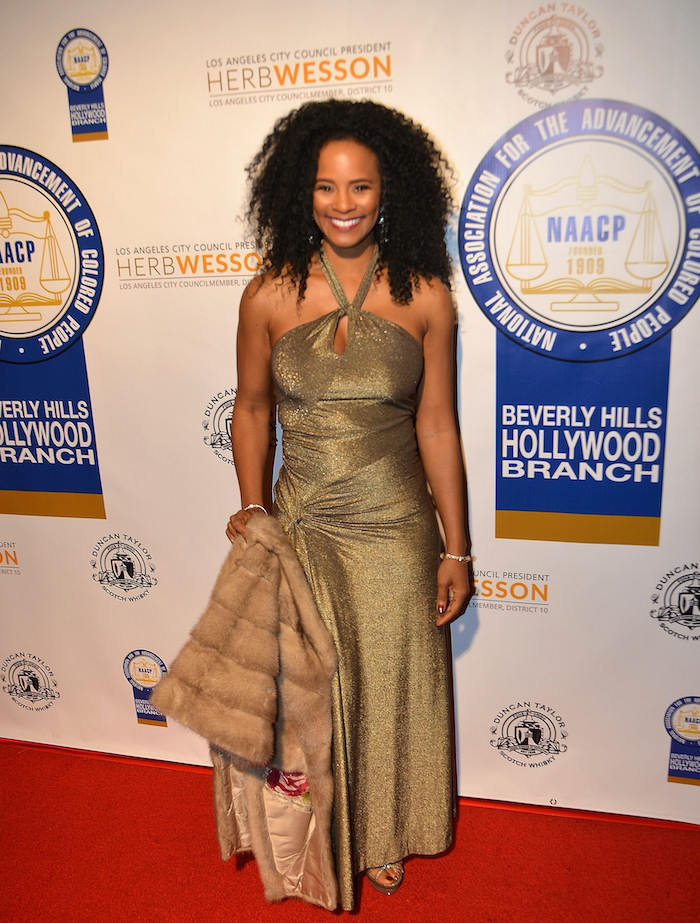 Media personality and entrepreneur Germany Kent is set to take home the award Friday, Feb. 3 from leading nonprofit Two Lifestyles, Inc. The hall of fame media communications professional and nationally syndicated journalist has numerous accolades under her belt, including a Global Philanthropy Award from Empower Magazine and a Lifetime Community Service Award from Alpha Kappa Alpha Sorority Inc. Kent has previously been listed by the Los Angeles Business Journal among the Powerful Women Making A Difference in Los Angeles.
Kent, who is also a successful commercial actress, producer and renowned celebrity host, has served as a correspondent for various local outlets, as a public affairs host, and reporter in Los Angeles reaching more than 4 million households. Kent has also worked as a local radio personality at KTYM in Inglewood.
As a national award-winning journalist, Kent has reported on the most important and most talked about news stories of our time. Her portfolio also consists of work covering the entertainment industry as a writer, correspondent and staple on red carpets where she has interviewed a diverse roster of more than 200 celebrities that reads like a "who's who" of entertainment titans, and Kent's philanthropic efforts have had a tremendous positive impact on the Los Angeles metropolitan community beyond the field of entertainment.
"Germany is an exceptional unsung hero: giving back, creating a legacy, and making the world a better place. She is recognized as an ambassador for women through her extraordinary dedication, personal achievements, and service to others through mentorship, philanthropy, and business. She has dedicated her life to the advancement of others and paved the way for the leaders of tomorrow," said La Toyia Conway-Hampton, CEO of Two Lifestyles, Inc.
In recent years, Kent has partnered with former California governor Arnold Schwarzenegger to provide resources for the Boyle Heights Annual Miracle on 1st Street Toy Giveaway. Over the past few years alone, Kent has facilitated efforts to distribute more than 4,000 pounds of clothing bags, hundreds of food boxes, toys and back-to-school supplies to help adults and children in Los Angeles County. For the past two years Kent served faithfully as a volunteer at New Challenge Ministries, Inc. in Torrance, which served more than two million people in 2021 alone.
"Germany leads by example, and is relentless in her service to non-profit organizations, and dedicated humanitarian efforts reaching back to help others," said Conway-Hampton.
As a media personality, pundit, and talk show host, Kent's boundless energy and versatility has been on display on various broadcast and cable TV systems across the country. During the pandemic, Kent served as a FOX news anchor and news producer writing, producing and sharing content on COVID-19 and businesses making a difference in the community.
"It's truly an honor to be recognized by Two Lifestyles, Inc. The work that La Toyia Conway-Hampton and her team are doing is causing a ripple effect inspiring change for generations to come. As the chief visionary officer, La Toyia is relentless in igniting awareness for multiple social causes and community outreach making a massive impact along the way. I've seen her dedication and commitment firsthand and I'm happy to help with her mission in any way that I can," said Kent.
Conway-Hampton says, "Germany is an inspiring and influential inclusion champion who has made a profound impact in her field and on society. A woman who has made a significant contribution to empower, advance, advocate, and support others."
"Kent has helped to champion organizations seeking to impact their communities. She has worked tirelessly with non-profit leaders to ensure that underprivileged families of the community have received whatever they needed, including food and clothing. What most people don't know is that Germany also provides service, financial and emotional support for families, and cash-strapped organizations," Conway-Hampton said.
In August 2022, Kent was tapped as the national media correspondent for "Preach The Word Worldwide" Network's Global Broadcasting Convention. During her career, Kent has been one of the media industries go-to trusted sources and her work has been featured in Inc. Magazine, Forbes, Fast Company, HuffPost, Associated Press, NPR, Parade, MSN South Africa, Yahoo Canada, Cosmopolitan, AOL, The Dallas Morning News, Bloomberg Business, and the FOX Business Report, to name a few.
Kent has been at the forefront to aid in efforts for the homeless population, often documenting the epidemic and providing resources to Skid Row and has also partnered with NBA Legend Charles Oakley's Oak in the Kitchen to help Skid Row residents.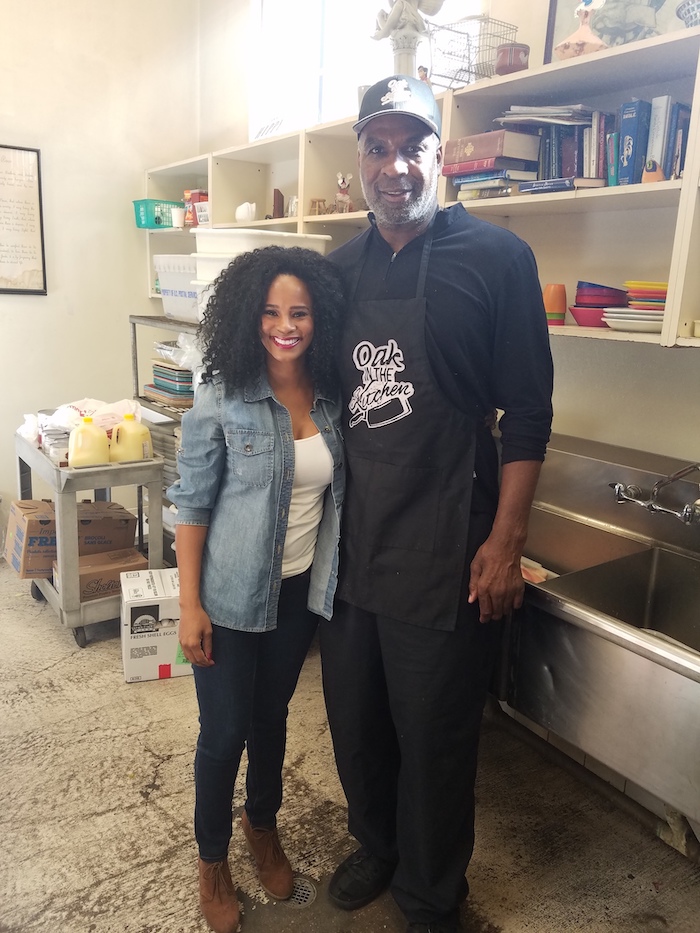 Using her platform as a writer, Kent has spotlighted Angelenos and others who are making a difference in their respective communities by publicizing their work in the Los Angeles Post-Examiner and the St. Louis Post-Dispatch, among other news outlets.
Kent's journalistic work has been honored in the U.S. Capitol at the National Press Club with a prestigious Sigma Delta Chi Award. In addition to being a widely respected journalist, she directs publicity and publication as a media owner and publisher for Star Stone Press, a national award-winning public relations and image consulting agency. Kent has worked with advertisers on campaigns for brands such as Nike, LA Galaxy, City National Bank, Budweiser, Walgreens, and more.
In Los Angeles County, Kent has played a role in the planning, publicity, press, or production of events for the American Red Cross Los Angeles Region, Beverly Hills Caviar, Debbie Allen Dance Academy, Philippe Chow Beverly Hills, Paula Williams Madison/The Africa Channel, March of Dimes, NAACP Beverly Hills Chapter, The City of West Hollywood, Gospel Goes To Hollywood, Black Business Association, Black AIDS Institute, Petersen Automotive Museum, Producers Guild of America, the Hollywood Walk of Fame, and many more.
Kent successfully secured celebrity endorsements and facilitated major media placements helping to bridge the gap between Hollywood and the hood, working closely with name talent to bring attention to the wealth gap that exists among communities of color.
Additionally, Kent has served as entertainment press and a contributing reporter on media efforts for Black Hollywood Education and Resource Center (BHERC), and EURweb. Two of the largest Black online outlets covering black news and culture. In 2022, Kent also secured celebrity endorsements and oversaw content creation and publicity for the radio program Ahead of The Crypto Curve, a nationally syndicated show that airs daily on Tavis Smiley's KBLA 1580 talk radio station broadcasting live from Leimert Park.
"Germany excels in unifying diverse voices and is affecting positive representation of communities of color in the media and directing change. She is dedicated to empowering youth, and maintains a long history for encouraging participation in the arts, and fostering support of literary programs. As an inclusive and inspirational leader, Germany has also been instrumental in helping others segway into the media and entertainment industry," said Conway-Hampton.
Recently, Kent was selected by Soledad O'Brien as a panelist to speak to youth about branding at the national PowHerful conference, sponsored by Billionaire Sara Blakely. Further, Kent's dedication to ending bullying has been showcased through her tireless efforts speaking out against bullying and cyberbullying, both locally and nationally.
In addition, the multihyphenate Kent is an IMDB accredited SAG-AFTRA actress who has appeared on scripted television shows that include CBS's "Criminal Minds," USA's "Graceland," and Disney's "Jessie." and unscripted television and reality shows, such as Bravo's "The Real Housewives of Atlanta," and CBS's "The Doctors," among others.She has also achieved commercial success appearing in national advertisements for more than 100 commercials for brands like Disney, eHarmony, Nike, Coors Light, and Verizon, to name a few.
In 2022, Kent was selected to the Board of Directors for All Cops Ain't Bad, a national nonprofit organization that aims to develop trust and strengthen police and community partnerships. Kent also sits on the board for Los Angeles based Women of Prominence. With this initiative, she helps to support, encourage, and empower women and girls.
Kent is an alumna of the University of Southern California, Mississippi State University, and the University of Alabama.
In recognition of her leadership, dedication to the community, and work in empowering the underserved, Kent will be recognized at the event by U.S. Senator Alex Padilla. This unsung hero will also receive recognition on behalf of Congressman Ted Lieu, Assembly member, Al Muratsuchi, and the California State Senate from Senators Ben Allen and Steven Bradford.
"With a wide portfolio of work, Germany has manifested a legacy that continues to inspire others," said Conway-Hampton. "Germany's influence is far-reaching with the number of people she has impacted, and she continues to blaze new trails."
Congratulations, Germany!
Photos are courtesy of Germany Kent