Liberace would have loved the sparkles and glitter of the Cars and Champagne Celebration held at Alexis Park Resort in Las Vegas in May. It began with a Red Carpet backed by one of his most famous cars – a glittering Roles Royce sparkling in the afternoon sun. It's Vegas so the Premier Showgirls were there to add to the glamour.
Then there were the dressed-to-the-nines entertainers walking the red carpet and enjoying a champagne reception. Patrons sipped champagne while they bumped elbows with celebrities who came to pay tribute to one of Las Vegas's enduring icons. Students from the Nevada School of the Arts further enhanced the experience.
Check out some of the patrons and entertainers who walked the red carpet.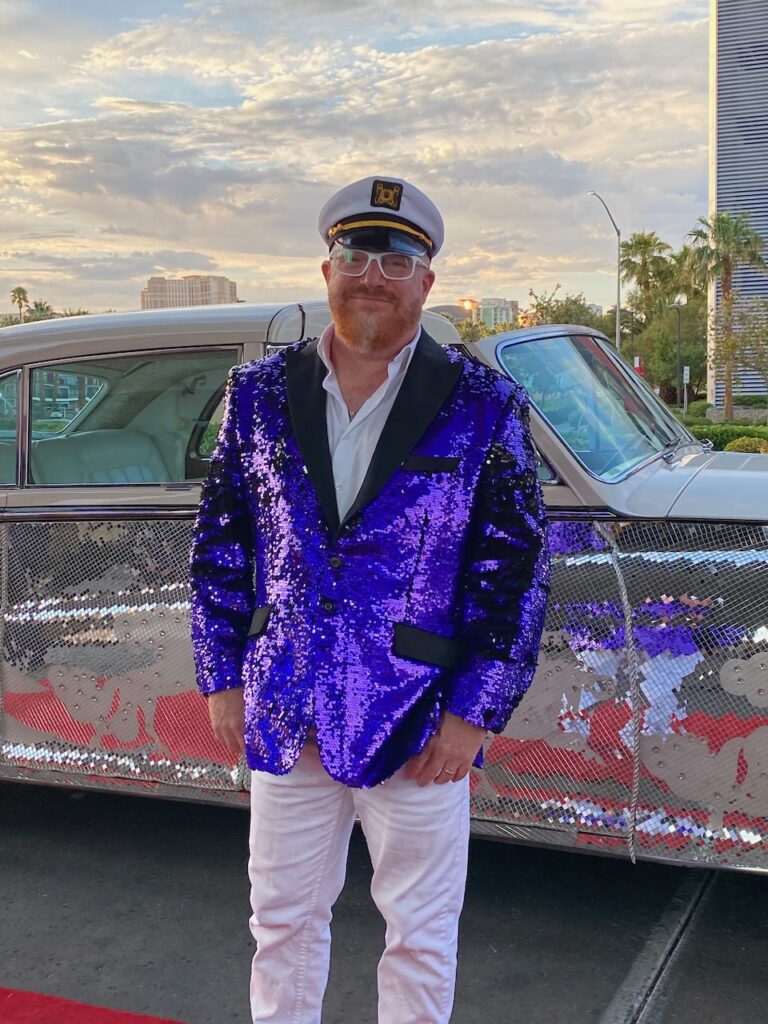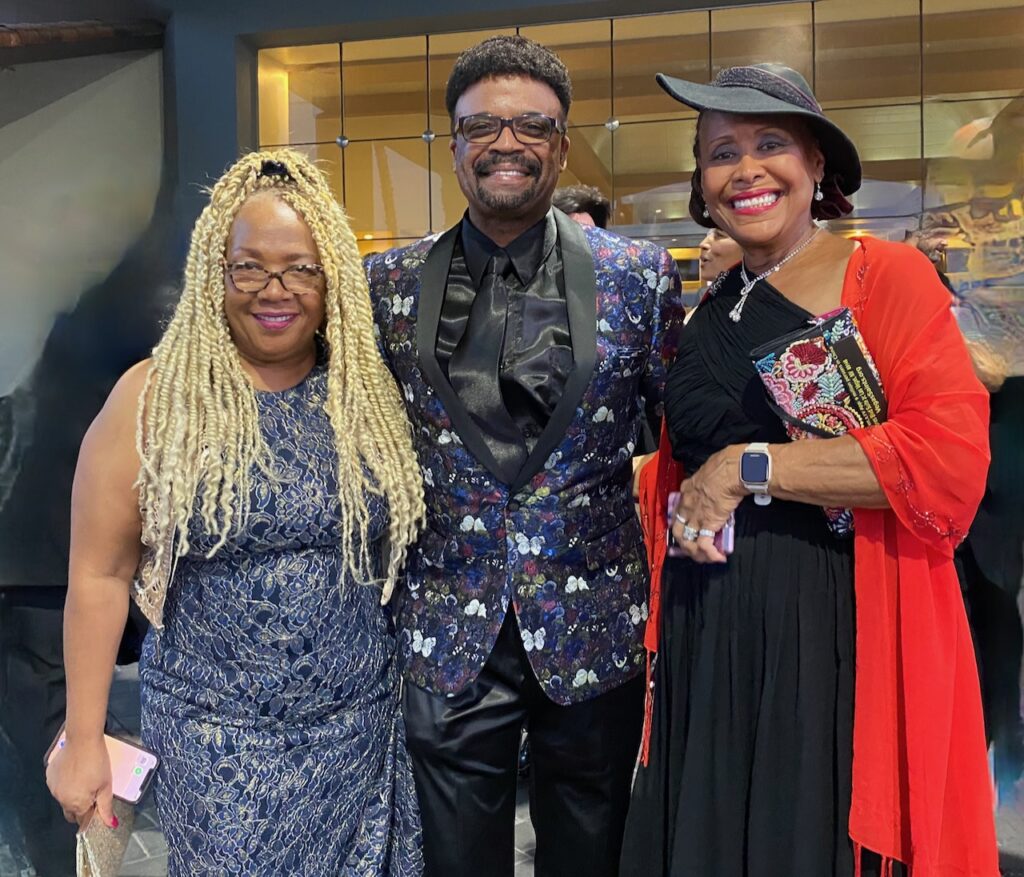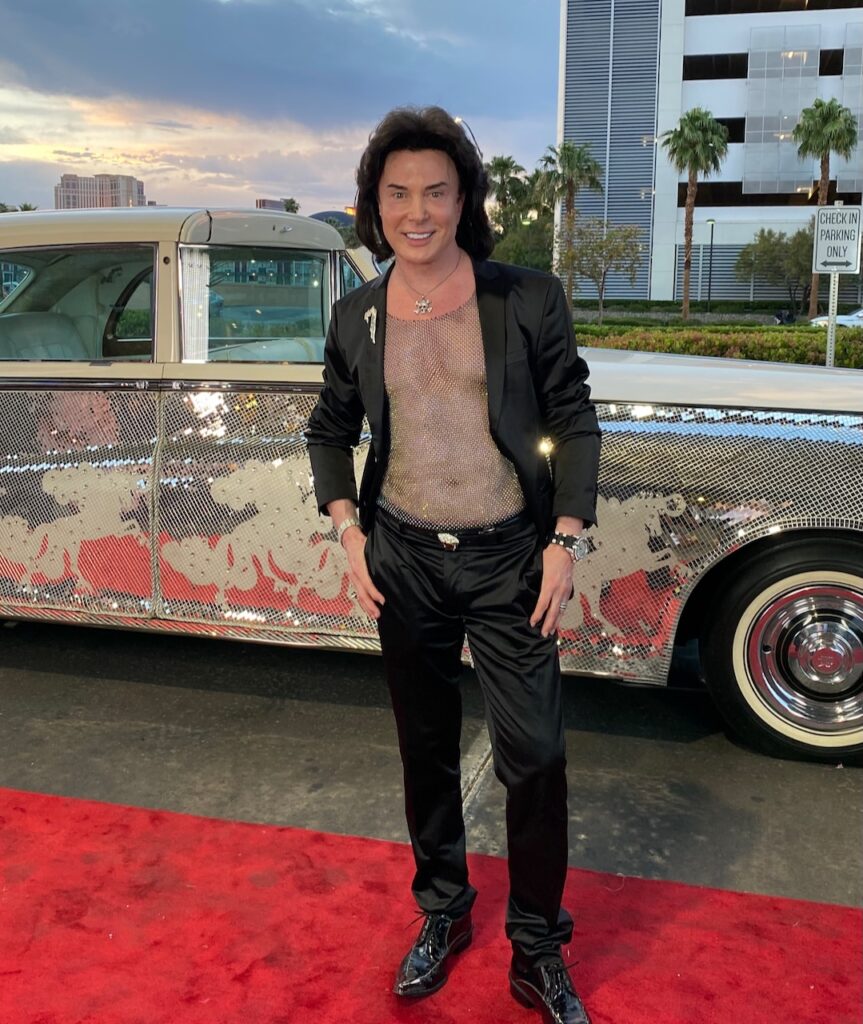 THE SHOW
On to the Athena Show Lounge inside the Modern Showrooms for a ticketed Birthday Celebration Benefit Concert featuring tributes to the music and arts from the Liberace era. Some of Las Vegas' best tribute acts took the audience on a trip back in time to the Liberace era. Host and Master of Ceremonies Social Media Icon Perez Hilton provided commentary as a multitude of performers delighted the packed room.
Performers included Jazz singer Lisa Gay, The Carpenters Legacy with Sally Olson and Ned Mills who served as musical director the the show. Other performers gracing the stage included Gary Anthony singing Sinatra tunes, Barbara Brighton, Bobby Brooks Wilson, Rose Kingsley, Nilia Ross, Roy Hamilton Jr, Mucha Blu, the New Dimensions, Rose Kingsley, BurlesQ, Gina Eckstine, Habaka, All Shook Up, Ane, Roy Hamilton, Jr., the Dorman Foley Holder Trio, Nieve Malandra and All Motown.
Special guests included Skip Trenier from the Treniers.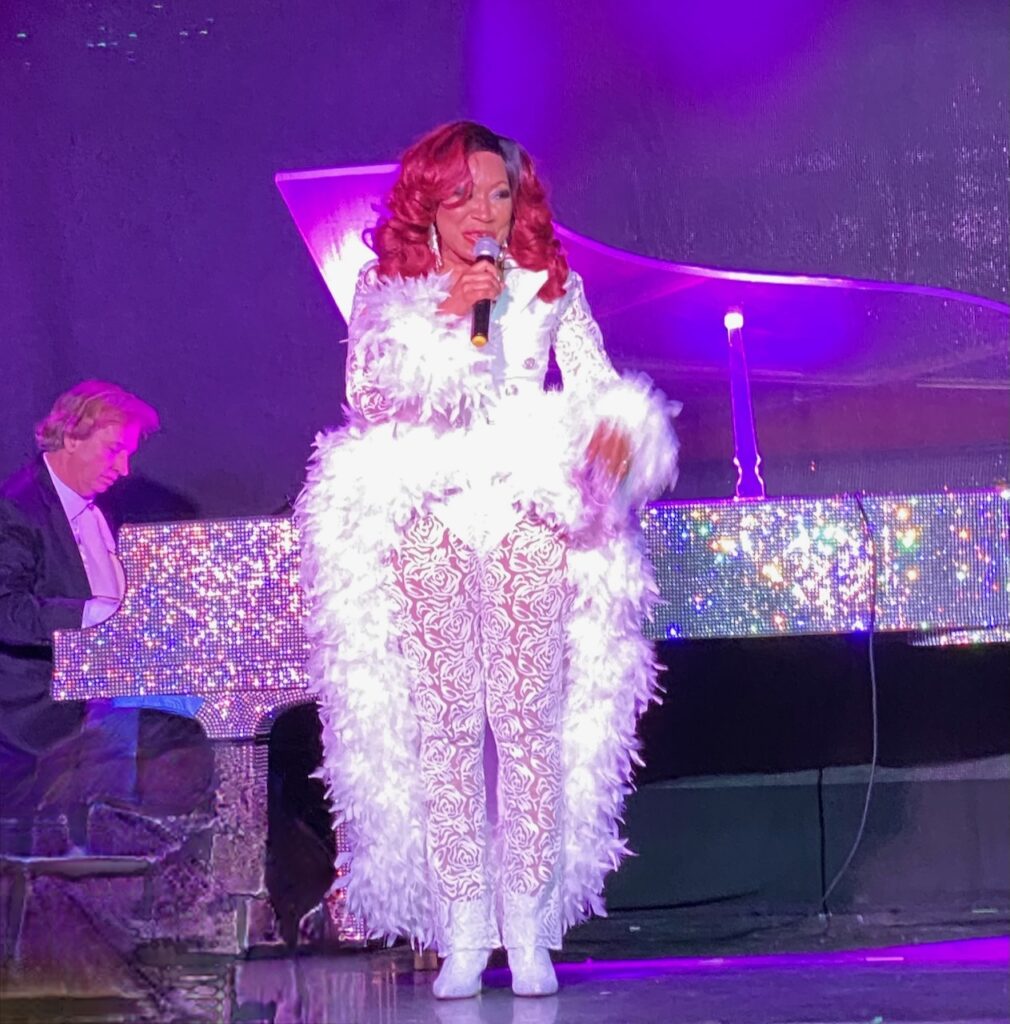 All Proceeds benefited The Liberace Foundation for The Performing and Creative Arts which was founded by Liberace himself in Las Vegas in 1976. The not-for-profit organization owns and licenses the Liberace name, likeness, and other intellectual property and exhibits the Liberace Museum Collection worldwide in support of the arts. For more information about the foundation, visit the Liberace Foundation. .