By Kathy Carpenter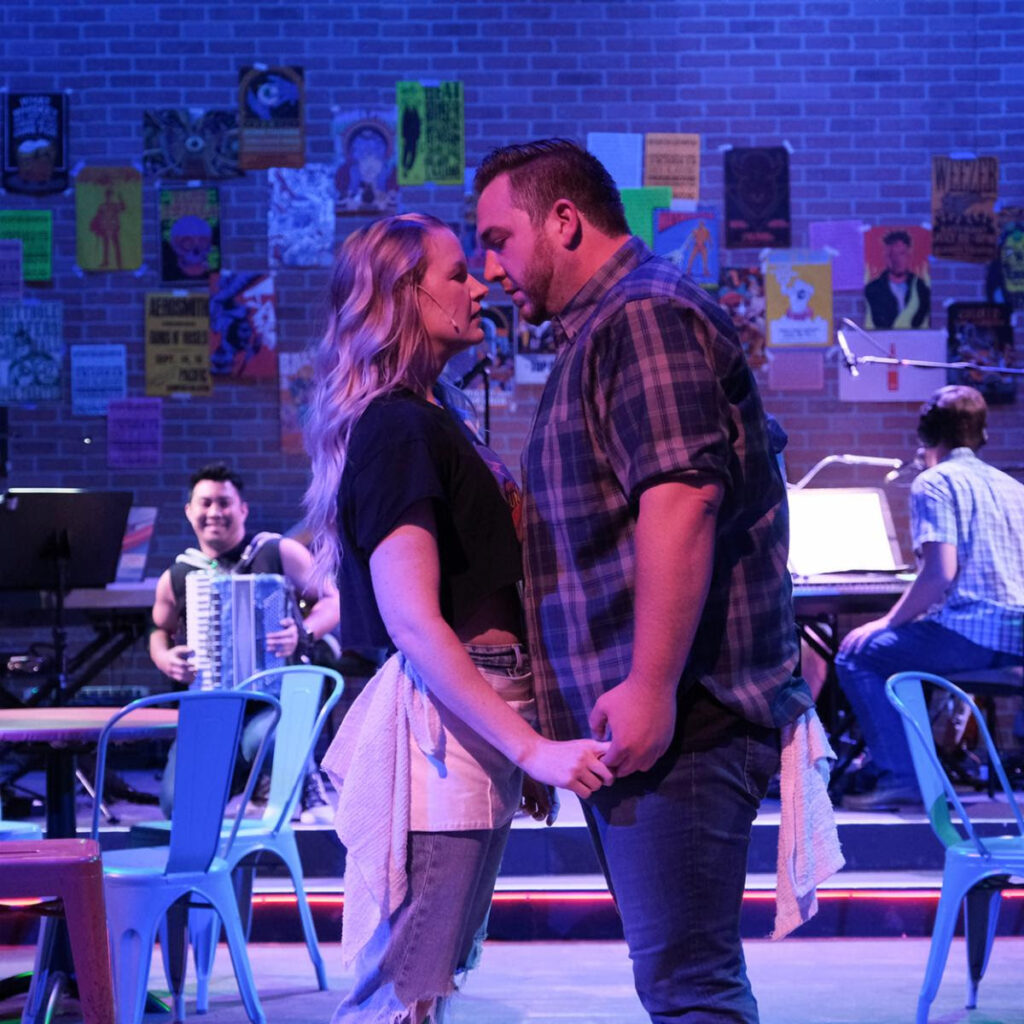 Reimagined Coronado Playhouse has transported into your favorite local bar for a few hours. The Coronado Playhouse is collaborating with Blindspot Collective to present, "Underground," to give theatre patrons a unique and transformative experience. The playhouse has done a fabulous job transforming the venue. From the moment you walk in you are ensconced in a corner bar. UNDERGROUND is a fun, fast paced, absorbing experience.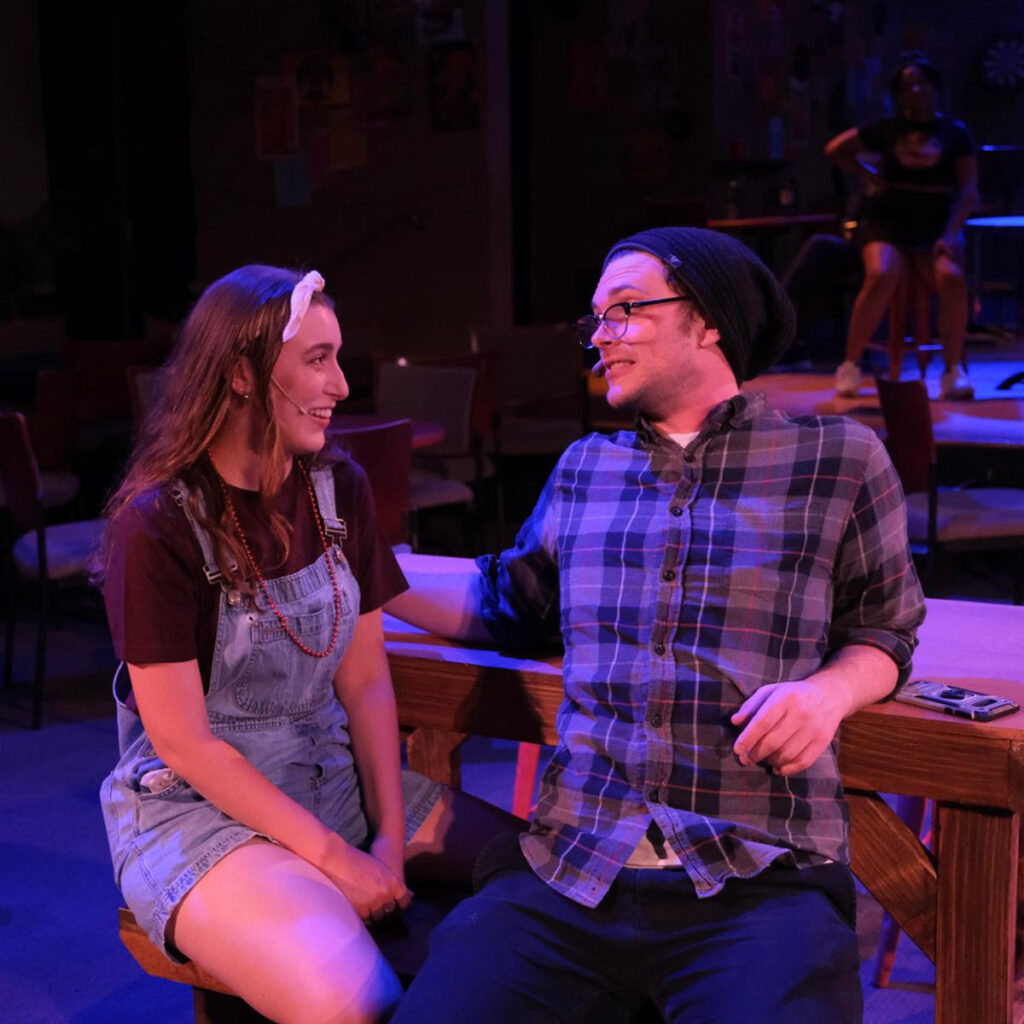 Blindspot Collective, was established in 2017 to "produce radically inclusive programming at the intersection of advocacy, education, and entertainment that cultivates and celebrates new work, emerging artists, diverse audiences, and fresh ideas."
UNDERGROUND is so immersive the cast of sixteen are in constant motion moving about the club. They are the center of everything. The space offers beer pong for those who are inclined to join in the game. The show revolves around the local televised adaptation of a high school football game, intertwining the narratives of four romances and the challenges they face. Accompanied by the captivating discography of the legendary Ben Folds, it not only entertains but also pays homage to the profound connections we can establish with unfamiliar individuals through a shared experience.
Prepare to be fully immersed in the magic of this musical, as the talented cast seamlessly moves throughout the entire space, making you feel like an integral part of the performance. The spotlights illuminates the cast and surroundings, where you may be sitting, giving you a sense that they are specifically highlighting your presence. Moreover, the cast skillfully incorporates various audience members into the show, so cleverly that you may not even realize they are not part of the main ensemble. Get ready for an extraordinary experience where boundaries blur between the stage and reality.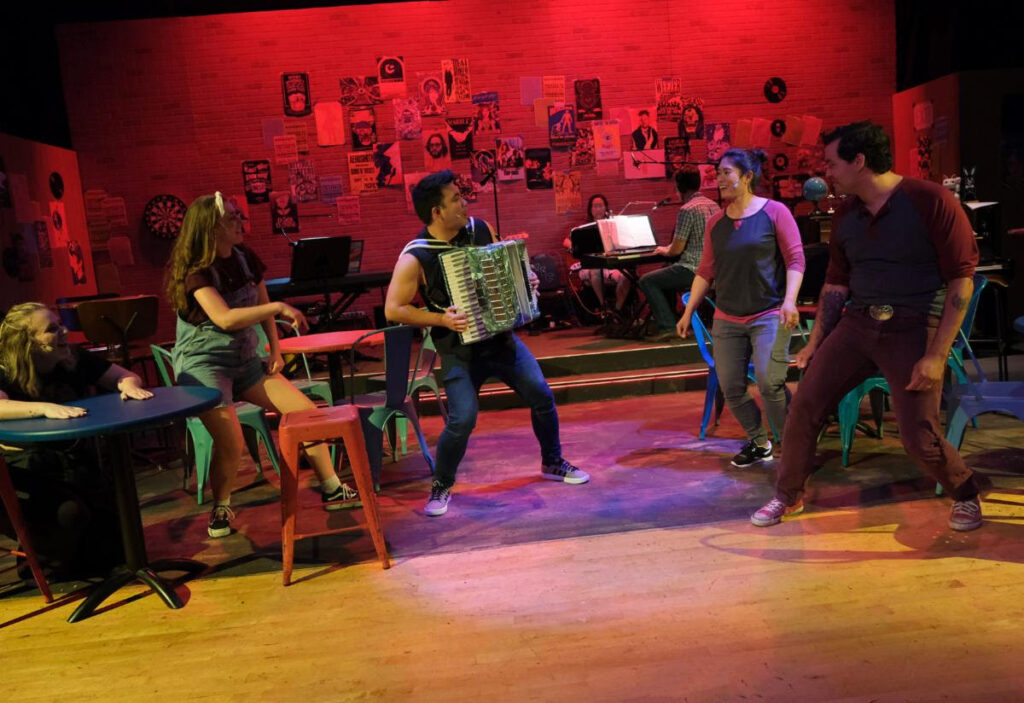 Amy Cordileone. Who conceived the show with Donnie Tuel and Rachel Tuggle Whorton, directs the large cast of sixteen talented individuals. The cast consists of Amanda Blair, Hannah Bosworth, Kevin Bradel, Hunter Brown, Sam Castillo, Hero Cordileone, LuGarcia, Shane Hennessey, Joe Kao, Georgia Ladd, Mckenna, Dakota Ringer, Jerry Rodriguez, Sarah Jane Salonga, Dacara Seward, and MarisaTaylor Scott. A dedicated team bringing you into their world.
The band who performs invisibly in the background, features conductor/piano & Violin: Michael Tyree, Accordion, Autoharp & Keys, Joe Kao, Bass, Edward LaBvarbera, Guitar,Tina Chin, and Percussion Michael Masessa.
Song list includes: "Effington, "Annie Waits," "Zac & Sara," and "Do It Anyway". Fun songs that tell the stories unfolding in our midst. Paying tribute to the legendary Ben Folds.

In summary, UNDERGROUND leaves the audience with an unforgettable theatre encounter.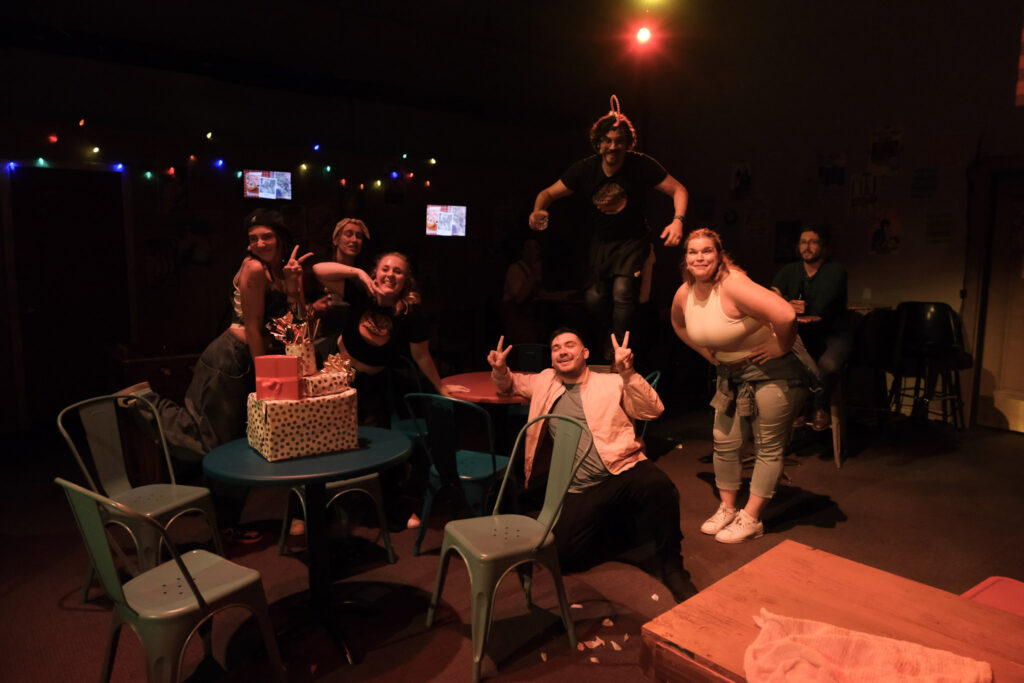 UNDERGROUND
Coronado Playhouse
Thru July 23, 2023
1835 Strand Way, Coronado