The smash-hit Broadway musical Chorus Line is running now and extended through September 16, 2023, at the San Francisco Playhouse to conclude its 20th Anniversary Season. The show explores the personal inner lives, fears, and ambitions of twenty-four hopeful Broadway dancers, during a grueling audition for only eight coveted spots in the chorus line of an unnamed Broadway show.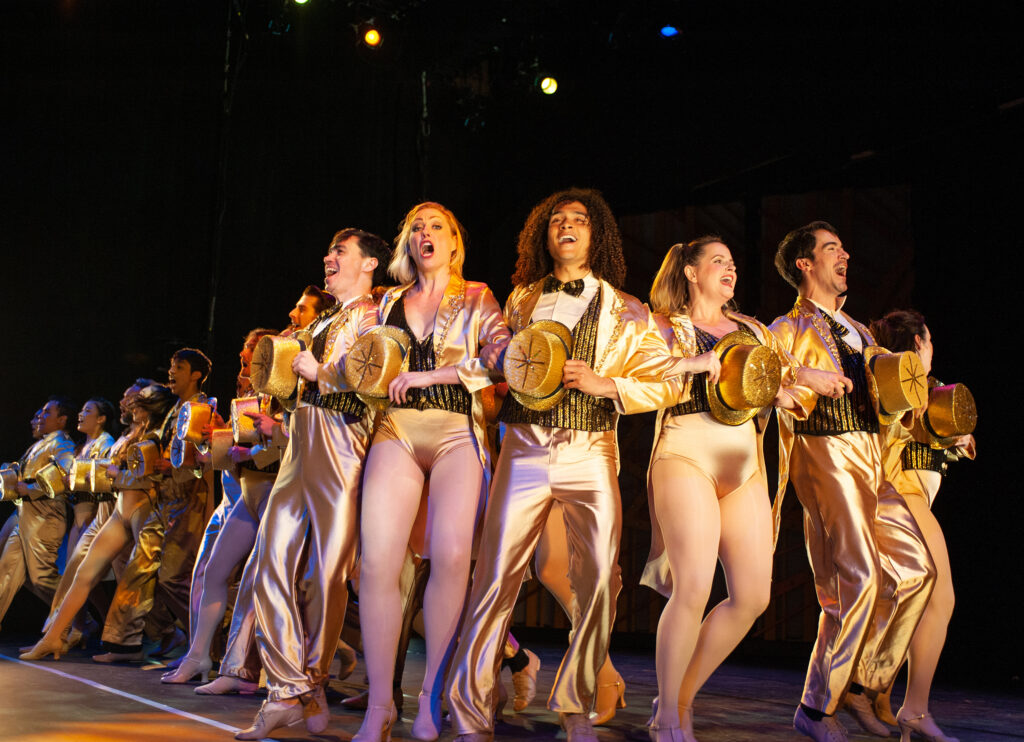 Truly capturing the stress, and anticipation of a high stakes audition, A Chorus Line at the San Francisco Playhouse is Directed by Bill English with music direction by Dave Dobrusky and choreography by Nicole Helfer. The first time I saw A Chorus Line was 1976, at the [now demolished] Shubert Theater in Los Angeles, and the award-winning show has remained a top fav of mine ever since. I was very curious how this new production, at such an intimate venue, would compare to my memories.
The answer came quickly, as this San Francisco production of A Chorus Line, Razzle Dazzled My Many Sensations. The intimacy of this venerable venue, immersed me into the storyline of every character, and I felt the dancing and music, in my bones. The Set design, the Lighting, and the Sound were all top tier.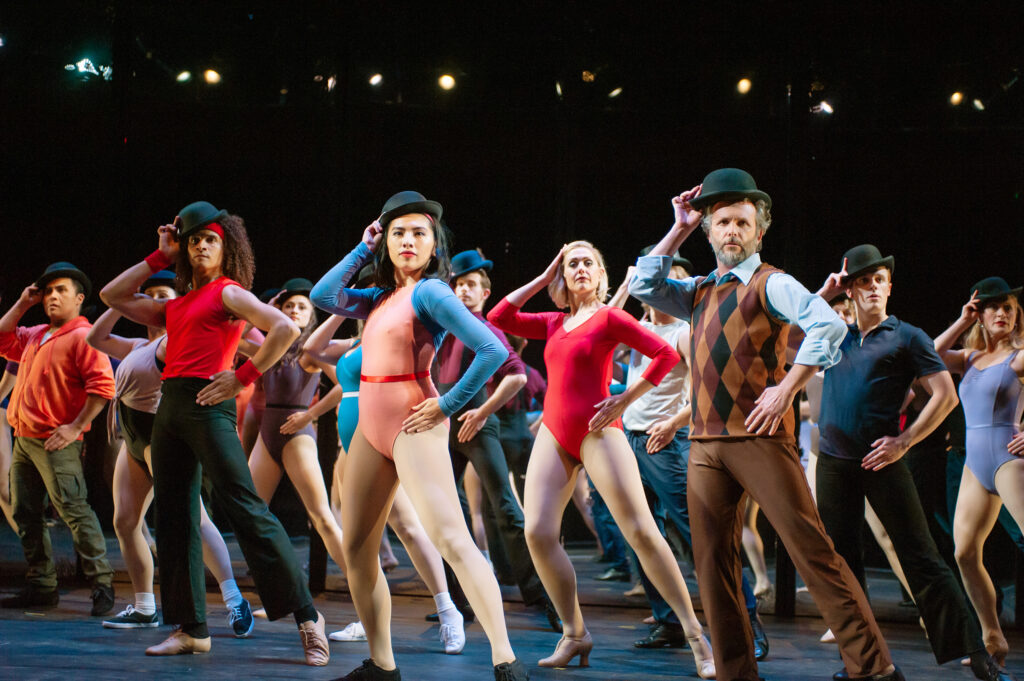 But it was the actors who set this production apart. I spoke to KEITH PINTO via Facetime the afternoon, before seeing the show. Born and raised in the Bay area, Keith is affable and good natured, and to see his transformation into his stern and intense character, Zach, was riveting. Keith's real-life wife, Broadway actor ALISON EWING, makes her SF Playhouse debut as Sheila.
Keith Pinto also served as the Associate Choreographer to the shows Choreographer Nicole Helfer. I could write an article about the beautiful dance numbers, thanks to both Nicole and Keith. And if that job wasn't enough Nicole also plays the part of Cassie, in her first onstage role at the SF Playhouse.
NICOLE HELFER has won numerous awards; for her acting, dancing, and choreography. In her solo dance number, "The Music and the Mirror," she displayed sensual lithe moves in a red-hot red dress that almost melted off of her [melted me for sure.]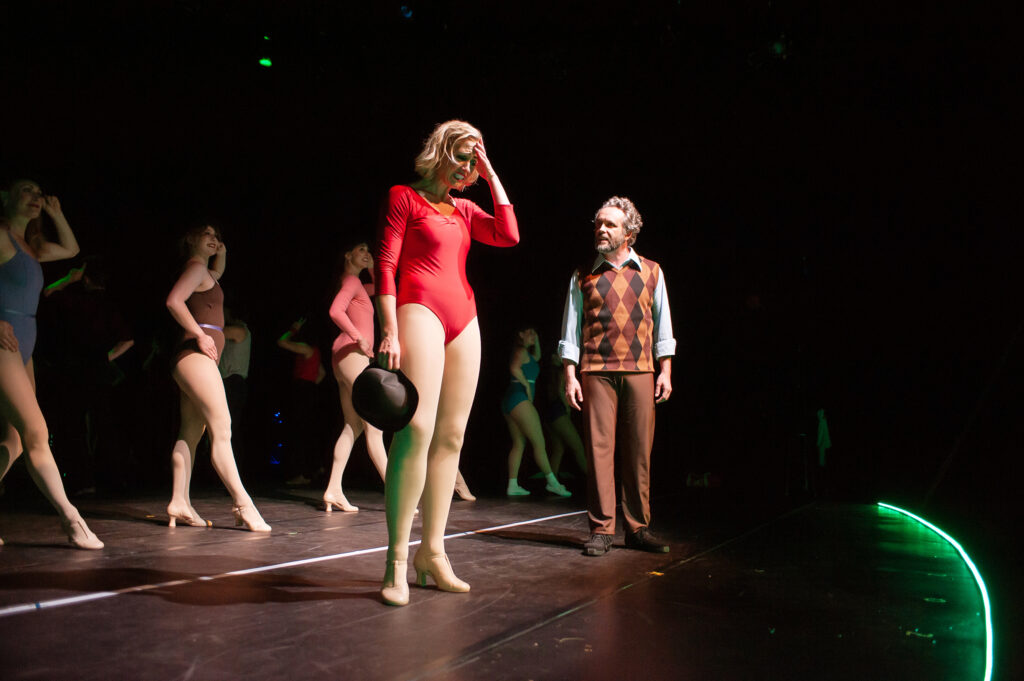 Following several workshops where dancer's stories were accumulated, A Chorus Line opened Off-Broadway before opening at the Shubert Theater on Broadway, in July 1975. Acclaimed as one of the greatest musicals ever, the Broadway show, directed by Michael Bennett and choreographed by both Bennet and Bob Avian, ran for 6,137 performances. The original show garnered numerous Awards over the years as well as the Pulitzer Prize for Drama, and is said to have SAVED BROADWAY and New York City.
The storyline is universal and perhaps more relevant today than at its inception. Each auditioning individual is exploring their art as a dancer revealing their inner personal struggles, as well as the greater stories of humans being human. The cast diversity helps explore judgement and acceptance, whether it be about body type or sexuality. The show itself demonstrates how humans can come together and that we can accomplish more as a community than as individuals seeking self-glory.
I thought Alex Rodriguez's portrayal of Alex was particularly compelling as Zach grills him with piercing questions during his audition. And Ruri Kodama was absolutely effervescent as Connie.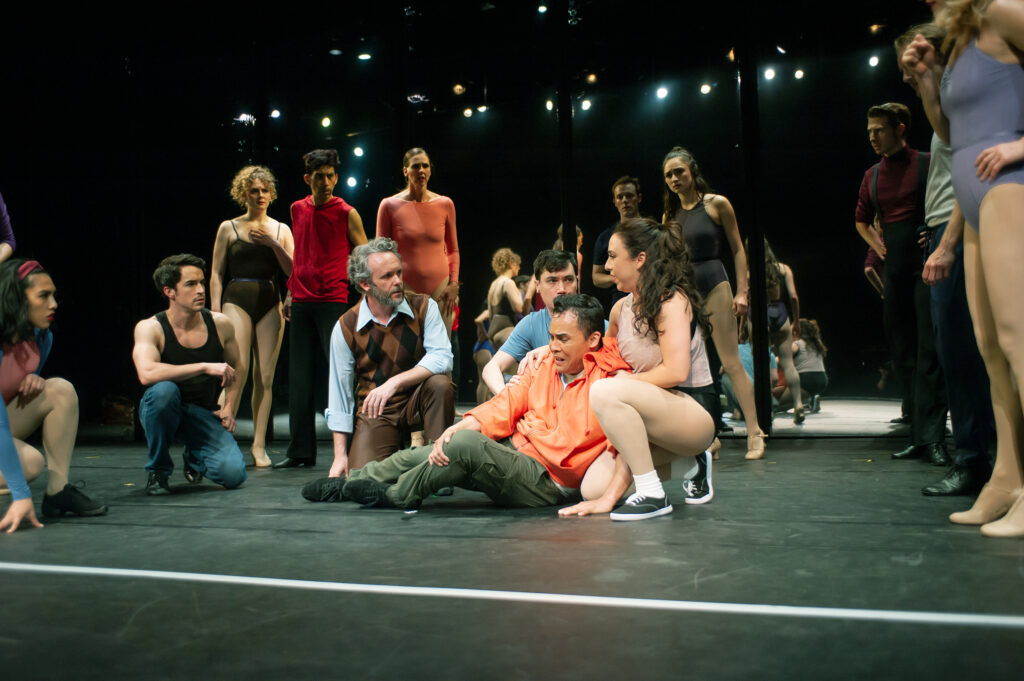 The shows storyline and the individual stories are portrayed in song and dance to now iconic music and lyrics, by Marvin Hamlisch (Composer) and Edward Kleban (Lyricist). I joyfully confess that I was brought to tears several times during the show, when a particular song I remembered began, such as;
"At The Ballet," with Sheila, Bebe, Maggie, by ALISON EWING, JILLIAN A SMITH, DANIELLE CHEIKEN.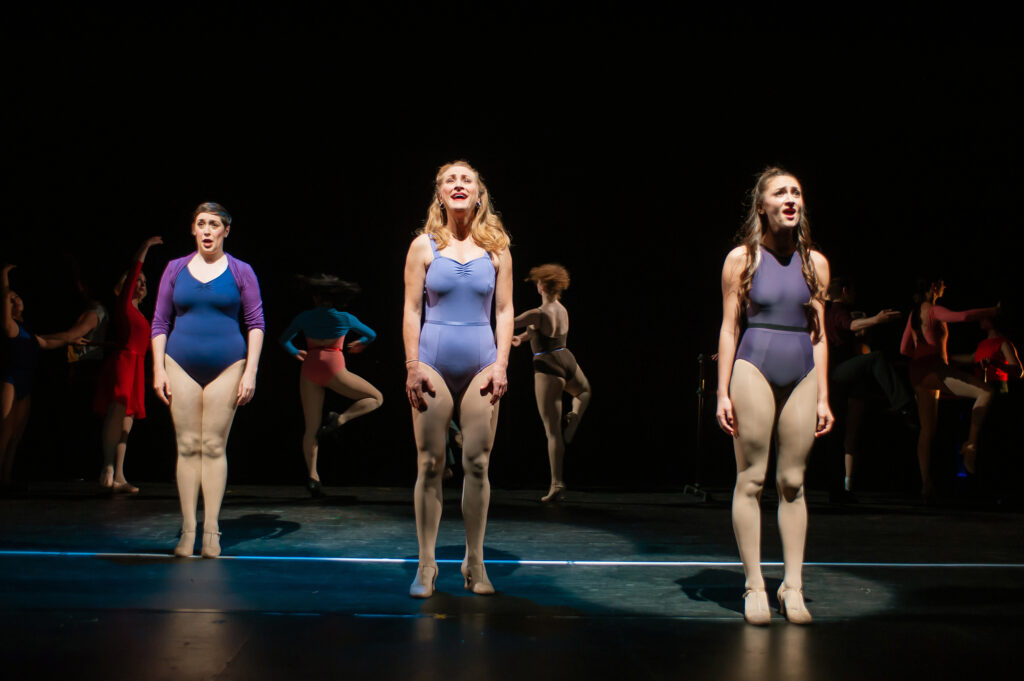 "Nothing," and "What I did For Love," by Diana, played by SAMANTHA ROSE CARDENAS.
"Dance: Ten Looks: Three," you remember the `Tits and Ass' song, Val, curvaceously played by MELISSA WOLFKLAIN.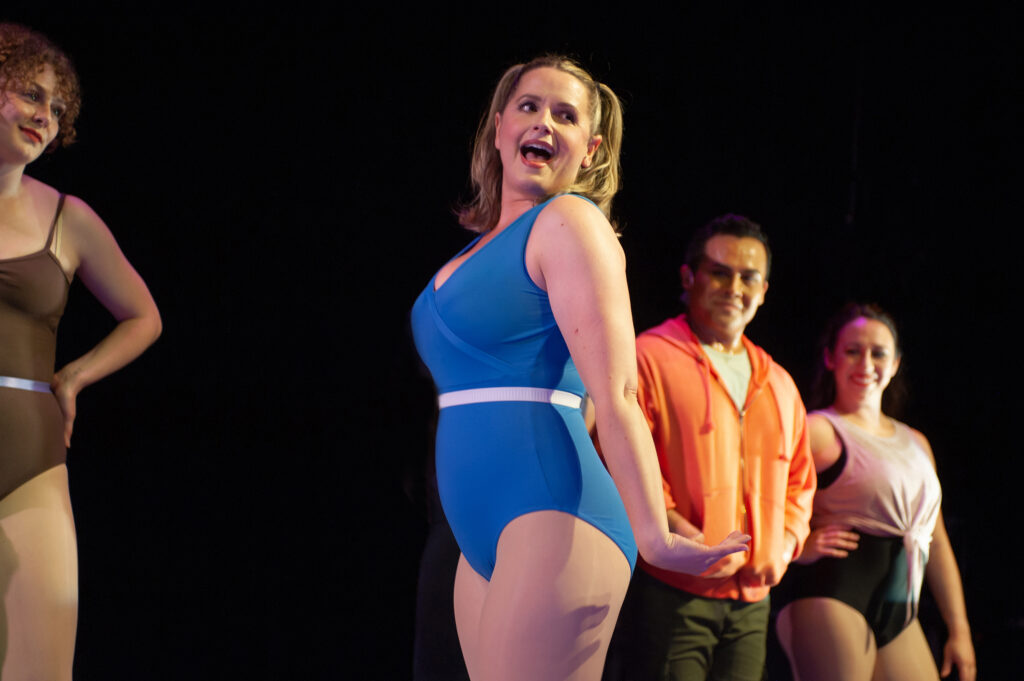 And in precise unison as "One," the entire Company of the San Francisco Playhouse, gloriously dancing and singing in what I regard as the single greatest finale in musical theater, in the only real costumes of the show, come on let's hear it for, "One Singular Sensation;" lights flashing on gold lame, back-lights flashing, key-lights pulsing, the trumpet intro, the whole cast in harmony, the infinite mirror backdrop, as all the cast forms the high kicking chorus line, you will know that this show is THE ONE.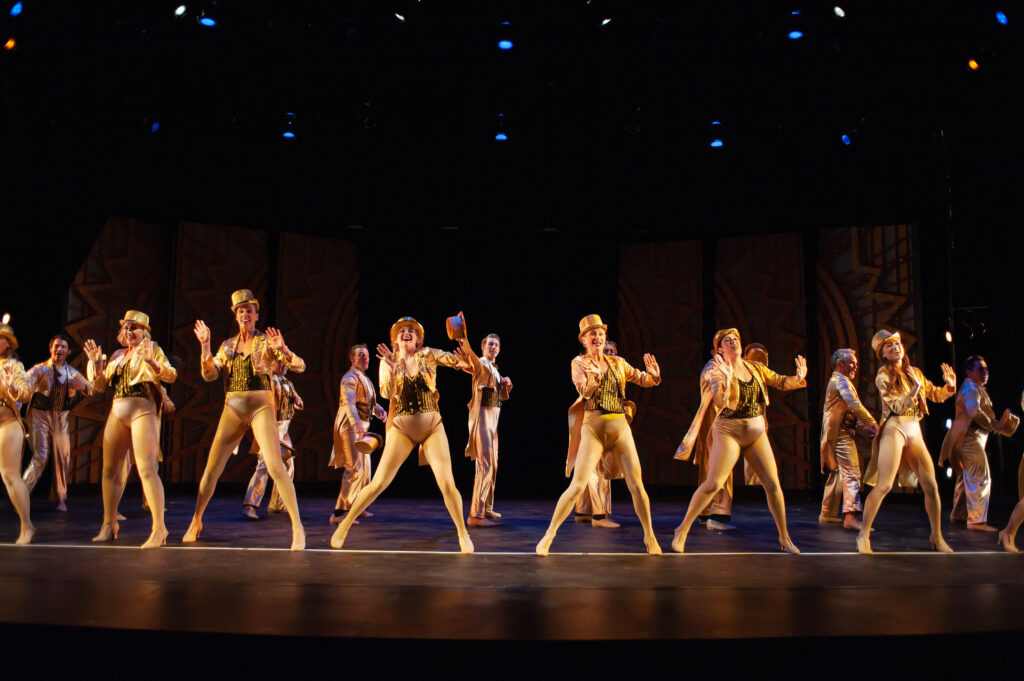 The San Francisco Playhouse is located inside the Kensington Park Hotel [450 Post Street, Second Floor, San Francisco, California, USA.]
A Chorus Line, book by James Kirkwood Jr and Nicholas Dante. For Tickets ($15-$100) and more information, please go to sfplayhouse.org or call the box office at 415-677-9596. Check the website regarding public transportation and parking nearby.
I would like to dedicate this article to my dear friend John Eagle, who recently passed away. Your spirit is always in my heart John.
Connect with Greg Autry
Instagram @gregautryphoto,
Facebook Facebook.com/GregAutryPhoto
Photos Credit: Jessica Palopoli