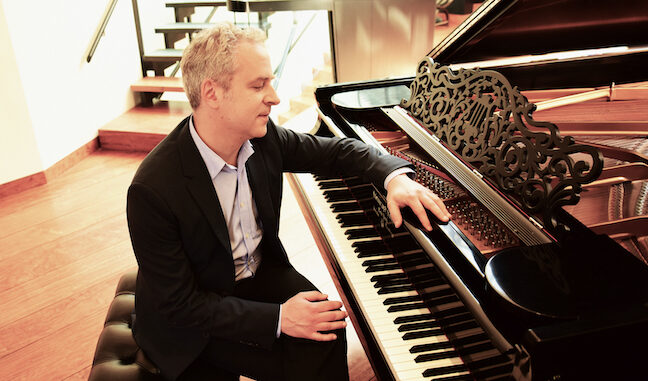 Jeremy Denk, who will join the Chicago Symphony Orchestra & conductor Mei-Ann Chen for Beethoven's Piano Concerto No. 4 at the Ravinia Festival on July 28. Denk will join the CSO for a program that also includes Florence Price's Ethiopia's Shadow in America and Copland's Symphony No. 3.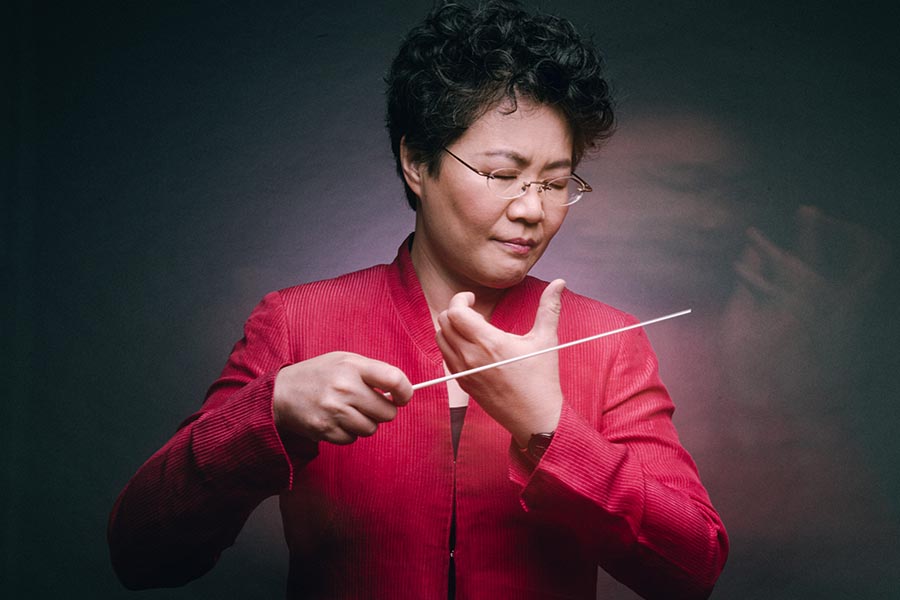 Acclaimed longtime Chicago Sinfonietta music director Mei-Ann Chen returns to conduct the Chicago Symphony Orchestra and Jeremy Denk in Beethoven's monumental Fourth Piano Concerto. Following Chen's "highly communicative … spellbinding" (Calgary Herald) lead, the orchestra explores the American experience with Price's Ethiopia's Shadow in America, a long-overlooked masterpiece of descriptive music, and Copland's Third Symphony, marrying the open-air lyricism of his ballet music (like Appalachian Spring) to the euphoric spirit of the mid-century with hints of the Fanfare for the Common Man. "Chen's performance shows that there's more to Price's art than just its graceful melodic lines," Howard Reich observed for the Chicago Tribune in 2020, "the conductor bringing forth subtle harmonic underpinnings … and with Copland's Fanfare, underscored a message of optimism in the face of global adversity."
The CSO has been a regular guest since 1905, and Ravinia became its summer residence in 1936. Each year, the orchestra headlines more than a dozen concerts over six weeks, featuring music that stirs emotions from the first hearing to the fiftieth. Whether up close in seats or relaxed across the Lawn, enjoying the CSO at Ravinia is an idyllic setting for experiencing some of the most moving music from history and today.
Several guest conductors and soloists also join the orchestra onstage throughout the summer, including Mei-Ann Chen with pianist Jeremy Denk, Alsop's Baltimore successor Jonathon Heyward, and siblings Joshua and Alisa Weilerstein. Grammy winner Rufus Wainwright returns to celebrate his Want albums, and Tony-winning orchestrator Ted Sperling salutes the music of iconic singer-songwriters Joni Mitchell, Carole King, and Carly Simon.
Jeremy Denk is one of America's foremost pianists, proclaimed by the New York Times 'a pianist you want to hear no matter what he performs'. Denk is also a New York Times bestselling author, winner of both the MacArthur "Genius" Fellowship and the Avery Fisher Prize, and is a member of the American Academy of Arts and Sciences.
In the 2022-23 season, Denk will continue his multi-season exploration of Book 1 of Bach's Well Tempered Clavier, and will also perform with orchestras and in recitals across UK, Europe, and the United States, including a return to Carnegie Hall play-directing Bach concerti with Orchestra St. Luke's, and multi-concert residency at the Lammermuir Festival in Scotland. An avid chamber musician, Denk will also embark on a US tour with the renowned Takács Quartet.
His New York Times Bestselling memoir Every Good Boy Does Fine was published to universal acclaim by Random House in 2022, with features on CBS Sunday Morning, NPR's Fresh Air, New York Times Review of Books, and more, with The Guardian heralding it as "an elegant, frank and well-structured memoir that entirely resists cliche. A rare feat… it makes the reader care about Denk beyond his talent for playing the piano."
Don't miss this outstanding concert. Tickets
Photos are courtesy of Ravinia and Jeremy Denk