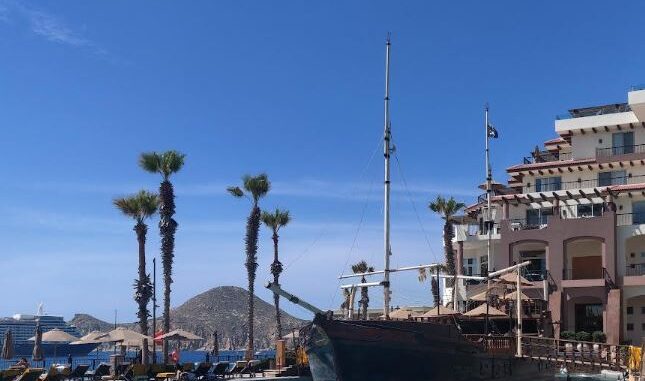 Cabo San Lucas has become one of the top tourist destinations in the world and with good reason. The picturesque city has everything that makes a vacation and with it, the number of choices where to stay continues to grow. Villa del Arco Beach Resort & Spa has been pampering guests for years and few in Cabo do it quite as well. Combine that with the waves of Medano Beach being just steps away from your room, Villa del Arco is what a Cabo vacation is all about.
Villa del Arco truly lets you create your vacation, from the size of your group and that could be a solo vacation up to a large wedding. This property is part of the Villa Group Resorts, which has numerous properties including multiple locations in Cabo that you can visit while staying at Villa del Arco. Creating that perfect Cabo vacation starts with a property that knows Cabo and you can sense the care they take in their guests the minute you walk through the front door.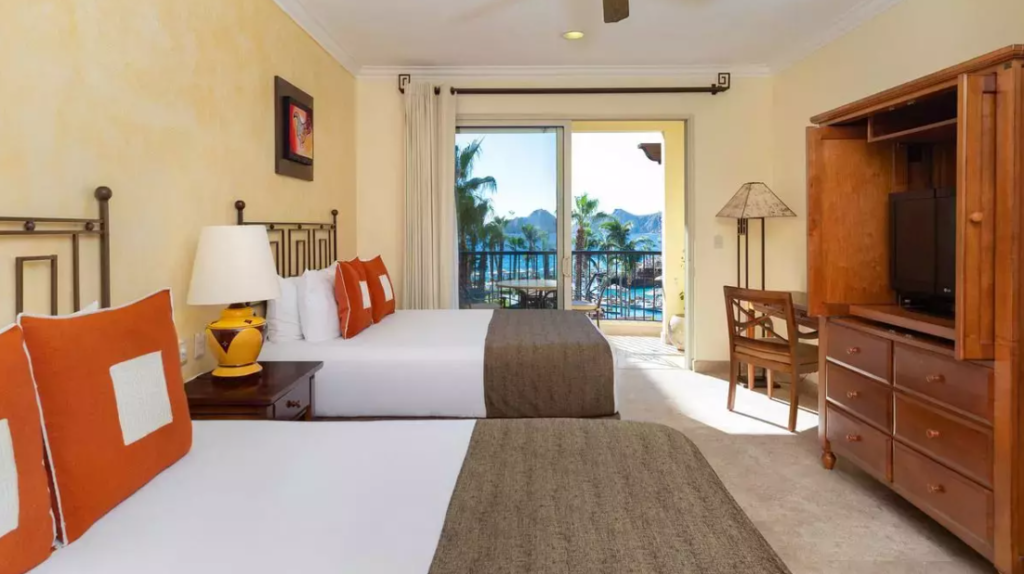 A Cabo vacation can truly mean something different to every single person. Villa del Arco is located perfectly to allow you to feel as if you are your own world down the beach from a lot of the hustle and bustle of Cabo, while still allowing you to be a short drive to downtown and only about a 20 minute walk from the Arch of Cabo San Lucas. It is tough to leave Villa del Arco, with the winding pool in the middle of the property, a pirate ship, and the ability to hit the water with the resorts kayaks, paddleboards, and snorkeling equipment, they offer enough to keep you busy and then some.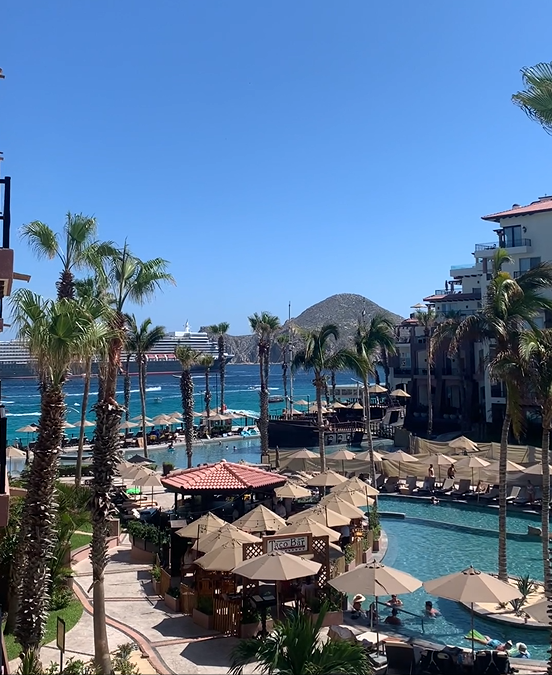 The accommodations at Villa del Arco are designed to give you a vacation spot to take a break from your vacation in luxury and comfort, with every amenity you could ask for. Every room at a minimum sleeps up to four and you can choose from several options including an ocean view with a private balcony. If you are bringing a larger group, the two-bedroom suite can accommodate up to six people and do so in comfort.
If you want to have food and beverage provided without a second thought, the all-inclusive package is a great way to try everything that Villa del Arco has to offer. If you are looking to do a little cooking on your own, while still enjoying the property, you can just order as you go and then use your kitchen when that is the option that best fits you. Villa del Arco offers up a great lineup of restaurants and while staying here, you can also visit the other properties restaurants as well. If you are looking for a special night-in, you can also request the unique "In-Suite Personal Chef Service" for an even more gourmet Los Cabos dining experience. It doesn't matter if you are order poolside or at any restaurant, the quality of the food is always incredible. Villa del Arco always elevates the experience, from taking a fish fry to another level by using fresh sea bass. The must experience restaurant of an trip to Cabo, is Neptune Seafood, not only for the beauty of the restaurant and the views, but dishes such as catch of the day ceviche, grilled octopus and their famous Baja-Style seafood soup.
When it comes to relaxation, a spa treatment is a must and the Desert Spa is as good as it gets in all of Cabo. Once again Villa del Arco treats you to an elevated experience the moment you walk in as the staff is just incredible and you can tell their goal is to give you the most relaxing experience of your life. There is a treatment for everyone on their menu and they can accommodate couples and they even have bridal packages. After your treatment, you won't want to rush out as you also can enjoy the spa's relaxation areas, which include a whirlpool, sauna, and steam room. The other can't-miss part of your trip is the gym. The gym has everything you could think of and then some and it will probably put the gym you go to back home to shame. It is truly a gym of beauty and will entice you to get that daily workout in, even while you are on vacation.
Villa La Valencia Los Cabos, up the road from Villa del Arco, is one of the newest resorts in Mexico, having just opened in 2022. The latest property from the Villa Group offers guests pool and ocean view rooms and select oceanfront suites that come in two, three, and four-bedroom suites that can be designed for up to 12 adults and you can also enjoy a terrace jacuzzi to top off the experience. Villa La Valencia has a variety of onsite activities, including nightly entertainment, a Kids' Club, poolside games, and the longest lazy river in Los Cabos, what more could you ask for in a vacation?
If you are looking for that truly pampered vacation experience, The Villa Group has perfected it, leaving it up to you to just relax and enjoy. The experience they have created from the moment you enter the Villa del Arco property to the time you leave is one that leaves you never having to worry about anything other than having fun. When it comes to knowing what Cabo is all about, this is where it begins and ends.
For more information, visit: Villa del Arco or The Villa Group