Ashley Paul is no stranger to the spotlight as she recently had a huge success with "Feel Your Fire" she co-wrote with Damon Sharpe, J-Lo, Ariana Grande, that was top ten in UK, France, Switzerland and Germany.  'Come And Get Me' is also a top 10 hit in Europe and the UK. Paul co-wrote and recorded 'Come and Get Me' with Jackie's Boy, Flo Rida, Madonna, and Lil Wayne. Ashley is also currently in the studio recording a co-write she collaborated with Famed multi platinum recording artist and celebrity "Corina " on as well as Jackie's Boy, due out soon called "Shine." In addition to a song called Bingo Baby she just recorded and was co-written by  Ashley with famed boys band singer of "Five"   "Ritchie Neville " and international producer Liam Keegan that will hit soon.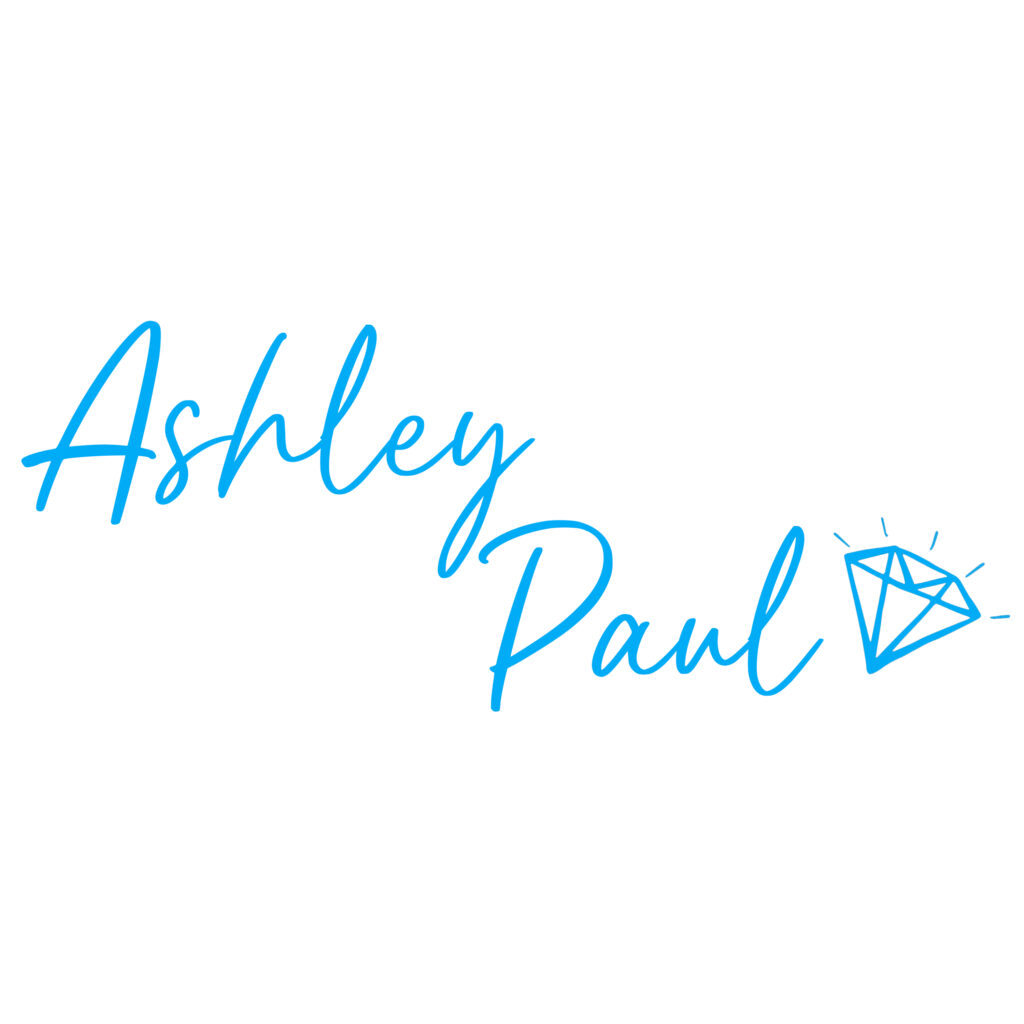 Ashley Paul's music has been described as a masterpiece by critics and fans alike. Ashley Paul's talent and creativity have not gone unnoticed in the music industry. She has gained a reputation as a skilled musician, composer, and producer, with an ear for blending different genres to create something unique and fresh. Her latest release, "Love Light Me Up," is a testament to her skill and artistic vision.
One of the most impressive things about Ashley Paul is her ability to redefine genres and create something entirely new. "Big Band House" is a genre that she helped define, and it has taken the music world by storm. By incorporating elements of big band music with modern house beats, Paul has created a sound that is both classic and modern, appealing to fans of all ages and tastes.
Ashley Paul is working with some of the best in the industry, collaborating with Gemini Muzique, Post Malone, Justin Bieber, Jeff Franzel, Alex Forbes, Taylor Dayne to create tracks that are both socially and emotionally impactful. The dance version of "Love Light Me Up" (currently playing on Kiss National radio in the UK) is a track that is not only great to dance to but also emotionally resonant, with a message that inspires listeners to embrace their inner light and let it shine.
We sat down with Ashley Paul and got personal, Check out the interview here:
How did you get started in the music industry?
Music came so naturally to me from as early as age 5. I was playing piano by ear, much to the
dismay of my many frustrated piano teachers . Before I was singing or knew I had a strong vocal
ability, I was competing in local piano competitions/ then at age 6 I discovered my voice and
that was it!! Voice became my musical instrument of choice. To this day I still do vocal warm ups
and keep my diaphragm and proper breath control in shape every day.

What artist do you compare yourself to?
It's difficult for me to compare myself to another artist as I like to think I'm unique and I am really versatile. I am forever theatrically discofied in vibe, to my all time fav artist, Donna Summer . My low register vocals have been compared to Taylor Dayne, while my high pop notes have been compared to Olivia Newton John or Kiley Minogue. My lyrics and themes have a sexy, somewhat childlike thoughts, that are a dash of mystery to them, and I think it's that dichotomy that is joyful and intriguing at the same time for a listener perhaps.

What is the message you want people to take away from your music? 
I hope when one hears an Ashley Paul tune they feel joyfully inspired to move their body and/or
their thoughts around, with colors of the rainbow in their mind and have a sudden appetite for
lust, love and something profound to them personally that needs attention. My message is always
something to feel good about, to see the silver linings and appreciate the beauty of being present.


What does music mean to you?
Music is air to breathe. It exists in every moment,inside my heart. It's how I communicate I have often said I communicate in disco beats …whether im singing alone, on stage, at the piano or
asleep deep inside my own imagination. I need to share these feelings from my soul. I say them in
silent or I wake up in the middle of the night with a creation. I link to a hook of melodies. Or I am
inspired by an idea from a collaborator.

I love working with other creative musicians, that inspires me as well. We elevate one another, make
magic and thrive higher. It's a community of sounds and stories. This is one piece of true humanity and it is my passion and life's purpose.



 Who would you like to collaborate with? 
I would be honored and over the moon to collaborate with Elton John. He is my favorite living
writer, musician, and performer. I am so in awe of his ability to thrive in every decade and cultural genre and his songs have so many layers of meaning . I know the world agrees with me that his melodies are beautifully executed. I love his vocals and live performances at the piano. His humanitarian accomplishments are also amazing and profound . All of these ingredients make him the rock star he is.

I had a dream several months ago we did a co write, the name of the song was Purple Buttons
"Elton, if you're reading this..Call ME"

What Motto do you live by? 
yes I have an absolute theme I live by ..NEVER GIVE UP

Who was an inspiration in your life?
Growing up my parents were a strong influence in my life .. They helped me fine tune who I really was and they 'got me". I was very blessed for the time I did have with them. They taught me to work hard and never give up. To practice every day and keep creating at all costs. That my path was my own and I did not need to try to fit in, nor should I be envious of another's situation. Basically they gave me permission to be a 'music nerd' lol and helped to facilitate my growth. I am grateful for what they taught me, it's how I have stayed the course and remain grounded .

What challenge do you face?
 A challenge for me is one that I battle daily . I am quite hard on myself, a perfectionist. While that
helps propel me tremendously, it also can take me to a dark place at times . I am quite regimented in my craft preparation and performance and my instrument, ( my voice). I always expect the very best from myself, whether I'm writing, performing, recording or even collaborating. I don't see reasons why, when given a divine opportunity, I should not flourish. Now, of course, that is totally unrealistic!!!, but that is the tape in my head. I will admit I come from a long line of women who placed self perfection at the top of their list. When I fail or make mistakes, I can go to a very personal dark place. However, I have learned in the past few years through meditation and prayer, that it's ok to get a B, or even a D sometimes, as long as you learn what went down, so you grow and know for next time. The funniest part is sometimes when I critique myself, no one else notices ! if I forgot a lyric, or didn't belt smooth enough on a phrase or feel I did not contribute at a high enough level during a co write ..I am the only one who hears or feels it…So it's ok to be imperfect, now I know, lol, just own it and you'll find a deeper love inside yourself and others will see that too.

What is your favorite part about playing live? 
Playing live is electric!! The feeling of creative exchange you receive from an audience is so deep. it fills my entire self up. Connecting to each person you may lock eyes with or the vision in front of you peering around the whole theater /club or arena is awe inspiring. As I begin to perform a song I am sending out my heart, my story, my passion, to strangers and I receive in return warmth excitement and intense communication. It's a privilege really to be able to do this. When someone really likes a song and they wave arms up in the air to feel it inside their soul… that is BINGO BABY to me, i've entered a heavenly place.)
"BINGO BABY," IS A NEW CO WRITE I JUST RECORDED WITH Ritchie Neville of " The Five" )in Liverpool..it's a silly sexy phrase that just flew out of my mouth at our brainstorm lunch before we started writing it became the theme and hook of the track ..lol due out October the 1sr 2023 

What is the vibe for Love Light Me Up? 
Love Light Me Up  is sexy and spiritual at the same time, reaching out for something
bigger than ourselves, something we cannot see, but yet we can feel ..it guides us towards our inner light so we can fill our heart, mind, body and soul, with what is our true destiny..
Love Light Me Up speaks to your senses and your heart.. What makes you soar from inside , what
fills your soul up to the top exuberantly. For me at that moment it was music I was thinking about. Music is my love and it lights me up. That is where the song began…then I was working on ideas for the dance track with Gemini and I had ideas of BIG Band and House music mixed together. .We spoke of lots of brass and strings..I could even feel Lawrence Welk in my ear..
When it was done and we listened, I felt the word illumination fly out of my mouth. It came to me in a passionate way and I realized that the dance track melody made me feel as if there was an illumination growing inside of me building brighter and warmer with each note and sound..that's how moved I was. It illuminated me,love light me up…
What lights you up?

Who shot the music video? 
Adam Bialik, an amazing videographer and photographer, shot the video..He did something as
esoteric as the track and it's a big surprise soon… we were in a tiny dim lit hotel room in LA. It had a very "street Car Name Desire meets European EDM feel to it..crystal flashes of different light shades and verses of Ashley moods tying to the light..cant wait to share it!!!!

What would your dream headline in the news be? 
 " Ashley Paul sells out stadiums all over the world!!!!"
That is my dream and what I manifest all the time.. the audience is my greatest joy. Getting my music heard all over the world is my goal. I want to touch everyone's heart and pass my message of love,and light along..

Have you burnt any bridges? 
I don't burn bridges , I simply retreat. As the Poet, George Herbert, once wrote , " living well is the best revenge. "
For more information on Ashley Paul visit:
Facebook: Ashley Paul Musician | New York NY | Facebook
Instagram: Ashley Paul (@official_ashley_paul)
YouTube: Ashley Paul – Topic – YouTube
Love Light Me Up music video:
Photo Credits: Ashley Paul