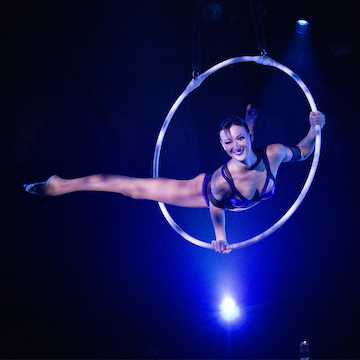 Having lived in Seattle before, I've been aware of Teatro ZinZanni: part dinner theater, part burlesque show, part cabaret, part Cirque du Soleil. I was excited to see that it had finally made its way to Chicago, and with some new cast members, from what I was able to deduce.
Located in the heart of the theater district in the Loop, the 14th floor of the Cambria hotel was a perfect location for the night's events.
Upon entry, the elevator greeters and even coat check attendants were in boas and heels, everyone on the staff was in on the glam theme-which, as a first-time guest, I appreciated. For those wanting to join in on the fun, there were even boas for sale along with other merch. I opted to dress in typical clothes having just come from work, and I didnt feel like I stood out negatively or made the wrong choice, so that was reassuring. I came into it not knowing what to expect and am happy to say that the food and entertainment exceeded my expectations.
The appetizers we had, fried elote balls and the herbed cauliflower were so delicious, they weren't on the table for more than five minutes! For the main course, we got the chicken and pork, which were also moist and perfectly cooked. For a dinner show having to please a large number of palates, this is a feat!
I was unsure of what the potential plot would be or how the acts would flow and was a bit confused about the roles at first. As the attendees were getting into their seats before the show officially started, the main players were in full costume, interacting with the crowd-one woman was dressed as a "maid", while pushing around a trash bin on wheels, another was walking around with a long feather, playfully tapping people on the nose and head with it, and another was acting like a cat, playfully darting around following a laser pointer handled by the emcee/magician/bartender Lucy Darling. Then I remembered that the name of the show was "Love, Chaos and Dinner" so I let my need for logic go and leaned into it.
Later in the show, it made sense why each was doing what they were doing, they were all characters, and the woman who was pushing around the trash-specifically was the surprise star! She played a bit "dumb" during the show, pining for a strong man who showed up a few times, and as it turns out, they ended the show with an impressive trapeze performance. These two are what is known as Duo 19: Oliver Parkinson and Cassie Cutler and are incredibly talented.
There were a variety of covers sung by 1 of the 2 hostesses of the evening, Sa'Rayah, and gosh was she amazing. I can't even count the number of times I've heard Adele's "Rolling in the Deep" in my life, it's gotten to the point where the song, for me, has lost its luster, but oh my, Sa'Rayah's version was impeccable – it reminded me why this song is so good to begin with! Her stage presence and vocal range were impressive and I would pay to just see her perform! Another performer who I would gladly see again even on her own was the contortionist Ulzii Mergen. I have never seen someone THAT flexible, I had to remind myself to close my agape jaw from the awe, it was truly mesmerizing and something I will never forget.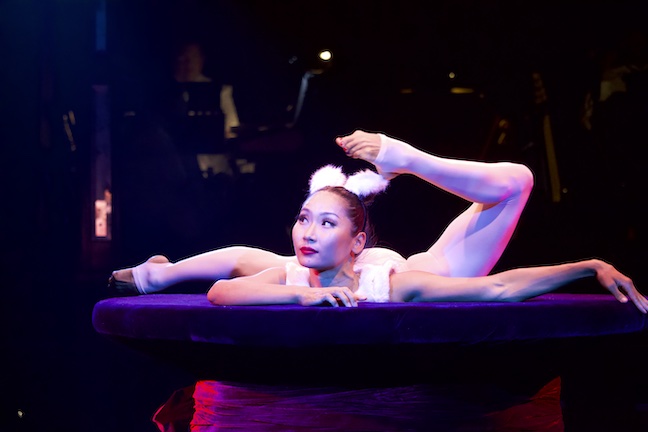 I would be remiss if I didn't acknowledge the band who kept the whole show on track, and who all looked delighted to be there. Never once did they appear to be phoning it in. Should you want a new idea for a fun date night, a night out with a pal or some coworkers, Teatro Zin Zanni is surely a unique live option.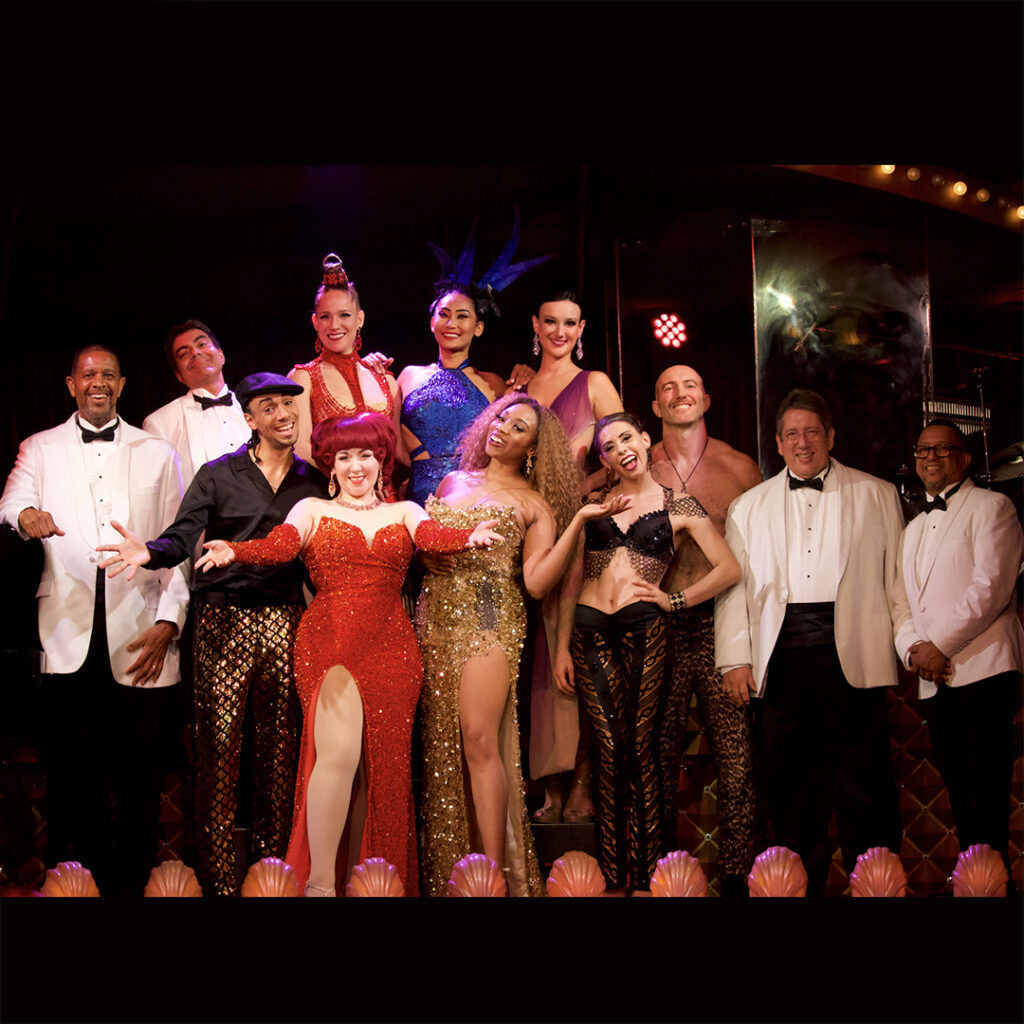 Teatro ZinZanni invites the curious and adventurous to experience love, chaos, and dinner under the historic Belgian spiegeltent on the 14th floor of the Cambria Hotel, 32 W. Randolph St., with dinner performances Thursdays, Fridays, and Saturdays at 7 p.m., and Sundays at 6 p.m. Tickets (from $119) available for purchase online at www.ZinZanni.com/Chicago; group rates available for groups of 10 or more.
Thursdays, Fridays – 7pm
Saturdays – noon AND 7pm
Sundays – 6pm