As someone new to Yolo County and especially to Woodland, I was very fortunate in being able to see the current production, The Addams Family, a new musical, which closes October 29- there are two remaining opportunities to see it. It was a wonderful production. The cast could not have been more perfect. The live, hidden music was wonderful and important. Sets were effective and absolutely in keeping with the "spirit" of the play as were the costumes. You may be wondering about the performances. I was amazed at the high level of talent and skill. Lovely voices, great staging, and convincing characters inhabiting their roles created a wonderful performance.
I loved them all- Morticia, Gomez, Fester, Wednesday, Lucas and more. They were a joy to watch and greatly appreciated by the audience.
With a many wonderful shows planned for this year but sure to keep them on your radar. Another thing that surprised me was that, in addition to being a venue for performances, it is an historic building with a museum and display space. This is a special spot where I found many surprises.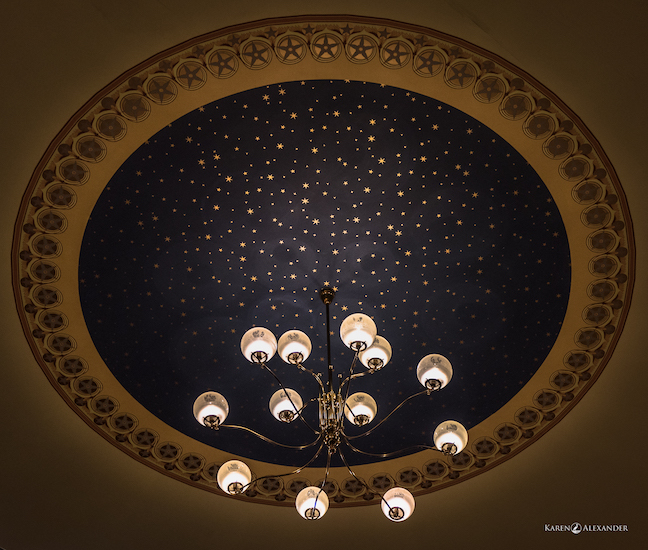 Located in the heart of downtown Woodland (20 minutes north of Sacramento), the historic Woodland Opera House is truly a gem of Yolo County. The building as it stands now, was built 127 years ago. It is a California State Park, a California Historical Landmark, and on the National Register of Historic Places. In addition, it is one of the few fully functioning 19th century opera houses in California. Known for providing "A Quality Live Theatre Experience in a Landmark Venue," the WOH produces an annual season of musicals, plays, and family-oriented shows, as well as concerts. Its Theatre And Dance Annex location, just blocks away from the theatre, serves hundreds of students (both youth and adult) with an array of Dance and Musical Theatre education classes. A School Outreach Program is also in place, partnering with Woodland and Esparto Joint Unified School Districts to provide theatre education to students at 10 local schools.
The theatre's current 2023/24 season offers a wide range of productions that will appeal to all ages. From the season opener of The SpongeBob Musical to the upcoming production scheduled on the historic stage for November 17-December 10 (Andrew Lloyd Webber's School of Rock the Musical), and not to mention Rising Stars Youth productions such as Roald Dahl's Matilda the Musical, JR., virtually every musical genre is celebrated. As the theatre transitions to the new year in 2024 their production of The Play That Goes Wrong will delight in all its hilarity, and the classic musical theatre comedy, Damn Yankees will satisfy the needs of the musical theatre purist.
The history and architecture of the Opera House has been preserved for the public to enjoy. Featuring two museum spaces containing artifacts, patrons can learn about the early days of the entertainment venue. During tours, information is also shared about the 60+ years that the theatre was shut down, and the group of locals that brought it back to life during the 1980s. Free tours are available (individuals and groups} and scheduled by appointment. Arrangements can be made by calling the box office at (530) 666-9617 or emailing a request to: https://woodlandoperahouse.org/